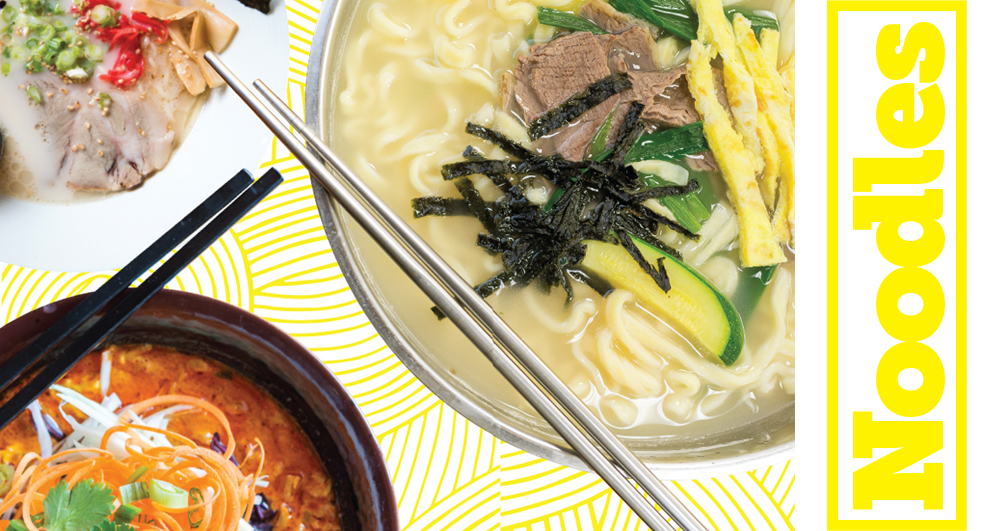 There's probably a unique noodle dish from every country in the world. You won't find that list here.
Instead, we focus on where noodles originated: Asia. We discovered Chinese hand-pulled noodles, Japanese shirataki noodles and the best bets for instant noodles at home.
Here's to sipping warm broth and slurping noodles all winter long.
Edited by Stefanie Gans with Nicole Bayne, Susannah Black, Carten Cordell, Ann Hsu Kaufman & Allison B. Simpson
Photography by Rey Lopez, Mike Ramm, Aaron Spicer and Jonathan Timmes
(January 2015)