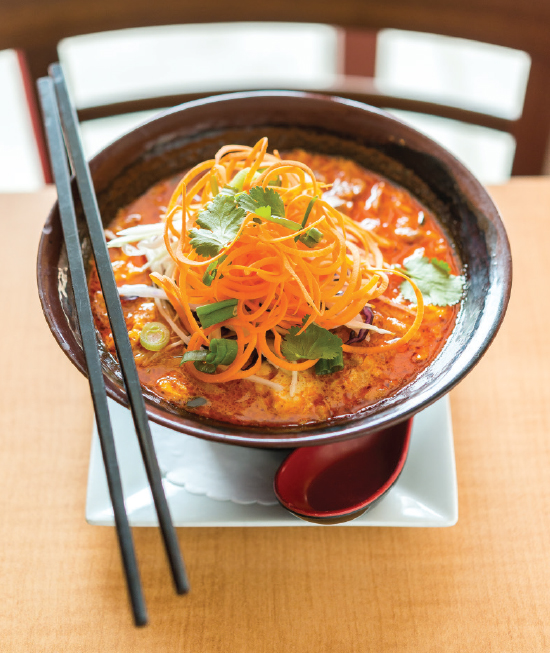 Mee kathi from Bangkok Golden (Photography by Rey Lopez)
Bangkok Golden
There was a time when Bangkok Golden's Laotian menu was a secret. Now it's not only what the restaurant is known for, but the owners also opened a complete Laotian restaurant in Washington, D.C., late last year.
Just because the cache is gone doesn't mean the Laotian noodle soups aren't still delicious.
The soup, mee kathi, feeds more like a curry, a chunky sauce thick with peanuts, creamy with coconut milk and plenty spicy from chili paste. The rice noodles are thin and, let's be honest, can't compare to the nuanced and dreamy sauce that holds them.
▶ Laotian; Order: Mee kathi
Bangkok Golden, 6395 Seven Corners Center, Falls Church
(January 2015)