The driving force of moving to Smith Mountain Lake seems to be a visit. Here's every unmissable attraction at this Virginia oasis— a growing destination for second homes—from arts and entertainment to outdoors and nature to dining.
What to Do
Smith Mountain Lake Sailing School & Charters
If you've driven the four to five hours to Smith Mountain Lake, you better make sure you get on it. Why not try your hand in the captain's seat? This school is for sailors of all levels and focuses on both sailing basics and racing.
Smith Mountain Lake State Park
At this park you can experience all the area has to offer with swimming, boating, hiking, fishing and more. You can also catch special programs at the amphitheater or even camp out at this 1,148-acre park.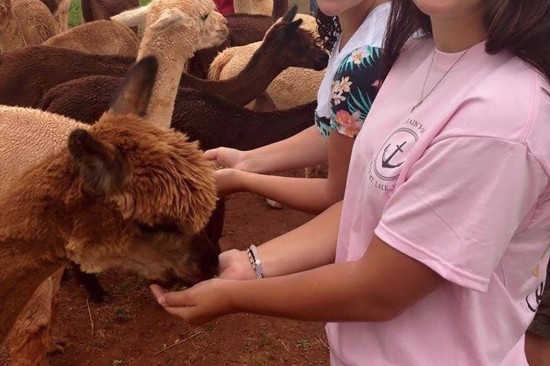 Smith Mountain Lake Alpaca Farm
They are soft and cute and offer some of the softest fur for accessories and fashion pieces. Don't worry, though—it is sheared. At this farm you can visit with alpacas from champion bloodlines, as this is not only a tourist attraction but a breeding farm, too.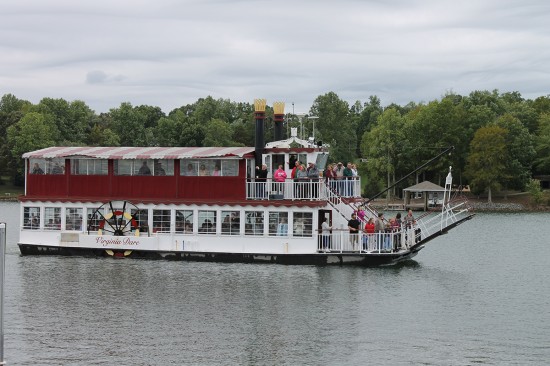 Virginia Dare Cruises
Go to where it all began. The Virginia Dare, a 19th-century side paddlewheeler, will bring you to many places on the lake: a house on a private island, the Sail Boating Club, three islands, an antique carousel, a tobacco barn, osprey nests and the dam that started it all. But to get the full experience, add in a meal with a dinner cruise or a Sunday luncheon cruise.
Harvester Performance Center
This 475-seat music venue that opened in 2014 and was named a 2016 Best of Virginia Winner for entertainment by Virginia Living magazine brings in some of the top musicians in the nation. It also provides shuttle service from Smith Mountain Lake to its location in Rocky Mount.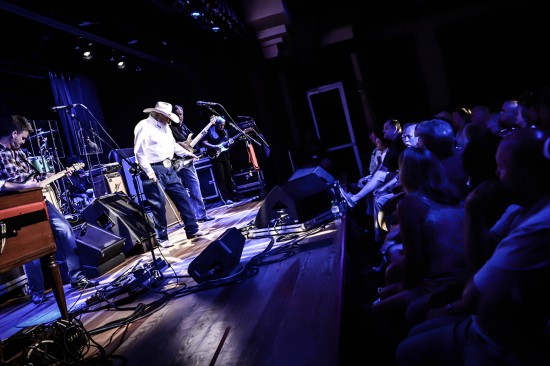 Culture & Shopping
While you may have initially been intrigued by Smith Mountain Lake due to the spread of water and all the activities that it may include, there is so much more to the area.
There's a handful of historical spots like the Booker T. Washington National Monument, where you can learn about the former slave who became the first principal of Tuskegee Normal and Industrial School and is known for his prose and oratory skills and as an influential man of the era. Or you can visit the National D-Day Memorial, which is located in Bedford due to the community having the highest per capita losses in the nation on that tragic day during World War II. There you can read the list of names of the 4,413 Allied soldiers who died during the invasion at Normandy beach, the most complete list of its kind.
Related: Vacation Home: Make your home away from home in Smith Mountain Lake
On the arts side there are many options for entertainment. There is the Harvester Performance Center, which McDaniel describes as "feeling like you're sitting in someone's living room listening" due to the intimate atmosphere. And you're not far from the Crooked Road Heritage Music Trail that winds through 300 miles and educates you on the traditional music of Southwest Virginia. For artistic performances, take in a show by the Bedford Little Town Players, or head to the Berglund Center for some major acts.
For shopping, local artists show their wares at The Little Gallery and SER Art Stained Glass Studio, where there is a range of fine art, pottery, jewelry and glass items. For home goods and gifts head to The General Store or Smith Mountain Mercantile, or park and browse the stores at Bridgewater Plaza or Westlake Corner, which both hold a handful of retail options.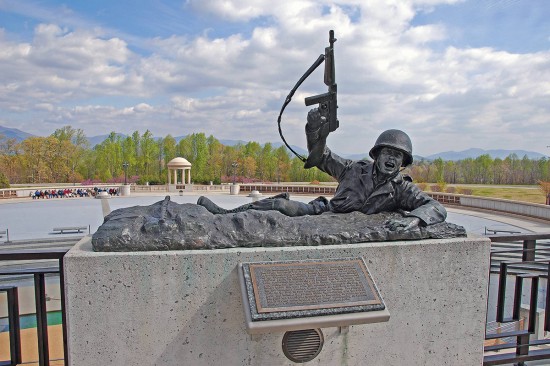 Dining, Drinking & Desserts
Dining options abound at Smith Mountain Lake. To start there are four breweries—Brew Knows, Chaos Mountain Brewing, Heavy Seas Beer and Sunken City Brewing Company—and seven wineries—AnRhein Wine Cellars, Beliveau Estate Winery, BrooksMill Winery, Chateau Morrisette, Hickory Hill Vineyards, Peaks of Otter Winery & Orchard and Ramulose Ridge Vineyards—nearby.
Restaurants come in all varieties at Smith Mountain Lake: Asian and Mexican restaurants, pizza parlors and a lot of bars and grills. You'll find these options throughout the community, but a lot are held in the water-surrounded Bridgewater Plaza, like Moosie's, Mango's Bar and Grill and Pizza Pub. As you wait for your seat you can stroll the boardwalk, and kids can entertain themselves with mini golf, a rock wall, a bungee trampoline and an arcade. And to get water, entertainment and food all in one spot, head to Portside Grill and Bar, with its tropical decor, open-air seating and live entertainment, or try Mitchell's Restaurant.
For sweet treats, the locals suggest Homestead Creamery, a locally owned farm market and dairy that makes some of the area's best ice cream. Or stop in Stacy's Sweet Spot to pick up some confections.
Top Annual Events
May 5
14th Annual SML Business Expo,
Downtown Moneta
May 6
SML Beer & BBQ Festival,
Downtown Moneta, Rt. 608 & 122
July 14-16
Smith Mountain Lake Pirate Days
Sept. 23-24
29th Anniversary Smith Mountain Lake Wine Festival,
Crazy Horse Campground
Nov. 4
15th Annual Smith Mountain Lake Fall Chili and Craft Festival
Go to the Smith Mountain Lake Regional Chamber of Commerce website for more events.