Falling temps typically coincide with winter's plague of predictably dry, flaky skin. Searching for soothing relief, some try hundreds of over-the-counter products to no avail. That's why we sought out the expert opinion of one of our Top Doctors, Dr. Chicky Dadlani, from the Dermatology Associates of Mclean. Dadlani,who specializes in general, pediatric and cosmetic dermatology, told us that exposure to cold air, decreased humidity, indoor heaters, fireplaces and longer, warmer showers are the most common culprits behind dry, painful, cracked, itchy and irritated skin, hair or nails this time of year.
"These lead to the skin being stripped of much-needed moisture and loss of its natural oils," Dadlani says. "As you lose more water, skin cell turnover slows down, resulting in flaky, dull, thickened skin."
Specifically, Dadlani sees an increase in atopic dermatitis flare-ups (infected, inflamed skin), eczema, acne, rosacea, perioral dermatitis (small red bumps) and psoriasis (red scaly patches). She also sees some patients struggling with bacterial skin infections and windburn. But even mild dry skin can have longer lasting effects than one would imagine, effects that eventually lead to premature aging and wrinkles.
But fear not—Dadlani offered a number of ingredients, products and behavioral do's and don'ts for those in search of preventative solutions.
"Try to avoid products with fragrances, chemicals and preservatives that can cause allergic reactions, and be sure to consult with your dermatologist as to which ingredients are safe for different parts of the body. Some may be too harsh for the face, like urea and lactic acid," Dadlani says. "Pick ointments and creams over lotions in the winter, as they have a higher oil-to-water ratio."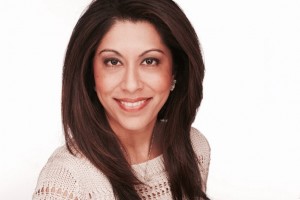 While ransacking retail shelves, seek out products containing ceramides, essential fatty acids and plant sterols. Dadlani's favorite body moisturizer, especially for patients with atopic dermatitis, is Avene Trixera Selectiose Emollient Balm for the Body.
"These naturally occurring components of the skin's outer layer combine to form a tightly packed, layered, sheet-like arrangement between skin cells that kind of act like a glue between cells," Dadlani says. "These aid water retention capacity by creating a barrier to trap moisture in and keep microorganisms out."
Other ingredients to look for are hyaluronic acid (Dadlani likes Skin Medica HA5 Rejuvenating Hydrator), vitamin C, glycerin, lactic acid, urea, resveratol (Dadlani favors Skinceuticals Resveratol BE), vitamin E, shea butter, niacinamide, argan oil, coconut oil and jojoba oil.
On the other hand, Dadlani warns against overexfoliating with scrubs, facials and cleansing brushes and devices because they can cause infection, discoloration or scarring. Instead, look for gentle cleansers. Likewise, be sure to use sun protection, even in winter.
However, healthy skin requires more than just selecting suitable products. Certain foods rich in monounsaturated fats and omega-3 fatty acids (fish, nuts, seeds, avocado, spinach, eggs, olive, canola and almond oil) and antioxidants like vitamins C, E, A, flavonoids and carotenoids (oranges, grapefruit, red and yellow bell peppers, kale, broccoli, papaya, tomatoes, carrots, pumpkin, lemons, limes, garlic, sweet potato, berries, pomegranate, cinnamon and dark chocolate) can support your body's largest organ from the inside out.
"Everything must be done in moderation," Dadlani says. "Patients must balance calorie, fat and sugar intake with reported benefits—fruits are beneficial but contain significant amounts of sugar."
Dadlani also encourages patients to eat foods that are rich in water (soups, vegetables and fruits), consume biotin-rich foods or supplements if they're having trouble with their hair and nails and drink plenty of water (lemon adds vitamin C), bone broth (which contains hyaluronic acid, collagen, minerals and glucosamine) and green tea (contains catechins, which boosts blood and oxygen flow to the skin). On the flip side, patients should avoid foods that contain refined, sugary carbs and be wary of their coffee and alcohol intake, as these can lead to dehydration.
Dadlani also advises capping showers at 10 minutes and moisturizing within three minutes immediately afterward, when skin is still damp.
"In addition to nutrition, products and healthy skin routines, adequate sleep- and stress-reduction techniques like yoga and meditation will keep your skin at its optimal, vibrant state," Dadlani says. 
And if you don't feel like reading long, tiny lists of ingredients on product labels, Dadlani also offers some at-home skin-care recipes to keep your skin health and fresh in winter:
DIY Skin-Care Hacks
1. Add a few drops of olive oil in bath water, use a humidifier or put a pot of water on top of a radiator to prevent moisture loss indoors.
2.  Keep temperatures low if you're using blankets at night.
3. Apply moisturizer to feet and immediately put on socks to aid in absorption.
4. Apply coconut oil to lubricate nails and cuticles.
5. Mix a sugar, olive oil and lemon juice body scrub to exfoliate dead skin.
6. Mix a tumeric powder, milk, gram flour (chickpea flour), coconut oil and lemon juice face mask that will make skin glow.
7. A combination of melted soy wax, coconut oil, shea butter and vitamin E lip balm keeps lips supple, while gently brushing lips with a toothbrush scrapes off excess dead skin.
8. For dry, flaky scalps, massage vitamin E, coconut oil or olive oil on the scalp overnight and rinse out in the morning with an antidandruff shampoo.
And Dadlani offers one final word to the wise: If you've tried an over-the-counter product for one or two weeks without results, then it's time to schedule a visit with your dermatologist, who can offer customized recommendations.