Assuming you did it right, your mouth should have had a lot of fun these past 12 months. From high-end eats to experimental tipples, our burgeoning foodshed turned some heads in 2016, and there's more deliciousness on the way in 2017.
Updated: November 12, 2019
Going South
Low country cooking is on the rise.
Magnolia's on King, which deals in "Southern immersion cuisine," dishes out shrimp and grits, fried oysters, smoked chicken pot pie (pictured, above) and roasted sweet potatoes with honey butter. Live Oak is all about honoring Charleston, plying guests with deviled eggs, country-fried steak and pan-roasted seafood flanked by fried okra and steaming mounds of long-grain rice. Adios, Austin Grill! Replacement Hen Quarter ditched Tex-Mex in favor of pimento cheese, fried green tomatoes and chicken and waffles.
In the opposite move, Ashburn lost Family Meal—Top Chef alumnus Bryan Voltaggio swapped in his Italian concept, Aggio—bringing to an end orders of fried chicken, chicken pot pie fritters, hoppin' John and Sriracha-spiked meatloaf. Meanwhile, the team behind Southside 815 in Old Town Alexandria is replacing North Alexandria's longtime French spot Chez Andrée with a similarly Southern-influenced menu at Northside 10.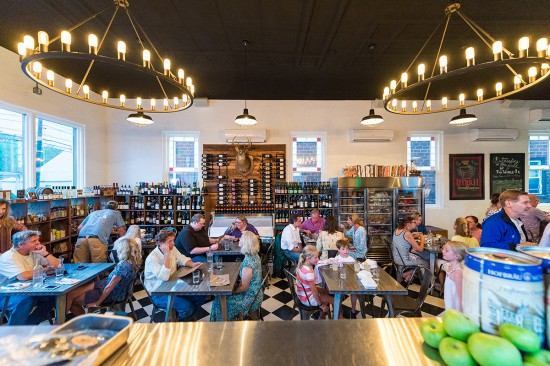 Bright Lights, Small City
Once-sleepy Marshall is fast becoming one of the liveliest—and loveliest—dining destinations around.
Derek and Amanda Luhowiak continue to kill it at their combination butcher shop/meat carnival The Whole Ox (pictured, above) and its mini-restaurant, Butcher Bar. Although busy with the recipe testing for his debut cookbook (slated for 2018), Red Truck Bakery founder Brian Noyes found time to open a second location on West Main Street.
New neighbor Neal Wavra introduced two places to eat. His flagship restaurant, Field & Main, resides in a restored two-story building blending old with new. An upstairs dining room doubles as a media center to accommodate business meetings or family movie nights. The kitchen boasts a blazing wood-fired hearth, and the bar menu features a gourmet burger forged from whatever animal is available, be it beef, pork, lamb or a combination thereof.
But what really gets Wavra's mouth watering is discussing the sauce-laden Italian beef sandwiches and sport pepper-packed Chicago-style hot dogs served up at his adjoining lunch spot, Riccordino's.
Food-lover Sandy Lerner of Ayrshire Farm and Upperville Tavern (Home Farm in Middleburg shuttered in August) also set up shop, unveiling her latest combination retail-dining concept, Gentle Harvest.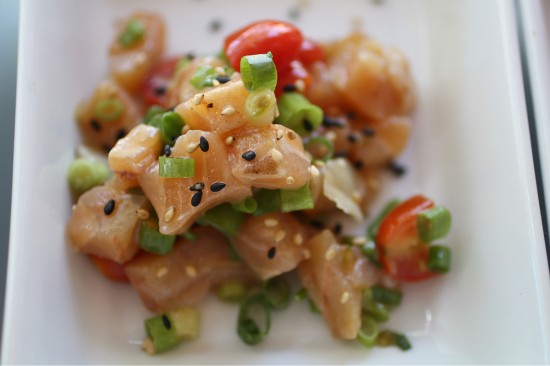 Asian Invasion
The kids went wild for poke.
The Hawaiian raw fish dish, poke, made a big splash, landing on menus at new restaurants Hula Girl (pictured, above), Ocean Blue, Yona and the food truck Poké-Man.
After taking a few steps back to re-evaluate his plans (RIP Curry Mantras 2 and 3), restaurateur Asad Sheikh resumed his empire-building, opening his latest Indian-themed outpost, 1947, in Sterling (and is in lease negotiations for a spot in Arlington). The historically inspired eatery joins sibling establishments Curry Mantra and London Curry House.
The Far East made inroads across Mosaic. Iron Chef House began rolling out sushi last fall, Jinya Ramen Bar started slinging noodles this June, and District Dumplings has doled out steamed goodies since August. And Whole Foods continues to co-opt the cultural zeitgeist by installing a ramen cart, Paper Horse by Erik Bruner-Yang, in its new Pentagon City location.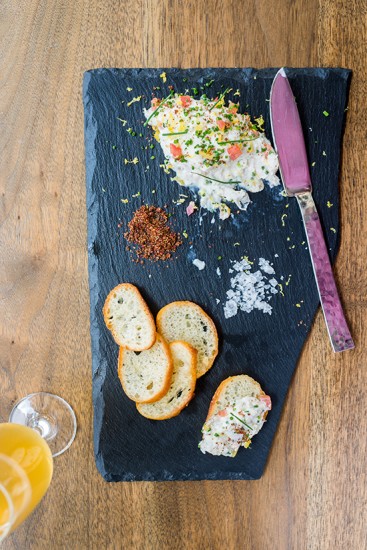 Isabella Inc.
The Top Chef builds an empire.
Mike Isabella's planned pop-up, Requin, (pictured, above) instead became a critical darling and found a permanent home in Mosaic. Local media saw fit to name him Restaurateur of the Year at the 2016 RAMMY Awards. Still, the biggest news about cheflebrity Isabella came from the man himself when he mapped out his vision for Isabella Eatery.
Scheduled to open next year, the sprawling, multidimensional Tysons Galleria dining complex is designed to offer up some greatest hits while also carving out room for culinary newbies. Food court-ified versions of Graffiato, Kapnos, Requin, Yona and Arroz are all in the mix, along with first-timers Non-Fiction Coffee (breakfast joint), Retro Creamery (sweet stuff) and Octagon Bar (craft cocktails).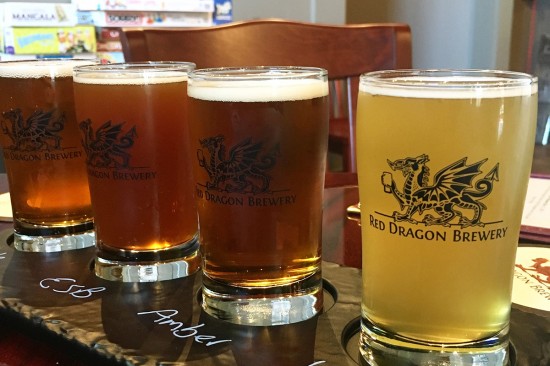 Drink Up, Virginia
Craft breweries kept bubbling up all over the place.
The taps started flowing at: Water's End Brewery (Lake Ridge), Mustang Sally Brewing Company (Chantilly), New District Brewing Company (Shirlington), Lake Anne Brew House (Reston), Alesation Brewing Company (Winchester), and Red Dragon Brewery (Fredericksburg), just to name to a few. Wort Hog Brewing Company in Warrenton is expected to join the fun shortly.
Catoctin Creek Distilling Company partnered with not one but two local breweries, Heritage Brewing Co. and Adroit Theory Brewing Company, to create beer-based whiskies.
Outsiders took notice, too.
Port City Brewing Company beat out its D.C. brethren to win the Regional Food and Beverage Producer of the Year at this year's RAMMYs, while Anheuser-Busch shrewdly absorbed Devil's Backbone Brewing Company. Virginia breweries also cleaned up at the prestigious Great American Beer Festival, with golds for Woodbridge's Ornery Beer Company & Public House Light of Cologne, a German-style kolsch beating out 110 other entries, and Sterling's Ocelot Brewing Company Sunnyside Dweller in the kellerbier or zwickelbier category.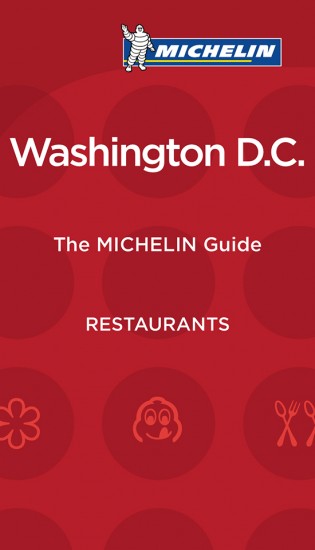 Michelin Rolls Through
The French come to inspect.
The most feared auto parts provider/restaurant reviewer in the world finally put the Metro-D.C. area under the microscope, conducting a city-centered sweep yielding a dozen restaurants deemed worthy of coveted Michelin stars. (Nineteen others were recognized in the budget-friendly Bib Gourmand listings.)
Some seemed shocked that not one earned a three-star rating, the highest honor bestowed by Michelin inspectors. The world-renowned Inn at Little Washington came close, securing two stars. More importantly, it was the only Virginia-based restaurant to make the inaugural list, even though initially Michelin stated it would only feature restaurants within the city. In future guides (at press time, the guides were on back order), suburban restaurants will be vetted.