"Personally, it's my favorite of the ones that I opened," says Jeff Tunks of the soon-to-be-reincarnated TenPenh.
The serial restaurateur—Tunks has been in the business for 19 years—has opened (and closed) nearly a dozen restaurants, including Virginia's PassionFish and Fuego Cocina y Tequileria.
But it's TenPenh, he says, that people still want to talk about. Back when Asian fusion wasn't a laugh line, TenPenh (2000-2011) existed as a swanky downtown restaurant, says Tunks, of Southeast Asian food through "American chefs' interpretation."
This time around, TenPenh will open in the Metro-ed and booming Tysons Corner. "It's a new downtown setting," says Tunks, but with the "same spirit, soul and bones."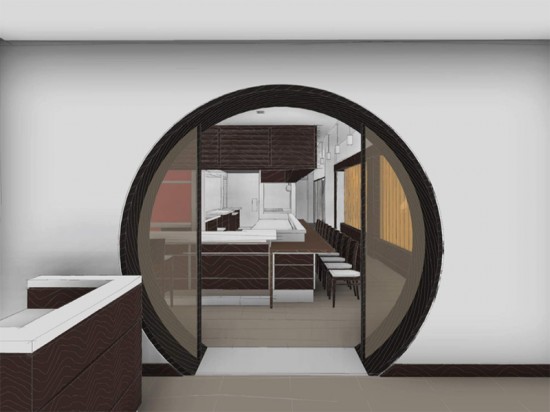 Tunks pulls inspiration from all over Asia with dumplings, pot stickers and noodles in various forms (Chinese hand-pulled, Japanese ramen), plus bibimbap and okonomiyaki, a savory Japanese pancake.
Large, sharable items will include tea-roasted brisket, whole pig and Peking duck, which Tunks purchased a Chinese oven for so he could roast eight ducks at a time. Other fancy equipment: a Taiwanese shaved ice machine and a gourmet ice maker for large-format cubes best for showing off the inventory of Japanese whisky. Drinks will also include craft beer and sake from Japan and soju from Korea.
For original TenPenh fans, Tunks will commemorate a dish or two in Tysons, maybe the Chinese-style smoked lobster with crispy spinach. He and executive chef Miles Vaden are still playing around with the menu and open the restaurant on Nov. 28.