"We are looking for someone local to butcher 49 meat birds. Anyone know of someone?"
Can there be a better way to tell if a store stocks fresh meat than by its owners throwing up a Facebook post letting the internet know of its right-from-farm supply?
There's nothing but land in this small town in Loudoun County, but Lovettsville Farm Store is probably smaller than your home kitchen. It doesn't offer a lot, but it does offer variety. There's a shaker of Kraft grated cheese. Then there's a jar of McCutchen's Vidalia Onion Relish. One is the epitome of big box, corporate takeover. The other is a charming tale of a Frederick, Maryland, family company.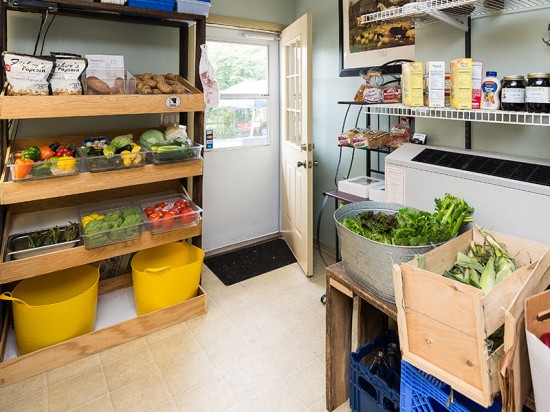 The Lovettsville Farm Store falls into the latter category: The owners, Kathleen Cleary and Paul Traub, are a couple who farm, hunt, breed Australian shepherds and, in their encore career, run a tiny shop in a tiny town without a grocery store. The 7-Eleven doesn't count.
Most of the vegetables—enough produce to fill a stand outside of the store in the warmer months—come from their farm a mile down the road. They pick up a few items, like sweet corn and canary cantaloupes, from the Eastern Shore because its sandy, loamy soil is "perfect for that," explains Traub.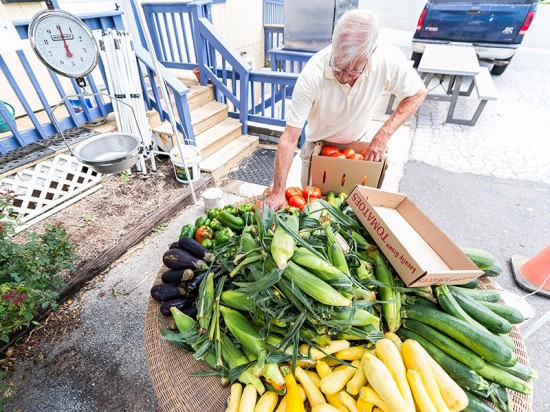 On a hot Thursday afternoon, Traub lugs in a pail of eggs , some blue, some taupe, some tan. Not five minutes later a woman and her daughter bought three or four dozen of them.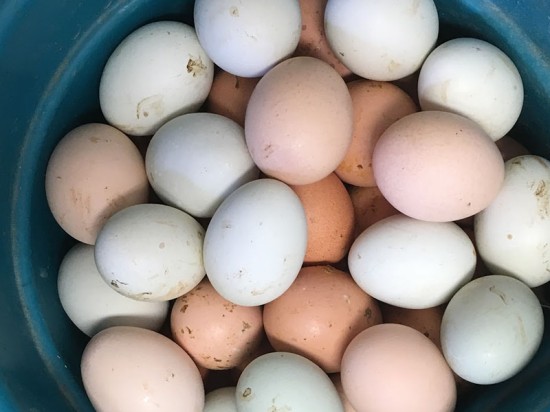 They also sell goat cheeses from local Cherry Glenn, and after receiving requests for crackers to pair with the cheese, they stock a box or two of Wheat Thins.
Cleary bakes fruit pies and sells supermarket-brand potato rolls. She tried using local bakers, but with unpredictable sales, she needed something with shelf life.
Cleary performs some of the butchering, turning large swaths of cow into New York strip and rib-eye. There's soup come winter and tubs of shrimp, lobster and tuna salad when cooking is too much to bear.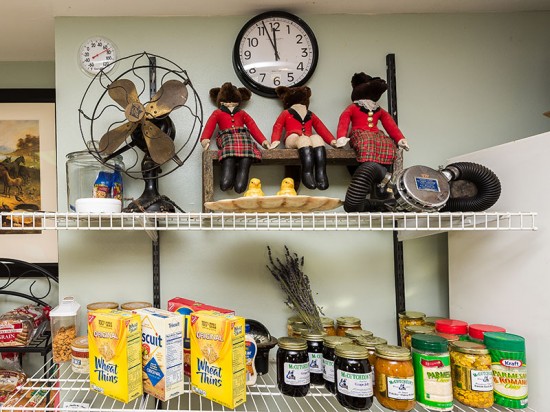 "We can get anything," she says. Oxtail. Goat. Lamb. Duck. Goose. Pheasant. Turkeys, too, if you call ahead with an order for Thanksgiving. There are about 10 different creatures from the sea, including rainbow trout, cod and, from the Chester River, blue crabs. They sell them steamed and seasoned through this month.
There's organic milk, but no yogurt. "If they want it that bad, they can go to 7-Eleven," says Cleary. // 2 Berlin Turnpike, Lovettsville