There are no official statistics on how many animals enter shelter systems throughout the nation, but the ASPCA approximates the estimated 13,600 shelters take in 3.9 million dogs and 3.4 million cats. Of those, about 2.7 million of them are euthanized.
But there is a way to help, and fostering is a popular method: Volunteers offer to house an adoptable pet to make room for a shelter or rescue group to bring in more animals in the hope they will be adopted or find their forever home. But currently, a lot of rescue groups work with their own set of volunteers who foster animals.
Megan Strait, a UVA student and Northern Virginia resident who has worked with a lot of rescue groups in the area, is trying to bridge the gap between available foster volunteers and rescue groups when they need to place a pet. For a class project she came up with and launched dogfosterhub.com, a platform that allows registered foster volunteers to get in touch with registered rescue groups and communicate in real time, which allows a pet that is in immediate need of a foster home to be placed instead of euthanized due to lack of space at a shelter. The system also alleviates the headache of having to fill out multiple applications for each rescue group.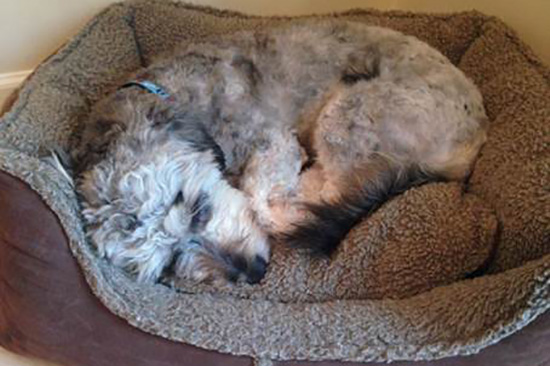 The site is free for both volunteer fosters and rescue groups. Strait has no plans to monetize the site at this point and mentions she will stay involved in an administrative role to vet the rescue groups that sign up: checking their 501(c)(3) status and authorizing volunteer sign-ups.
The site went live in January, and in a little over a month 12 foster volunteers and four rescue groups—Caring Hearts Rescue, Saint Seton's Orphaned Animals, Collie Rescue Incorporated and Dogs XL Rescue—signed up. It may seem like a small number, but Strait says she is happy with the participation so far. "Some rescues don't even have that many [foster volunteers]," she says.
Currently, Strait is reaching out to Northern Virginia rescue groups for involvement in the site, but she hopes to bring it nationwide. She says she has run into issues where some groups or shelters are hesitant to sign up in fear that their foster volunteers may not be available to foster an animal if needed. Strait says she understands their concern, but through the site she is trying to "facilitate and bring together [help] in one shared pool of resources. I'm trying to create a cohesive, collaborative community to save as many animals as possible."