The Women's March on Washington, likely to be one of the biggest political demonstrations to take place on inauguration weekend, is this Saturday, Jan. 21, the day after Donald Trump's swearing-in, and it has made headlines for weeks with stories of its inception, controversies and possible impact.
It was originally conceived on election day in November when two women, Bob Bland and Teresa Shook, who were thousands of miles apart, took to Facebook to post similar ideas for a women's march in response to that night's results. By the next morning, they had received tens of thousands of RSVPs, and soon thereafter, the two women joined forces. The march has encountered obstacles along the way—facing criticism for its initial lack of diversity among leadership and its original name, the Million Woman March, which was deemed too similar to the 1995 Million Man March—but it's now under the added direction of some of the most well-known activists in the nation, including Gloria Steinem, Harry Belafonte and Tamika Mallory. 
The march is projected to attract roughly 200,000 participants to D.C. and more than 1 million protesters at 616 sister marches worldwide. Included in the lineup of performers and presenters this Saturday are Janelle Monae, the Indigo Girls, Maxwell, America Ferrera, Scarlett Johansson, Michael Moore, D.C. Mayor Muriel Bowser and Planned Parenthood President Cecile Richards.
More than 10,000 Virginians are expected to attend. The Virginia chapter of the Women's March—which is encouraging Virginians to identify themselves by donning purple on Saturday—has been informing the public about scheduling details, organizing buses for those coming from farther out and drumming up enthusiasm among those who are still undecided about attending. Emily Patton, Arlington resident and outreach chair for the chapter, spoke with us about the goals, logistics and the possible legacy of both the national march and its local iterations:
What do you see as the march's primary goals?
It's about bringing together people from all backgrounds, all races, religions, political beliefs, gender identity or expression, members of the LGBT community and communities of color … who believe that women's rights are human rights. [The national organization is] using the march as a platform to encourage people to be active in the political sphere, to protect women's rights and the rights of our allies and to hold politicians accountable for the way that they vote.
You're asking everyone from Virginia to wear purple so they can easily identify each other and connect?
Exactly, and also to speak to the heart of the march as being as inclusive as possible. It doesn't matter if you're a democrat, a republican or an independent. If you mix red and blue together, you get purple. I think both sides can agree that women's equality needs to be at the forefront of each and every discussion moving forward. And that women need to be at the table.
There's been talk about how few men are participating. Is there anything Virginia is doing to bring more men to the march?
There's nothing specifically that we're doing, but I'll tell you that I've had quite a few men volunteer with us and they're very eager to. Here in Virginia, we're trying to push this whole idea of inclusiveness, that it doesn't matter your gender. If you support women's equality, we want you there.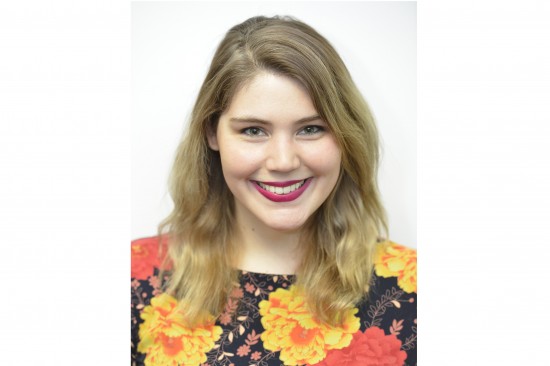 As far as getting to the march, would you recommend Northern Virginians drive to or near a Metro station and Metro into the city?
We're heavily pushing Metro, so we're making sure that people have their Metro cards now and that there's at least $10 on it so they can get at least to and from.
What do you know about the sister march in Arlington?
That's intended to be a march for people with children, people with disabilities or anyone who doesn't feel comfortable getting into the city or doesn't want to be around a crowd of that size. 
What would you say to someone who was on the fence about going to the march?
We are working day and night with local officials and federal services to make sure that this event is safe, and that it's enjoyable and that it's peaceful. … This is really meant to be a family-friendly event and inclusive, and we are making sure that there are resources for pretty much everyone that we can think of and trying to take into account families with children as well as people with disabilities to make it easily accessible for everyone. I have a really strong feeling that the event is going to be incredibly uplifting, moving and inspiring.
Will the local chapter remain active after the march? Are there plans for what comes next?
Absolutely. Right now, state leadership is in discussions on how we want to move forward in terms of what we want to call ourselves, what is our platform, how that relates to what national [leadership] started and then how we can work that into Virginia and the Commonwealth goals.
The Women's March on Washington begins with a rally at 10 a.m. Saturday, January 21, at the intersection of Independence Avenue and Third Street SW in Washington. The Virginia chapter is asking marchers to meet at the carousel on the National Mall for a rally with local presenters at 8:30 a.m. Poster-making sessions for the marches have also been planned for Arlington and Alexandria on Friday night. Marchers can also download a Women's March app with information on the march schedule, transportation, news and more. Virginians can sign up for the state chapter's Take Action Virginia newsletter, which will offer future ways to get involved.