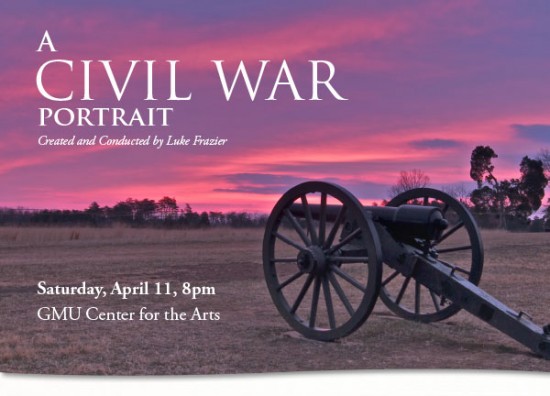 By Sophia Rutti
On April 9, 1865, Gen. Robert E. Lee surrendered to Gen. Ulysses S. Grant at the Appomattox Court House and changed the fate of the United States entirely.
This year is the sesquicentennial anniversary of the monumental surrender, and instead of allowing the generally ignored date to go by unnoticed, you can go out and remember the history of our homeland by watching Luke Frazier, the Fairfax Symphony Orchestra and more than 100 singers come together to present "A Civil War Portrait" at GMU's Center for the Arts on April 11.
Virginia is a state steeped in Civil War history. Around every corner you can find a plaque stating a small battle that was fought here, or in the case of Bull Run, a place where two of the larger engagements of the war were fought.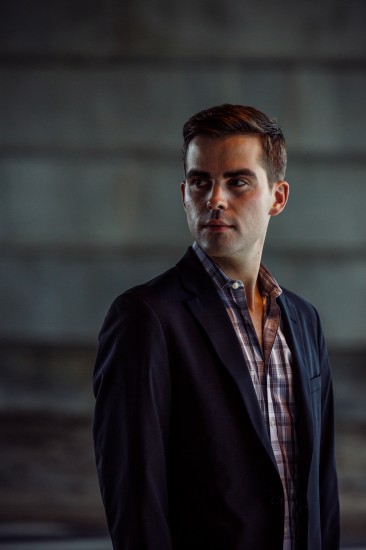 Luke Frazier will be conducting the Fairfax Symphony Orchestra and more than 100 singers from across the region. Not only is Frazier principal pops conductor of the Fairfax Symphony Orchestra but he also is the musical director of the National Broadway Chorus of Washington, D.C., which will be contributing to the performance.
"A Civil War Portrait" will celebrate the 150th anniversary of Lee's surrender by guiding the audience through all the major campaigns of the Civil War using the mediums of music, narration and photographs. Throughout the performance, Fox 5 morning news anchor Allison Seymour will narrate.
The musicians will be featuring music from the era including the Battle Hymn of the Republic and works by Stephen Foster. The Fairfax Symphony Orchestra will be performing Civil War-era folk songs with the assistance of 100 additional singers. Some of the songs that they plan to perform are "Danny Boy," "Annie Laurie" and the beautiful "Shenandoah."  
Before the performance begins, conductor Luke Frazier will hold a discussion at 7 p.m. for all ticket holders who are interested.
Whether you are a Civil War history enthusiast or not, it is always interesting to learn about the history of our country and how integral Virginia was in forming it.
For more information or to buy tickets, click here.
"A Civil War Portrait"
GMU Center for the Arts
April 11, 7 p.m.
Tickets $27- $55. Free for students.