Karl Alzner is the Washington Capitals' longest-tenured defenseman. An Arlington resident, Alzner can be seen hitting up his favorite local spots when not on the ice. As he gets ready for the upcoming season, we caught up with him at the Kettler Iceplex locker room to find out his favorites in NoVA.
Favorite Local Moments
One is when Rolling Thunder comes through. I'm a big fan of that. I got to ride in it one year, which was so sweet. I got to ride one of the old police bikes. More personally, we had our kids at Virginia Hospital Center, so those were amazing days.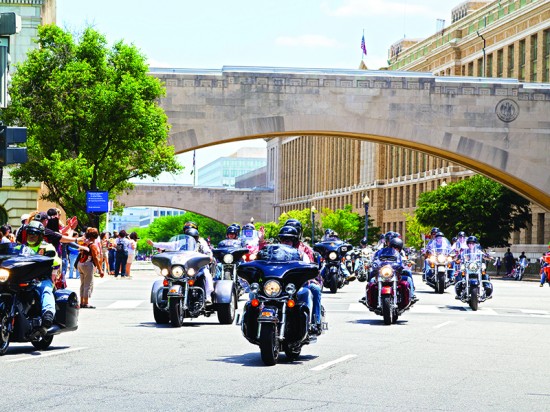 Style
My professional style is simple. I try to look clean and not push boundaries. Off the ice, as casual as I can be, very relaxed—bathing suit, workout shirt. I like to roll out of bed and be comfortable.
Shopping
The main place I go is Tysons. There are so many options there. Hugo Boss is a big sponsor of the league, so I go there for staple pieces. For my casual style I go to Under Armour a lot. And Mosaic is one of my wife and I's favorite places to go in the area.
Social Media Follows
I follow Elliot. I think everyone should follow Elliot. I follow Chad Dukes. I'm a big fan of Chad; he says it like it is. And then the other athletes. I'm a big baseball fan, so I follow a lot of them.
Grooming
I go to Floyd's 99 Barbershop in Mosaic and Alexandria. I have to do my hair, so I'll throw some gel or clay in, then this powder Floyd's has that I'll use after a game. Floyd's is my kind of place. It's relaxed, good music, people are friendly, having fun. I've been going there for two years now.
Food
We went out a ton before we had kids. In Ballston my favorite places are Kapnos—I'm a big Mike Isabella fan—South Block is our team's favorite restaurant; we go there before we hit the road. Texas Jack's is phenomenal for barbecue. District Taco is a place I go two to three times a week. And True Food Kitchen in Mosaic is clean, healthy food; [it] makes you feel good about yourself when you leave there. And Grand Cru [my wife and I] like quite a bit. We've been on a few dates there.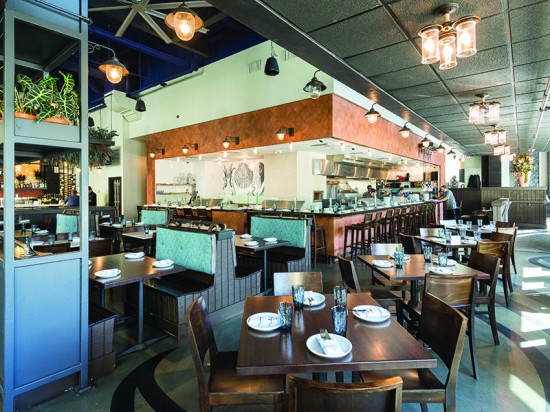 On His Down Time
Four of us have scooters [flat black Honda Ruckus, from Coleman Powersports. I'm a big fan of that place.], still no motorcycle but I'll cruise when I get a chance. I like [going] out toward Leesburg. I'm also a big Big Green Egg smoker. I go to McLean Butcher—there's about eight of us that will go get meat there. I go probably every week or so and ask for tips. I still haven't made anything great, but I'm working on the kinks.