Abi Kallushi is an architect and collage artist who fell in love with Old Town after obtaining her master's degree from Virginia Tech's School of Architecture. Now a resident and employee, she shares her favorite must-visit places in the area and more.
Social Media Visibility
A Creative DC, the Instagram and hashtag, is such a hub for the creative community. They have been supporters of my work and gave me visibility. Through that, Marta Staudinger, who owns Latela, saw my collages, and now I am being shown in her gallery and represented by her.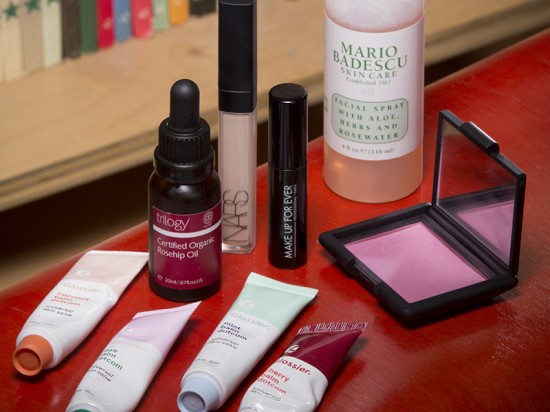 Beauty
I love Mario Badescu products, Trilogy rosehip oil from Whole Foods, Glossier for foundation and lipsticks. I hate shiny lipsticks, but their [products] have a matte but creamy consistency. Nars concealer for my under eyes and their Mata Hari blush—that's my favorite—also Makeup Forever mascara, which I just got from Sephora. I recently got a gel manicure at Image Nails in Old Town, and they did such a great job.
Shopping
I like Anthropologie because they have really flattering fits. Current Boutique, Twig Thrift Shop and Need Supply [as well]. My glasses are from Oliver Peoples, and I will wear nothing else. I am incredibly brand loyal to them.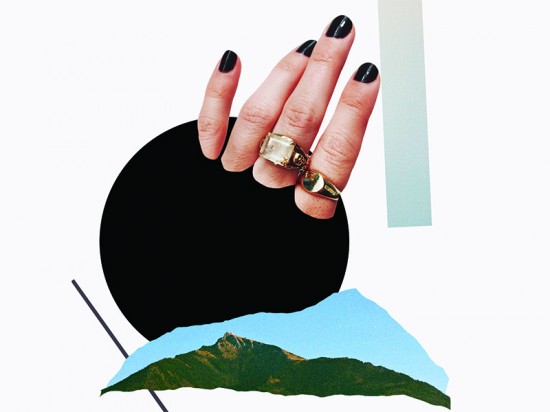 On Collage Art
I've always been interested in art. But collaging was born out of procrastination. I use the computer a lot for architecture, and it was my way of rebelling against the structure of my work. Architecture has to be very logical and make sense, but the collages were a way for me to just explore color and texture. I get to productively procrastinate.
Fitness
Pure Prana Yoga in Old Town—I really like the vibe there. I love their full moon and new moon classes. I would recommend those to everyone.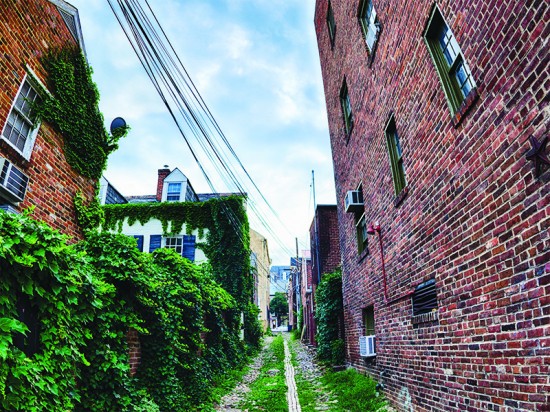 IG Inspiration
I love going alley diving, as I call it, in Old Town because there's a lot of beautiful plants growing and textures. The buildings, the ground—the place doesn't matter as much to me as the texture does, and you will find a lot of that in Old Town. I also made a collage of two of my friends sitting on a bench in Jones Point Park. At high tide the bench gets flooded, so I called it Super Chill Girls with Tons of Anxiety.
Food
I love Momo Sushi in Old Town. That's a great date night place. For drinks and music, Basin Street Lounge on King Street is fun. I also like Stomping Ground [Del Ray] for brunch—they have the best fried chicken. And Northside Social [Clarendon] because I meet there for book club on Wednesdays.