By Claudina Hannon
This fall we encourage you to forget about any antiquated associations you may have when thinking about wearing brooches because they have just received a major upgrade. With a variety of styles ranging from pearls and clear crystals to dark rhodium and skull designs, these will add flourish to fall coats, sweaters, print dresses and more.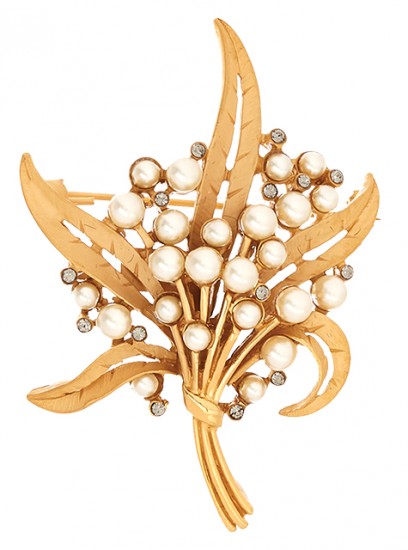 If embellished elegance is what you are looking for, then the Dolce & Gabbana Pearl and Crystal Embellished brooch provides just that. It has a more classic appeal and will work perfectly with a formal look on a jacket or coat or even a business casual LBD. The pearls, crystals and gold color are also guaranteed timeless details, which is great when considering a statement piece.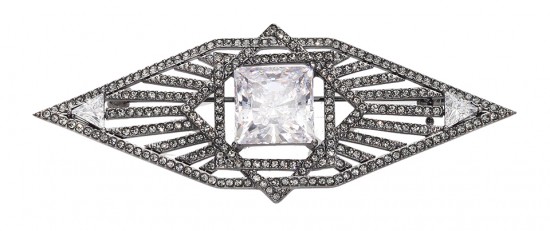 The Adriana Orsini Deco Pavé Brooch has the right amount of bling, making it dressy or casual. Because of its modern, art deco design, this accessory would look great on a gray coat, denim jacket or with leather. This is the perfect example of a brooch that can be worn alongside other smaller brooches with different finishes to achieve that rocker vibe from the fall runways. 
[October 2015]