Hosting family and friends for the holiday season is supposed to be fun, but oftentimes we find ourselves feeling like it is more of a job than a time of togetherness. When you have people staying for a few days or a week, planning is everything. Doing a little prep work before your guests arrive will make it so you too can partake in all the excitement. 
The Experts
Get Your Home Ready
The last thing you want to be doing when guests arrive is cleaning or moving furniture around so everyone has a place to sit for watching holiday movies. These prep steps will give you the peace of mind that a guest won't find any dust bunnies, hidden clutter or have you running out to stock up on necessities.
Coat Closet & Entry
"I try to remove items that aren't used in the winter to make room for the boots," says Khoury, who found $7 shoe racks at Ikea that she loads up with her family's items for a more organized closet. And for the guests' items, Cawley uses baskets with a chalkboard label and writes each guest's name so they know they have a place to leave their bag, shoes, etc. "That way they don't have to feel they always have to take their stuff up to the guest room," she says. "And if I find any of their stuff around, I can just tell them I put it in their basket." For the coat closet, she takes the same labeling theme and puts a tag on a hanger for each guest and a pegboard hook for the little ones. Maybe you hide gifts or store cleaning items in the coat closet? No worries. Cawley suggests bringing out a coatrack and putting a note like "For the Johnson family visit" on it so they know to use it.
Seating
When planning for a large group during the holidays, we often think about the number of places for a sit-down meal, but when you're hosting for a few days or a week, you need to think about the lounging spaces and whether there is enough room for everyone to join in on movie nights, game nights and that special time for opening presents. Cawley suggests rethinking the furniture you already have. Maybe bring a chair from the bedroom down into the living/family room. And think of the traffic patterns. Maybe move furniture out of rooms. For seating in a family room, try to plan for all of the adults to have a seat. For tweens and younger, make sure to have a lot of throw pillows and blankets that they can use while sitting on the floor.
Laundry
If your guests are staying for more than a handful of days or you're going out to a nice dinner, they'll most likely need to venture into your laundry room. Make sure the space is straightened up, and set out all the necessary items they may need: detergent, dryer sheets, iron and board. And take the time to show them how to use your washer and dryer. This will let them know that they are welcome to use it when they need to. Cawley also keeps a freestanding clothes steamer in the guest room so guests don't even have to ask for one. "You can get a handheld one for $20, so it's nice to have it in the room," she says.
Prep for Little Ones and Furry Ones
People traveling with young kids and pets will bring their own necessities, but you need to make sure your house is prepped so your stress levels don't go through the roof. Cover up the outlets, rethink where precious decorations are in relation to little hands and tails and make sure any plants are out of reach (poinsettias especially as they are poisonous). Also keep in mind the space your guests will need in the bedrooms for a pack 'n play and/or dog kennel. To make things easier for your guests, you can also offer to rent or borrow essential items so they don't have to pack them. (Check out Capital Baby Travel Co.)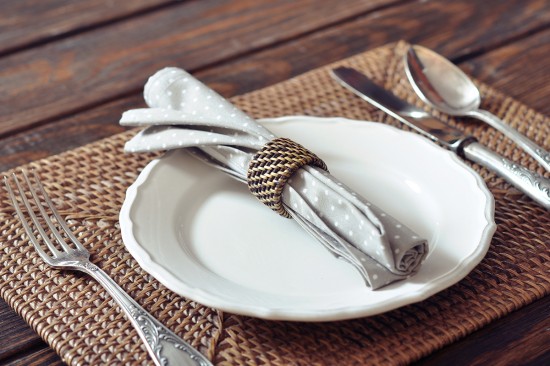 Stock the Pantry
Food is one of the biggest events of the holidays. Whether you and your guests are dining together each and every meal or grabbing bites between errands and work, it always helps to have a stocked pantry and ways to let people know what is available or off-limits.
Things to Have In
Finger foods are always great to have on-hand for snacking. All of our experts suggest having a selection of cheese, crackers, veggies and wine. From this base add in extras for crostini and bruschetta so guests can make them to their liking: savory or sweet.
Khoury also makes sure she has single-serve sizes of carrots and ranch or some bags of chips for the little ones to indulge in.
Covello's husband makes a batch of cold brew for the week, and she'll pop in a local bakery and stock up on croissants, yogurt and granola to give her guests a little taste of the neighborhood.
And in the mornings, Cawley makes a batch of oatmeal in the crockpot and sets out a spread of fixings such as brown sugar, nuts and raisins. This way if she's running out for work or errands while her guests are there, they always have a hot meal.
Scheduling Meals
With people coming and going, it is best to let guests know when you're planning a meal. Cawley suggests having a basic menu posted so guests know what is available and when you are making a meal for everyone so they can schedule their time accordingly.
Covello also makes sure to make mealtime an event and suggests planning a night in with everyone making pasta or cookies: It's time to spend together while the meal is being made.
Make Space for Everyone
Give guests their own space in the kitchen because sometimes they will bring their own food. Cawley suggests prepping it with a simple placemat so guests know that anything on that is free and easy to eat.
Reuse and Save the Cleaning
When you have a lot of people in the house drinking cups of coffee, Cawley uses wine charms on the coffee mugs so everyone knows what is whose. She also puts out a placemat near the dishwasher so if anyone puts their cup on it, that means they plan to use it again. You can also use a Sharpie marker on any glass or mug; rubbing alcohol will get the name off afterward.
Off-Limits Storage
The last thing you want to happen when going to make the special meal for the holidays is to find that someone ate a key ingredient. Foods for the special meal can be put in one drawer or shelf and with a note reading: Special Foods for Christmas Eve, etc. so guests know not to eat it. It's a nice way of saying hands off!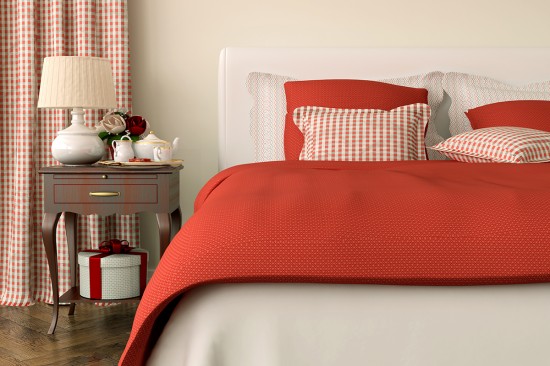 Make Your Home a Retreat
The guest room should be a retreat, a place your guests can call their own. Remember, they're technically on vacation. Make sure to stock up on the necessities (toilet paper, clean towels and linens, blankets, etc.) but also on thoughtful additions for a pleasant stay.
To prep her guest room, Khoury makes sure to keep scented soaps in the bath to bring the holidays to all areas of the visit—anything with a cinnamon scent—and uses decorative towels. She also stocks up on extra toothbrushes from Costco. "I don't know how people forget to pack their toothbrush, but they always do," she says.
Cawley, with the luxury of having a traditional guest room space, installed a desk because everyone comes with their computers, iPads, Kindles, etc. On the desk is a surge protector that has six plugs so everyone can plug in their computers, phones, electric razor, blow dryer, etc.—no need for guests to unplug other items to accommodate the things they use. Both nightstands have a lamp, clock, tissue box and coaster. And with a lot of people using their phones as alarm clocks, Cawley also has an obvious plug that people can use for the nightstand. Guest towels hang on a quilt rack so people can put them back there to dry because you typically don't have enough towel bars in the bathroom for everyone to use. She empties drawers and at least half of the closet so guests can utilize them and adds an extra touch by having white bathrobes guests can use and a variety of pillows and extra blankets.
In a room that isn't a traditional guest room, Cawley suggests bringing in a coatrack for guests to hang towels, robes, pajamas, etc.
Covello continues with the idea of making guests feel like they are getting hotel amenities by giving them water bottles at night. She saves up all the beauty samples she's received throughout the year and displays them in the guest bath so guests can do a little pampering if they so choose. Add to that some candles and extra toothbrushes and toothpaste. She also makes sure any necessities (read: toilet paper) are in obvious places in case guests need more.
Tips for Hosting
"Now that the home is ready and the food is planned, it's time to make sure you enjoy the holidays as much as your guests.
"Leave a guide of the great shopping districts—Fairfax Corner to shop small, Mosaic—but also leave tips on how to avoid holiday traffic for the area." —Khoury
"Know your guests' schedules and get their input in advance. My favorite thing is [when] I don't actually feel like I'm hosting them, but if I can set some things up prior to their arrival, that is the best way to go. There are a lot of activities that are local and free to check out. So let guests know about them if you aren't home to take them." —Khoury
"There is nothing worse than being excited about visiting a place with an underwhelming host. There are some touristy things you have to do, but being enthusiastic about it and doing them at different times of the year is always fun and proves to be a good experience." —Covello
"If you live in an apartment building, check to see if it has a spare room you can rent out. Sometimes guests don't want to stay in your apartment, but they do want to stay in the same building. This is a happy medium between staying in the apartment or in a hotel." —Covello
"Have a family calendar you post so guests know when you're there and when they have the house to themselves, also time you want to spend together. It's also Good so guests know when they can take a nap and not have to be social." —Cawley
"My husband and I try to plan one activity in each category: fun food experience, sporting event and cultural experience. But we leave a lot of free time. You have guests, and they want to feel that they are experiencing your hometown. It is a great way to show off where you live, the fun things and why you live there, but it's important to keep in mind that the guests are somewhat on vacation, so not having every minute planned is where all the fun happens." —Covello
"Every level on my home (basement, living room and guest room) has a framed piece of paper with the Wi-Fi password. No matter who comes to my home, I don't have to give them a scrap of paper or a Post-It from the bottom of a drawer." —Cawley
"It's important not to forget one of our traditions, and it's happened in the past. My daughter gets really upset. Now we have a spreadsheet, and we can't forget anything." —Cawley
"I buy cards and wrapping paper throughout the year and have a Tupperware box with everything you need for gifts in case guests need to do some last-minute wrapping." —Covello
"Twice in the past I've put my grandma and her sisters in a Reston Limo and sent them to D.C. for a tour. They didn't have to get out. And you can do [tours] at night when all the monuments are lit up and beautiful. That way you don't have to find parking and walk. It's really great if your [guests] are a little bit older because that way they don't have to do all the stairs. Bull Run Festival of Lights is another family favorite, and it's minimal walking." —Khoury
"I make a guest guide, a binder with all of the brochures and pamphlets for where they might want to go. So in advance they can take the pamphlet. I have Metro maps in there, SmartTrip cards so they don't have to buy them. The guests use them, put more time on them and leave them for the next guest. It's a self-perpetuating thing. They've got their pamphlets, maps and the Metro card, that's half the learning curve done right there." —Cawley
"[I] love to do a cookie-decorating party with the family. I've seen local bakeries that will pre-cut sugar cookies, and all you have to do is decorate them. Because by time you put all that together, you bake it and clean up, you don't even want to decorate anymore because it's so much work." —Khoury