When Melanie Whittington opened Whittington Design Studio in 2005, her childhood dream of becoming a designer came true. Since its founding, Whittington's transitional design aesthetic has helped NoVA and Maryland residents' dream of owning stylish and livable homes come true, too. 
Where it all began
As child, Melanie Whittington's creative eye extended beyond the lines of a coloring book. "I always had a passion for design," she says. "As a young girl, I redid my room over and over and over again. So I had the bug back then." She lived out her childhood dream of becoming an interior designer when she graduated from James Madison University with a degree in design in 1991.
Getting her start
After working for various design firms, Whittington founded her own company in 2005. Whittington Design Studio first opened in Harrison Street Plaza in Arlington, where heavy foot traffic helped the young business. At first, the design team did one-room projects, but they began to do multiple rooms and entire houses as their relationships with clients and builders strengthened. Whittington's sphere of influence also grew. Thanks largely to word-of-mouth, the team now has clients in McLean, Falls Church, Great Falls and Bethesda, Maryland.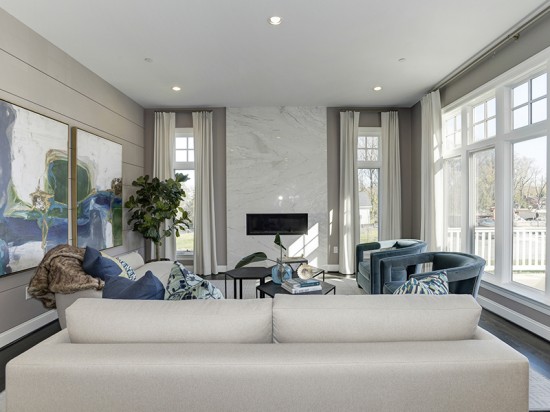 Navy is the new neutral
When designing a space, it's important to use neutrals as a base so that you don't grow tired of your design, Whittington says, but the term neutral is expanding. Navy is now on the list and is quickly becoming one of the more popular choices. Whether you choose beige or navy for your walls, says Whittington, you should still work to incorporate some color into the room in the form of pillows, art, lamps and other accessories that can easily be replaced down the road if you no longer like them.
What she has that others don't
In a landscape of home design studios that has drastically changed, Whittington remains loyal to the traditional design studio experience. In the front of Whittington's office space, clients can test seats the team uses in its designs. "You know, now there's really not a great deal of stores left other than the big box stores like West Elm or Pottery Barn where you can actually go sit in furniture. So our clients like to be able to sit and feel the cushion on the upholstered seat," Whittington says.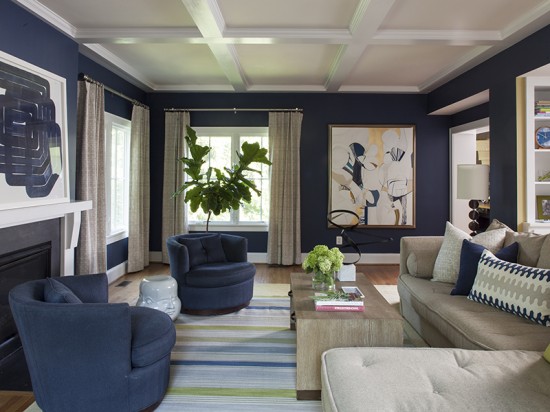 Using a design team
People turn to design studios like Whittington, says Whittington, because they don't have time to design the house on their own, because they don't think they have the ability to design their space or because they don't want to have the task on their plate. Whittington works to alleviate their stress and anxiety by walking them through the process of creating a stylish, adaptable, practical space with personal touches. "Design should be a fun process," she says. // Whittington Design Studio: 6819 Elm St., Suite 3, McLean