By Sarah Markel
By many measures, Northern Virginians are among the healthiest—and longest living—people in the nation. Yet when it comes to getting their daily dose of shut-eye, it's a different story. Virginians rank 25th in the nation when it comes to healthy sleep practices, with more than a third of adults in the state reporting that they sleep less than seven hours each night. That's behind nearly half the nation. What's worse, nearly three quarters of teens in the state report sleeping less than the eight to 10 hours recommended for adolescents.
That's a problem because insufficient sleep, whether voluntary or caused by a sleep disorder like insomnia or obstructive sleep apnea, is linked to a host of negative health consequences, including high blood pressure, obesity, diabetes, heart disease, memory loss and premature death.
Obesity
When the body does not get enough sleep, the hormones that regulate hunger—leptin and ghrelin—become unbalanced, causing an increase in appetite. A 2013 study conducted at the University of Pennsylvania observed that subjects who slept less than five hours a night consumed substantially more calories each day than members of the control group, who were getting a full night's rest.
"The relationship between lack of sleep and obesity can be something of a vicious cycle," says Dr. Lawrence Stein, the director of the sleep lab at Virginia Hospital Center. "People who have sleep apnea—in fact, anyone who doesn't get enough sleep—are at a higher risk of developing obesity." Those who are obese are also at increased risk of developing sleep apnea.
Obstructive sleep apnea affects an estimated 18 million Americans. In sleep apnea, the muscles relax during sleep, causing tissue in the throat to block the upper airway. People with sleep apnea experience pauses in breathing that can last up to a minute without being aware of it.
According to state health data, more than a million people in Northern Virginia are considered obese. Stein points out that screening people who are overweight for sleep apnea is an important component of public health, though he adds that sleep apnea is not limited to people who are overweight. "It's a condition that has existed throughout human history and can affect anyone," he says.
The people who are most at risk for sleep apnea are those who say they feel sleepy during the day despite getting a full night's rest, fall asleep during daytime activities or have bed partners who say they snore or appear to stop breathing at night.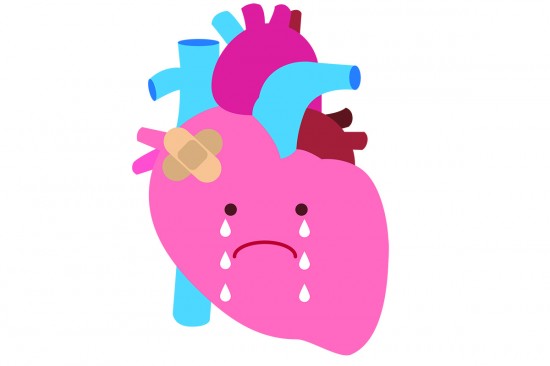 Cardiovascular Disease
Over time, high blood pressure, weight gain and insulin resistance can lead to problems for the heart and vascular system, especially when the underlying sleep problem is not addressed. "The harmful effects of inadequate sleep appear to be cumulative," says Dr. R. Preston Perrin, medical director of cardiology at Virginia Hospital Center. "The short-term effects add up over time to increase the chance of developing heart failure, heart attack and stroke."
Research shows that chronic sleep deprivation increases the risk for heart attack by about 48 percent and stroke risk by 15 percent even after other factors like diet, genetics, exercise habits and smoking are controlled for. "People don't understand how significant an impact this can have on your overall cardiovascular health," says Perrin. "Sleep is one of these things where the more you learn about it, the more you learn that everything truly is interconnected."
Diabetes
Diabetes affects an estimated 1 in 7 adults in Virginia. According to the Centers for Disease Control and Prevention, diabetes lowers life expectancy by up to 15 years and more than doubles the risk of heart disease. Lack of sleep can contribute to these risks because when the circadian rhythm is disrupted, glucose tolerance decreases and cortisol levels rise. These changes can make the body less responsive to insulin.
In a large study conducted in Britain, researchers found that people with Type 2 diabetes who have a weekday sleep debt—meaning they don't sleep enough during the work week but try to make up for it on the weekends—had significantly higher levels of insulin resistance and obesity than people with Type 2 diabetes who were getting the recommended amount of sleep all week long.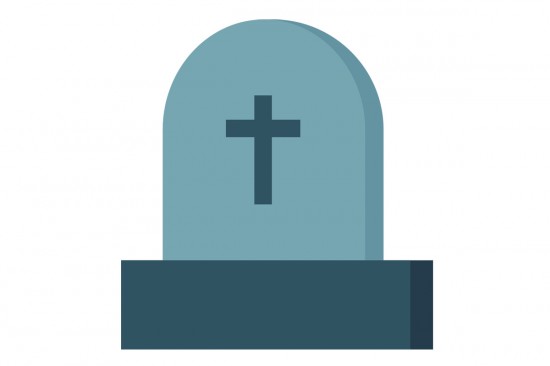 Shortened Lifespan
A study of state workers in Wisconsin found that people with severe, untreated sleep apnea were three times more likely to die than people without sleep apnea. Short sleepers have higher mortality rates, too: A 2010 study conducted at Penn State showed significantly higher death rates from a variety of causes over a 14-year period among men who got less than six hours of sleep per night.
When it comes to sleep deprivation, the best intervention, says Dr. R. Preston Perrin, medical director of cardiology at Virginia Hospital Center, is prevention. "It is absolutely critical to try to get the proper amount of sleep as part of a more holistic health and lifestyle intervention."
High Blood Pressure
About half a million Northern Virginians live with high blood pressure, also known as hypertension. While many factors like diet, lifestyle and genetics can contribute to the condition, lack of sleep can also cause blood pressure to rise. This is especially true for people who have sleep disorders like obstructive sleep apnea, says Dr. Lawrence Stein, the director of the sleep lab at Virginia Hospital Center.
During deep sleep, the non-REM phase of sleep, the brain slows down and the heart rate drops. People with sleep disorders may spend as little as 4 percent of their night in deep sleep. As a result, the body remains in an aroused state when it should be in repair mode. "Even in the short term, that constant state of arousal increases inflammatory markers that can cause problems like high blood pressure," Virginia Hospital Center's medical director of cardiology Dr. R. Preston Perrin says.
Chronic sleep deprivation can make it harder for people who already have hypertension to control the condition. Over time this can add up to major problems. "If you have uncontrolled pressure, you have higher risk of heart attack and stroke, as well as kidney failure," Perrin says.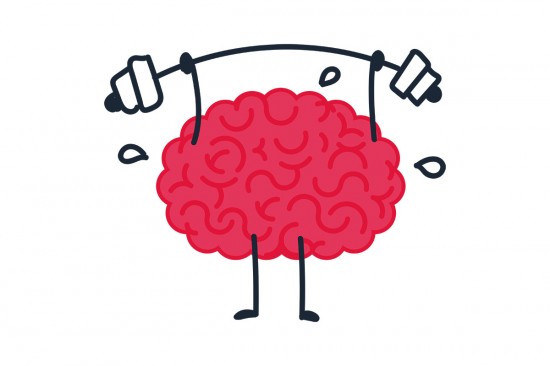 Cognitive Changes
Just a single night of sleep deprivation can affect focus, concentration and the ability to process information. Over time, it can also make it harder to store and retrieve new information. This can affect productivity on and off the job, says Dr. John W. Cochran, who heads the department of neurosciences at Inova Fairfax Hospital.
Lack of sleep also affects decision-making abilities, which might explain why people continue driving even when they feel drowsy. A 2011 study that measured how sleep affects judgment found that gamblers who were sleep deprived tended to place riskier bets and focus less on the potential losses that could come from their decisions.
"Being tired is a common cause of traffic accidents and industrial accidents," Cochran says, noting that sleep deprivation played a role in both the Three Mile Island accident in 1979 and the Exxon Valdez oil spill in 1989. "A high percentage of commercial truck driver accidents happen in people who have untreated sleep apnea," he adds. In one survey, 47 percent of long-haul truck drivers admitted to having fallen asleep behind the wheel. The AAA Foundation for Traffic Safety estimates that more than 6,000 Americans die each year in road accidents caused by insufficient sleep.
The good news, says Cochran, is that lack of sleep doesn't appear to change the structure of the brain—at least not in a way that can be measured right now. Memory, concentration and focus improve once a person starts getting the right quality and quantity of sleep.
Lower Libido
Scientists from the University of Chicago found men who slept less than five hours a night for a week had lower levels of testosterone than men of the same age who got a good night's sleep. Low testosterone levels are associated with fatigue and reduced libido and muscle mass. Low testosterone can also worsen sleep apnea and insomnia.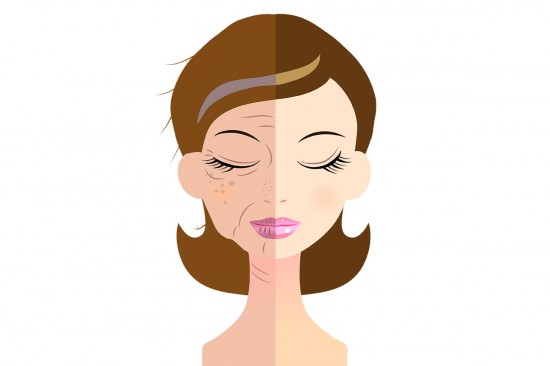 Premature Aging of the Skin
Lack of sleep can have a dramatic effect on both how skin looks and on wound recovery and healing. According to Dr. Lily Talakoub, a dermatologist with McLean Dermatology and Skincare Center, the increase in cortisol production caused by lack of sleep slows down collagen production while increasing the breakdown of existing collagen and elastin. This causes wrinkles, thinner skin and less elasticity. Because people who do not get enough sleep have higher levels of inflammation, lack of sleep can exacerbate conditions like acne, eczema, psoriasis and allergies.
Talakoub encourages people who notice changes in their skin—roughness, unusual dryness, inflammation or peeling—to talk to a dermatologist about available treatments. However, she adds that even though dermatologists have a wide variety of tools available to boost collagen and counter the effects of missed sleep—microneedling, lasers, peels and topical treatments, just to name a few—there is no substitute for a good night's sleep.
Depression and Anxiety
The relationship between sleep—either not sleeping enough or not sleeping well—and mood disorders is a something of a two-way street. Many studies have shown a strong link between low mood and lack of sleep, but it is not clear which way the relationship flows. Some studies have found that short sleep duration, especially with insomnia, can lead to depression and other mental health problems. Other studies have shown that insomnia can improve when depression is treated.
Even for people who don't have depression or anxiety, a good night's sleep can make it easier to cope. "Lack of sleep can also impair your ability to deal with stress," says Dr. Rachel Paul, a sleep neurologist at Mary Washington Hospital. "Many people who think they can perform well on four or five hours of sleep may not realize it is affecting their performance and their mood during the day."
Fatigue
The weariness that comes with not getting enough sleep can also have an impact on quality of life and relationships, says Dr. Pallavi Reddy, a sleep medicine physician with Pulmonary and Medical Associates of Northern Virginia. "One of our goals with treatment is to improve quality of life," says Reddy, who adds that sometimes involves figuring out what underlying issues may be contributing to the sleep problem. Not surprisingly, Reddy notes that when patients address their sleep, they report having more energy to do the things they enjoy, which often results in better relationships. This is supported by a large body of research linking good sleep with quality of life, most recently in a study conducted last year at Florida State University: On the nights when the study participants got better sleep, they reported greater satisfaction with their spouses.
Causes of Poor Sleep
Causes of poor sleep quality: Sleep apnea, movement disorders, electronic devices in the bedroom, health conditions that impact sleep and stress.
Causes of short sleep duration: Insomnia, shift work, night-time responsibilities, too busy to sleep, electronic devices in the bedroom, health conditions that impact sleep and stress.
This Is Your Body on Sleep Deprivation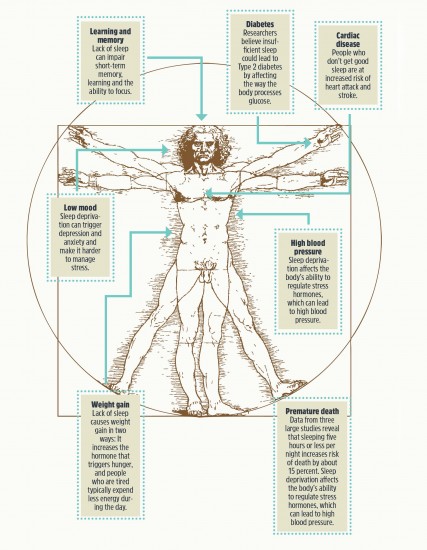 2015 National Sleep Foundation Sleep Duration Recommendations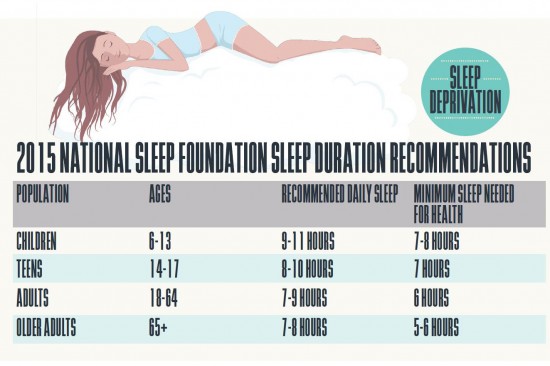 Five Tips for Better Sleep
Know when to call in the experts: For some people, home treatments are just not enough to get a good night's rest. And it's not just sleep disorders and insomnia that people should keep in mind when trying to sleep. "A lot of things can impair sleep: arthritic problems, acid reflux, asthma, heart disease, post-nasal drip, allergies," says Dr. Lawrence Stein, the director of the sleep lab at the Virginia Hospital Center. "That's why we need to look at the whole picture to address sleep disorders."
Breathe deeply: A growing body of evidence supports mindfulness-based interventions for better sleep, particularly for people with insomnia. In a 2014 study of older adults with insomnia, participants who attended a six-week meditation class had less insomnia, daytime fatigue and depression than a control group who focused solely on improving their sleep habits.
Practice sleep hygiene: Sleep hygiene is a set of practices sleep experts recommend to promote good sleep. Kate Alie, a wellness coordinator with the Virginia Department of Health, notes that even though these practices sound like common sense, many people don't realize how important they are to good sleep. They include using the bedroom only for sleeping, avoiding stimulants for four to six hours before bed and not exercising late in the day. "It may not happen overnight, but when you start adopting these healthier practices, you are going to notice the difference," Alie says. For the full list of sleep hygiene tips, visit sleepfoundation.org/sleep-tools-tips/healthy-sleep-tips.
Create a sleep-friendly environment: Keep electronic devices and work materials out of the bedroom. Because even small amounts of light can interfere with sleep, make sure to keep the room as dark as possible. Blackout shades, heavy curtains and an eye mask can make a huge difference in quality of sleep, Caster says. Consider using a white noise machine to drown out noise and keep the bedroom at a comfortably cool temperature.
Develop a sleep routine: According to Emily Caster, a clinical psychologist at Virginia Hospital Center who specializes in sleep disorders, one of the most effective sleep hygiene practices is to create a series of bedtime rituals. "Drop physical hints to yourself that it's bedtime about an hour before sleep," says Caster. For example, dim the lights, change into comfortable sleepwear and engage in a soothing activity like reading or listening to soft music. "When your body perceives that change, it gets ready for sleep." It is important to follow this routine at the same time every night, says Caster. "The pattern of habit gets you into sleep mode."