Menopause might not seem like a standard topic of conversation for the workplace, but for a handful of Fairfax County employees, it struck a nerve.
When more than a dozen workers met last winter at the Chantilly Library to discuss the hormonal changes women face midlife, Amanda Cohill, coordinator for Fairfax County government's LiveWell program, wasn't sure what to expect.
"I thought people might be sensitive. People might not want to talk about it with their co-workers, but it was a hit and a half," she says. "We had this whole group of women together, and they were able to commiserate and talk about their experiences and learn some of the science behind what the recommendations are."
The workshop was part of a monthly series of one-time classes hosted in conjunction with Virginia Hospital Center as part of the county's employee wellness program. The workshops cover a variety of topics, everything from healthy eating to controlling one's blood pressure, and they're open to the more than 20,000 employees on the county's payroll.
The government also teams up with the hospital for twice-yearly biometric screenings at larger health events that can draw hundreds of people. All kinds of tests are offered—anything from cholesterol and glucose-level checks to bone density scans. These kinds of screenings can often provide important information to workers, shedding light on personal health indicators they might not have otherwise known to check or ask a doctor about.
Corporate wellness programs are on the rise these days. A 2015 survey by the Society for Human Resource Management found that 70 percent of organizations offer general wellness programs for workers, up from 60 percent in 2011. Another 8 percent said they plan to introduce a program in the next 12 months.
"Most people spend a good chunk of their hours at work, so to provide programs at work is a great solution," says Cathy Turner, director of health promotion and senior health at Virginia Hospital Center. "We know that employers can really make a difference in the lives of their employees by creating a corporate culture that promotes healthy living, that motivates employees to improve their health and that provides the education and tools that make that possible."
Larger firms are especially likely to offer wellness programs for employees. A 2013 RAND Corporation report found that 79 percent of employees at firms with 50 or more employees had access to a wellness program. And while corporate wellness programs may be organized internally, many firms coordinate with their insurer or a local hospital to help support those efforts.
"A lot of employers enjoy having a health system as a partner," says Nicole Kloss, director of Novant Health's corporate health program. "Typically it's the human resources team that's managing the wellness program. They're responsible for so many other initiatives and programs for the company that it can be overwhelming."
Several local hospitals have worked with nearby businesses for decades. Virginia Hospital Center, located in Arlington, runs a program called HealthWorks that partners with close to 150 organizations. Inova Health System, based in Falls Church, runs a community and corporate wellness program called HealthSource, which currently works with 200 employers in the region. Meanwhile Novant Health, which has medical centers in Manassas and Haymarket along with numerous other locations in the southeast U.S., is just beginning to expand its corporate wellness program in the Northern Virginia area. It's working with about 15 businesses in the region right now, primarily focused on workers' compensation and occupational medicine, and has hundreds of corporate clients nationwide.
All three hospitals offer employers a variety of wellness options, and employers are often integral in helping design a program that fits the needs of their workers. That can include biometric screenings, flu shots, on-site health coaches, lunchtime workshops and much more.
"Our clients vary in size and in strategy in terms of how they approach employee wellness," says Sara Goode, director of Inova's HealthSource program. "Some clients have tiptoed into employee wellness with annual flu shots, while others have full-blown, multipronged strategies that include online challenges, seminars, health screenings and on-site fitness classes."
While critics warn that it can be difficult to quantify the costs and benefits of these health interventions, there's growing evidence that corporate wellness programs are indeed having an impact.
"It sort of speaks for itself that employers are still so interested," says Alison Evans Cuellar, a professor of health administration and policy at George Mason University. "If these programs were just an ephemeral thing, we would have seen a dropping off point. They're persuaded by the results."
Studies have shown that employer-sponsored wellness programs can result in $3-$6 in savings for every $1 invested, particularly after they've been up and running for at least two years. But the benefits can also add up to more than dollars-and-cents savings.
Additional research finds that wellness programs can reduce sick leave, health plan costs and workers' compensation and disability expenses by 25 percent.
"It's not just about health care costs; it's also the value that you're getting," adds Virginia Hospital Center's Turner. "We find companies that offer wellness programs to their employees have greater retention—the atmosphere and work environment are better. There's a lot of different benefits."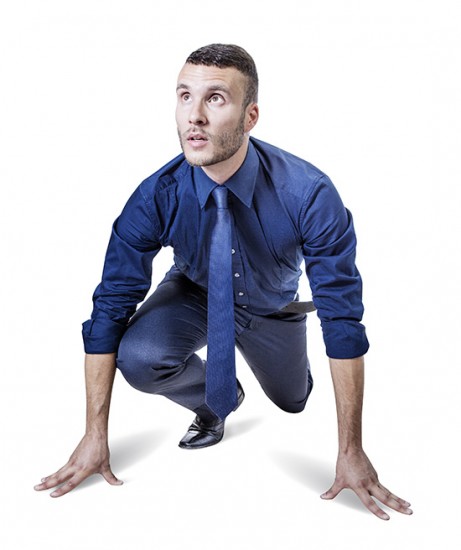 Inova, for example, has had success with offering prenatal support to workers by providing ongoing email and phone communication with a nurse.
"They'd have a relationship with the same nurse throughout their pregnancy and through postpartum," says Goode. "They could ask questions—anything from how do I stock my nursery to 'I'm experiencing cramping; what should I do about that?'"
More than a decade ago, the hospital partnered with America Online, previously a major employer in Loudoun County before being sold to Verizon last year, to establish a WellBaby program for new moms.
According to an analysis by the National Business Group, the program saved AOL nearly $800,000 in neonatal intensive care unit costs in 2005 alone. It also resulted in reduced use of high-cost pregnancy care, shorter hospital stays for both baby and mother, fewer visits to the pediatrician for illness and fewer pregnancy-related short-term disability claims. More indirectly, the company found that the program reduced employee turnover, increased the rate and duration of breastfeeding and led to fewer cases of absenteeism.
"When you're talking about something like fitness classes on-site or prenatal support, you don't necessarily think of those services as traditional corporate wellness offerings, but they directly tie to the spirit of health," Goode says. "I don't just feel good in that I'm not sick and can go to work today; I'm also feeling more balanced."
Novant, meanwhile, was able to help the local government for Forsyth County in North Carolina reduce its health care costs by $600,000 in 2013 through its wellness program. The hospital started offering yearly biometric screenings in 2008 and then brought in on-site health coaches in 2011. While average health care costs spiked from $724 to $807 per employee for a year as the coaches promoted the need for annual physicals and preventative exams, expenses then fell in 2013 to $677 per worker, a reduction of more than 16 percent.
Another Novant client, Allegacy Federal Credit Union of Winston-Salem, North Carolina, calculated that it saw a return on investment of 47 percent over four years following the launch of its wellness program in 2010. In 2014, the credit union was named one of the top 100 healthiest workplaces in the country by Healthiest Employers, a health analytics firm.
"They use that as a differentiator from other credit unions to try to recruit talent to their business. It's worked very well for them," says Novant's Kloss.
Mark Pence, general manager at the Warrenton facility for the Pepsi-Cola Bottling Company of Central Virginia, a local Pepsi bottling franchise, says he's seen a strong response since the plant partnered with Novant more than three years ago. 
The company has 112 employees at the Warrenton location, and Pence estimates that 99 people, both workers and their spouses, participated in the health screening event held in April. The majority of workers have also scheduled a visit with the on-site health coach from Novant, who was brought on last fall. Workers are able to schedule appointments with her during weekly visits.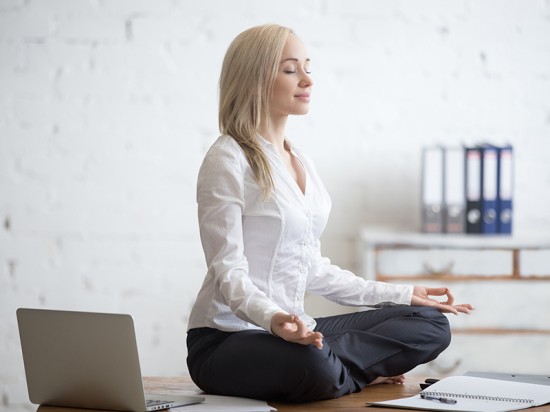 "It was pretty eye-opening to me that it provided an outlet for employees to feel comfortable, to want help. And now we're able provide a resource they can go to for it," says Pence.
The coach was even able to help one employee struggling to keep his blood pressure in check. After taking a very high reading, the coach encouraged the worker to make an appointment with his doctor the next day.
"He came back and said, 'My doctor told me I could have had a heart attack had it not been for the health coach on-site,'" Pence adds. "So that was a very positive result."
Laurie Jackson, benefits administrator at Williams & Connolly, says that the law firm's annual health screenings in its D.C. headquarters, in partnership with Virginia Hospital Center, have also helped people obtain crucial information about their own health.
"We've had several people who have, because of the results of the finger-prick screening, gone on to the doctor because something was indicated, whether it was diabetes or thyroid or something else," she says. "That first line of defense screening was able to indicate to the employee that maybe they should check that out."
She estimates that about half of the company's 600 employees now attend the annual health fair, which has been going on for the better part of a decade, as word about its impact has spread.
"Over the years, the attendance has absolutely increased, and I think it's solely due to the word-of-mouth and the results people have had from the screenings," Jackson adds.
In some cases, organizations are even able to incentivize participation in wellness programs through certain rewards or credits. Pence says, for example, that employees who participate in the health screening at Pepsi are eligible for $5 off their weekly wage deduction for medical expenses. They can earn another $5 off if a spouse who is on the medical plan also attends. Workers at Fairfax County government, meanwhile, can earn $15 in rewards for their health savings accounts for attending a workshop and $50 for getting an annual physical exam, according to Cohill.
The Affordable Care Act expanded the ability of employers to incentivize employees to join in workplace-sponsored wellness activities, allowing them to tie those incentives to certain activities or health outcomes, like weight loss, and offer discounts of up to 30 percent the cost of health coverage, or even more for quitting smoking. A 2015 report by the Kaiser Family Foundation found that 38 percent of large firms with more than 200 workers use incentives to encourage employees to participate in or complete wellness programs.
Annual benefits most often max out at less than $500 for workers at the large firms that offer incentives.
"When they have that add-on of financial incentives, you definitely see an uptick of people going into the doctor and getting their annual preventive care," says GMU's Cuellar.
At the same time, employers are also focused on finding ways to make staying healthy more fun. In Fairfax County, Cohill helps organize two outings per year around the government center's walking trails, led by county executives.
"It shows hey, everybody can do it. It doesn't matter if you're in a suit or a dress. Just throw on your sneakers and let's get active during lunchtime," she says.
The county also planned a field day event for one afternoon this past May following its annual health screening fair with Virginia Hospital Center that morning. The field day featured a variety of active endeavors like tug of war and obstacle courses to encourage people to get outside.
As Inova's Goode explains, when it comes down to it, corporate wellness is about helping firms better connect with their workers, which can take a lot of different forms.
"It's about greater recognition of employees as a whole person, rather than as just an employee ID number," she says.