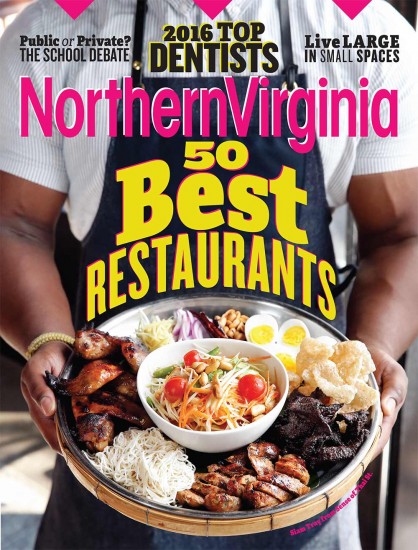 There is a cork board against my desk that I've been meaning to do something with. My little area is always in some sort of disarray, a pile of magazines, restaurant receipts, page maps for the next issue and probably a few I didn't throw out from the previous month or two. This cork board has served its purpose, for this year at least. And it needs to be cleared off.
It starts getting filled in August, as I write restaurant names on index cards. There are actually multiple boards, one for restaurants I still need to visit, which is then divided into restaurants that I need to visit again (or a third time) and restaurants I haven't yet dined at this year. Another board becomes filled with restaurants that won't make the list this year, and the last board is the winner's circle, a board tight with names, index cards overlapping as I try to fill the space with 50 restaurants worth your time. (Lest you think I'm all analog, I also keep a corresponding Google Sheets list so I can check off restaurants in real time.)
Like every year, I go through waves of progress when I think I'll have much more than 50 I'll want on a list. Then a wave of bad dinners will hit and I'll swear I'm only going to publish a top 10 list. But then it's near deadline, close to deadline, past deadline and I sit on the floor with my cork boards and my editor and we read and re-read the list and realize crap, there's only 49 and then somehow we find that 50th restaurant like we always do, moving it from one board to the next. Maybe moving another off. Another on. I'll probably eat somewhere again. Just to be sure. 
Every year the decisions slay me. Can I really kick this place off? Does the rushed service overshadow the good food? Is the new chef ready to make the list? Did this chef really just leave without a replacement? I can't let small things upset me, like how I wasn't offered bread service in the bar area of a restaurant even though I ordered an appetizer and an entree because in the big picture, that is a personal gripe, not a crime against humanity. But then again, this is a list I alone assemble. It's a list that takes a year. Every dinner, every dish, every damn edible flower, either steers toward the 50 Best Restaurants list or away from it. To the other cork board.
So now that 2016's 50 Best Restaurants issue hits newsstands tomorrow (and many subscribers already received their copies), I need to keep eating. The 2017 issue is already underway.