Virginia is the birthplace for American spirits," says Amy Ciarametaro. "We own spirits heritage here in Virginia." That is both the truth and a rallying cry.
As the executive director of the newly formed Virginia Distillers Association, it's her job to sell state legislators, the Virginia Department of Alcoholic Beverage Control and the general public that the Virginia spirits industry will both be an economic force and produce something delicious to enjoy.
With wine well-established (about 270 wineries) and beer (about 150 craft breweries) already winning regulatory challenges, like the recent law allowing breweries to open on farmland and grow ingredients on their property, the spirits industry is just starting to try to ease old-fashioned restrictions.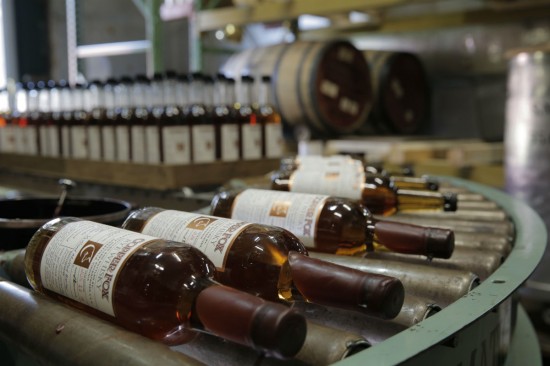 Last summer distilleries were allowed to increase the amount of ounces, from 2 to 3, they could serve to guests on-site. It's not nearly enough to let distilleries become the weekend hangouts with unlimited sales of glasses and pints that wineries and breweries have become, but it's a start.
Virginia now has 42 licensed distilleries, and by the end of this year, that number could reach 50. Though the state's reputation is still under the radar both locally and nationally, Virginia has more distilleries than the powerhouses of Kentucky and Tennessee, but their production remains higher.
Established last summer, the association is still working on member recruitment (about half of the active distilleries are members, including those pictured here) and is taking a measured approach to working with Richmond, especially because, says Ciarametaro, we're in a "budgetary deficit this year. The commonwealth isn't handing out a whole lot of money."
The goals for the next couple years are modest: Persuade ABC to offer a 15 percent discount on Virginia-made spirits during September, which Gov. Terry McAuliffe recognized last year as Virginia Spirits Month. That effort was one of the first accomplishments of the association.
The association is also pushing for remote bottle sales so distilleries, like breweres and wineries, can sell their products at festivals, fairs, farmers markets and the like.
More than anything, says Ciarametaro, "our No. 1 priority is to build relationships." And if there's one thing alcohol is known for, it's starting conversations.
*Since publication, ABC stores agreed to offer discounts during September, Virginia Spirits Month. Also, a bill allowing distilleries to sell bottles at events has passed through both houses of the General Assembly, according to a press release from the Virginia Distillers Association.