Late last year Marialy Justiniano visited eight farms in six days. It was one of the handful of trips— the most recent one to Guatemala—she takes to Central and Southern America to meet with coffee growers.
Justiniano owns Cervantes Coffee Roasters, a direct-trade roaster and coffee shop in Springfield. The mother of two and part-time Spanish teacher grew up spending time on her grandfather's sugar cane, cotton and coffee farm in Bolivia.
She knows coffee.
Once when farmers brought her beans, she picked up on something new. She asked why it tasted spicier than the last crop. The farmers laughed, impressed. They told her it was because they started planting chili peppers in between the coffee plants. Because, if you didn't know, coffee is like wine: It incorporates everything from its surrounding environment. Arabica, one of the two varieties of coffee (the other is robusta and grows best in dry, hot Africa), needs shade (and high altitude), and part of the reason coffee can taste different from different countries depends on the type of tree growing above it. Citrus trees can impart a brightness to the beans where a palm or coconut tree can bring out nutty or chocolaty notes.
Justiniano knows coffee, not only instinctually but as a certified roaster from the Specialty Coffee Association of America. Through a tour of Cervantes' warehouse, which includes a PowerPoint presentation (with pictures from the farmers and farms Cervantes does business with) and a roasting demonstration, coffee enthusiasts can learn more about the coffee process, from seed to sale.
The $50 miniclass (often booked for private groups celebrating birthdays or bachelorette parties) can last almost two hours and also includes a cup of coffee and a half-pound of beans. But as you'll learn, you might not want to take home those beans roasted during the tour: Beans need 48 hours after the roast to develop flavor. // 7644 Fullerton Road, Springfield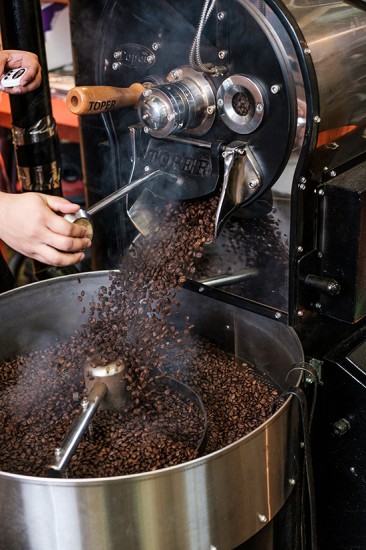 Cervantes Coffee Roasters Classes
Classes and tours are by appointment only and price varies with group size
• Espresso
• Roasting
• Cupping
• Brewing techniques: French press, pour over, Chemex, AreoPress and siphon