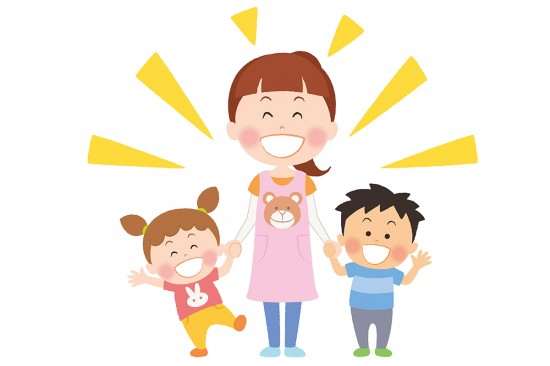 "How was it?"
"I played doctor for an hour."
In my mid-30s, as a wife and mom to a 16-month-old, I reignited my long-dormant babysitting career. 
In the adorable enclave of Del Ray, there, of course, lies a babysitting co-op.
I asked my neighbor Bridget, who has four kids, who she uses for a babysitter because dear god, my husband and I needed a meal away from our daughter. As a restaurant critic, I go out to eat a lot, but with a baby, it is certainly not a relaxing evening. For one, I'm working, so I'm thinking about the food and service and taking notes, and two, there's a baby present. She's a great eater; she loves basically everything we put in front of her from fishcakes at a hot pot restaurant to fairly spicy curries at Indian restaurants to seaweed in miso soup. She even tries to use chopsticks, using one hand to hold the chopsticks and her other hand to place a noodle over the sticks and then tries to shove it in her mouth. Noodle was also one of her first words. This is all to say it's a little distracting for her to be at dinner. We needed a night for the two of us, and with no family in the area, we needed to find someone to sit. 
A few months later, Bridget invited my family to attend a meeting at the neighborhood park to learn more about the co-op and introduce ourselves to members. 
My mom and dad happened to be in town. My husband and dad golfed, and my mom, my daughter and I walked the two minutes from my house to the park. Without a spare diaper. 
I learned about some of the rules—there is a six-page document of bylaws that I would need to read before the first sit—and chatted with members, some of whom haven't paid for a babysitter in a decade and were on their the last years of being co-op members.
The logistics are pretty simple: Family A sits for Family B's child/children for three hours. Family A earns three hours in their sit bank. Family A contacts the secretary (this duty rotates monthly) asking for a three-hour sit next Friday. Family C agrees. Three hours are deducted from Family A's bank, and Family C gains three hours, etc. 
Back to the meeting. My daughter dirtied her diaper, but I couldn't leave. These were tryouts. I had to meet everyone and act like a capable human/parent/potential babysitter, and here I am apologizing about the smell radiating from my baby as I shake hands.
I didn't hear from the co-op for a few weeks as I waited to see if they would accept our family. Tryouts are held only three times a year.
"They're going to think I'm a horrible parent and not to be trusted with their kids because I forgot a diaper and our baby sat in her shit. We're not getting in." This is what I said to my husband. For weeks.
But then the welcome email came. I guess we've all forgotten a diaper before. 
And so, during the holiday party fest that is December, I babysat for a 5-year-old girl in my neighborhood. I arrived exactly on time, and suddenly I was 14 and putting on this smile and voice that I didn't recognize. I was nervous and polite. 
Though I have my own baby, I forgot what a 5-year-old is like. How do I put her to bed? Brush teeth, one book, probably two, lights out. Okay, check. I can do that.
Her parents leave and instead of bed right away, we play doctor for an hour. 
She tells me what to say. "I can only come in on Fridays, when I have off of work."
"OK," I say, in my voice.
"Please schedule with my secretary for Friday," I say in my doctor voice. "We need to get you into surgery for that leg right away."
And then it's teeth-brushing and mouth-washing, and then I turn around and she's in her room and her toe is bleeding.
"Did that just happen?" I say in utter panic because OMG BLOOD AND I DON'T WANT TO TAKE THIS GIRL TO THE ER. She shows me where the Band-Aids are, and it's over in 90 seconds. 
It's one book, then two. We start a third, and five pages in, she doesn't want this book; she wants another. Repeat.
I am a babysitter, so I let her stalling tactics escalate into a frenzy: new pajamas, where are my pajamas, I want these pajamas. I want this blanket, not this blanket. Hold on. This blanket. 
She's asleep finally, and back downstairs, instead of homework, I work on writing a restaurant review. I paint my nails, like old times. 
Her mom comes home an hour early. We make small talk and I drive myself home. 
"How'd it go?" asks my husband.
"I played doctor for an hour."