Photos and captions by Cameron Davidson
Text by Laura Fox
Alexandria aerial photographer Cameron Davidson documents the Chesapeake Bay by connecting creeks, rivers and humankind. Chesapeake, Davidson's 2011 book, captures the Chesapeake beginning in Cooperstown, New York, and following it to the Eastern Shore. Here he talks us through some of his pictures.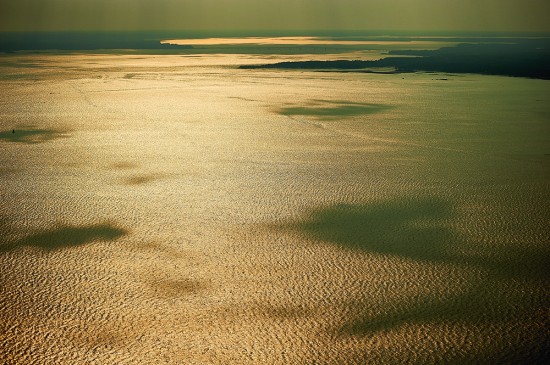 1. The Chesapeake Bay looks west toward the mouth of the York River, 2009
Davidson captures the vastness of the bay at one of its widest points. "I've flown over every major part of the watershed, and population growth is the biggest change I've seen."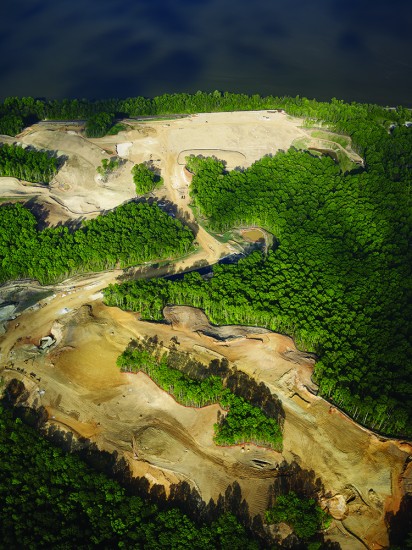 2. Construction beginning on a new housing development along the Potomac River in Fairfax County, 2007
Davidson worries about overdevelopment near the water's edge. "You can see how close the building will be to the water."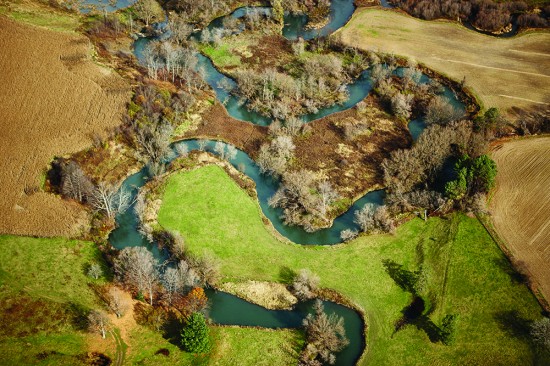 3. Blackwater River flows into Fishing Creek from the Blackwater National Wildlife Refuge, 2005
"This is a stunningly beautiful marsh with a river running through it teeming with wildlife."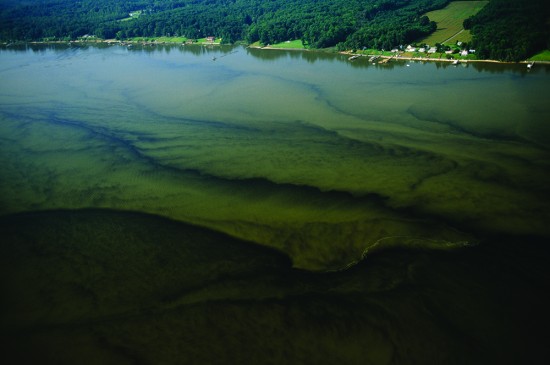 4. Red Tide–The Rappahannock River near Tappahannock, 2003
Davidson wasn't aware there was a toxic red tide where he was shooting. "It was the middle of the day, and the sun penetrated into it. It's a perfect storm when it happens."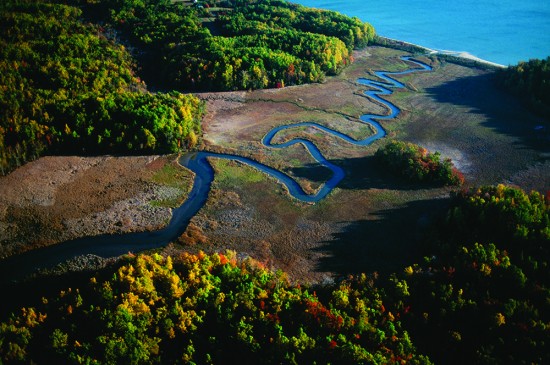 5. Thomas Branch and Grover Creek merge before entering the bay at Calvert Cliffs State Park in Maryland, 2007
"This watershed appears healthy. There is no erosion. It just meanders all the way down into the bay by the beach."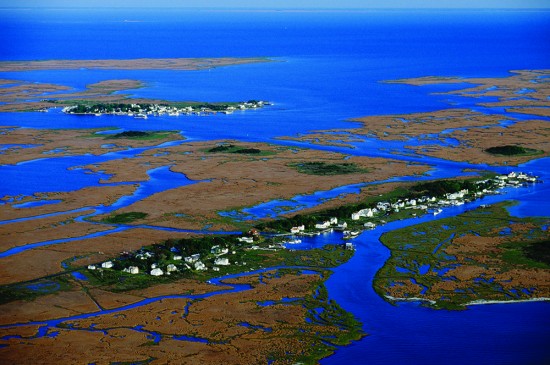 6. Smith Island as seen from 3,500 feet, 2003
"If you were going to have an area of the bay that is ground zero for climate change, it is Smith and Tangier Islands. There used to be a British fort on Tangier Island from the War of 1812. It's now underwater."
7. A tributary of Linville Creek meets livestock on a farm in Broadway, Virginia, before flowing into the Shenandoah River, 2004
"There are thousands of cows standing in streams that run into the Chesapeake Bay." The result is pollution.
8. The Susquehanna River near Cooperstown, New York, 2009
"Think about the Chesapeake. It's made up of creeks and rivers. The bay is all the land that drains into it."