Mother's Day Brunch & Tea Room Guide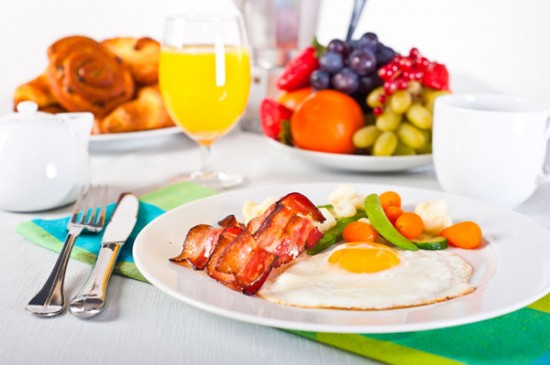 Brunch/Dinner:
Alexandria
Bastille
May 12, 11:30 a.m.–8 p.m. Savor a French-inspired, three-course prix fixe meal to celebrate the Mom in your life. / 1201 N. Royal St., Alexandria; $59.
Bilbo Baggins
May 12. Celebrate Mother's Day all day long at Bilbo's; enjoy brunch, dinner and worldly wines, fine craft beers and tasty cocktails. /  208 Queen St., Alexandria.
Grille at the Morrison House
May 12, 10 a.m.–3 p.m. This three-course prix-fixe menu includes a wide range of fruity-delicious selections: strawberry rhubarb beignets, apple jack pancakes with Virginia syrup and apricot pudding cake—all made by Morrison House's Executive Chef Brian McPherson./ 116 S. Alfred St., Alexandria; $45 per adult, $20 per child.
Jackson 20
May 12. Join Old Town's American restaurant for Mother's Day brunch buffet in the beautiful Paris ballroom- or an a la carte brunch. / 480 King St., Alexandria.
Le Bergerie
May 12, 11 a.m.–2:30 p.m., 5 p.m.–9 p.m. 
Eat your way through a French, three-course lunch and dinner with a strolling violinist serenading your every bite. / 218 N. Lee St., Alexandria; $459-$75.
La Tasca
May 12. Get tapas for your mamas! Enjoy three tapas and dessert from La Tasca "Tapas for Mamas" menu. Moms receive a complimentary flower. Regular menu also available. / 2900 Wilson Blvd., Arlington. 607 King St., Alexandria; $25+.
Trademark Drink + Eat
May 12, 11 a.m. -2 p.m. Make this Mother's Day extra special with Trademark's brunch or prix-fixe dinner. Brunch options include crab & spring vegetable risotto or an omelet and parfait .  Trademark's three-course prix-fixe dinner includes seared scallops, sautéed leek and sweet corn with bacon candy nuggets and chive oil, seared rack of lamb with a celery root puree and asparagus minted pea drizzle. / 2080 Jamieson Ave., Alexandria; $30-$42 per person. Arlington County
Café Italia
May 12, 11 a.m.-3:30 p.m.
 Let Café Italia's live Broadway opera music serenade you as you relish a Mother's Day special, three-course menu and wine. / 519 S. 23rd St., Arlington.
Cinnabar
May 12. Join Cinnabar at the Hyatt in Crystal City for Mother's Day brunch at the newly renovated restaurant. Enjoy some delicious locally sourced, seasonal food. / 2799 Jefferson David Highway, Arlington; $32.
Fyve May 12, 11 a.m.-3 p.m. Enjoy an elegant brunch prepared by The Ritz-Carlton Pentagon City's restaurant Fyve's culinary team featuring the fresh flavors of spring. The Ballroom will be filled with beautiful flowers and live music…tell Mom she is the belle at the ball this Mother's Day! / 1250 S. Hayes St., Arlington.
The Front Page

May 12, 10 a.m.– 3 p.m. Front Page's all-you-can-eat brunch buffet will feature a spread of breakfast and lunch favorites. Eat all you can of this Mother's Day spread for your buck. / 4201 Wilson Blvd., Arlington; $25.99 per adult, $12.99 per child.
Screwtop Wine Bar

May 12, 10 a.m. 
With great food, great wines and fabulous mimosas, celebrate your mom in style. Create custom wine gift baskets or select from gift cards and wine classes. Reservations required for parties of five or more. / 1025 N. Fillmore St., Arlington. Falls Church
2941
May 12, 11 a.m.–8 p.m. Chef Bertrand Chemel will be offering a three-course prix-fixe menu in the revamped dining room featuring dishes such as Burrata di Puglia (grilled country bread, arbequina olive oil and arugula) and Meyer lemon tart soufflé coconut jam with cardamom ice cream. Vegetarian options available, reservations recommended. / 2941 Fairview Park Drive, Falls Church; $65 per adult, $20 per child.
Celebrity Delly
May 12, 9 a.m.-4 p.m. If you're looking for a low key atmosphere, Celebrity Delly is the place. Moms get a free mimosa and as the Delly says, "she [will] look at you a think, 'My child not only is a genius…but he/she has amazing taste in food!'" Pretty convincing, huh? / 7263-A  Arlington Blvd., Falls Church. Fairfax County
Assaggi Osteria
May 12, all day. 
Along with the regular menu of house favorites, Assaggi Osteria will be featuring dishes crafted for Mother's Day such as risotto with wild ramps and rock shrimp, sea scallops with spring pea and chanterelle mushroom ragu and duck breast with a cherry sauce. / 6641 Old Dominion Drive, McLean.
Boxwoods at The Mason Inn
May 12, 11 a.m.–3 p.m. Explore a bountiful buffet, a carving station, the main fare, breakfast dishes and a chef's dessert table on Mother's Day! / 4352 Mason Pond Drive, Fairfax; $39.95 per adult, $18.95 child.
BRX American Bistro
May 12, 11 a.m.–2 p.m. and 4 p.m.–6 p.m. 
BRX offers a lunch and dinner buffet for the whole family with American favorites including: smoked salmon, breakfast classics, saffron rice, a carving station, balsamic chicken and salmon in a Chesapeake champagne sauce. / 1025-I Seneca Road, Great Falls; $32.95 per adult, $14.95 per child.
Café Taj
May 12, 5 p.m. 
Spice up this Mother's Day with delicacies filled with Indian spices. Join Café Taj for a special Mother's Day dinner menu. / 1379 Beverly Road, McLean.
Cafe Renaissance
May 12, 11 a.m.-9 p.m. Join Vienna's French restaurant for Mother's Day for a four-course meal for breakfast, lunch and dinner. / 63 Glyndon St., Vienna; $70.
Chima Brazilian Steakhouse
May 12. If a big fat Brazilian steak sounds like a good time, Chima has you covered. Chima will be open for lunch and dinner to celebrate Mother's Day. Reserve your table today, and keep in mind, coupons will be accepted on May 12. / 8010 Towers Crescent Drive, Vienna.
Chef Geoff's
May 12, 10 a.m.-3 p.m. Join Chef Geoff at Chef Geoff's in Tysons for mimosas, eggs, and good times! Mother's Day brunch will last until 3 p.m. / 8045 Leesburg Pike, Vienna.
El Manantial
May 12. What is better than celebrating the Mom in your life? Watching her face when she gets a free dessert (with the minimum purchase of one appetizers & main course). / 12050 N. Shore Drive, Reston.
Fleming's Prime Steakhouse & Wine Bar
May 12, 11:30 a.m.–3 p.m. Celebrate Mother's Day with a prix-fixe brunch at Fleming's Prime Steakhouse and Wine Bar. Upon dining, Mother's will receive a great meal and a complimentary $25 dining card to enjoy on a future occasion. A children's prix-fixe menu is also available. / 1960 Chain Bridge Road, McLean; $34.95.
Härth at the Hilton, Mclean-Tysons Corner
May 12, 11:30 a.m.–2 p.m.
 Enjoy Mother's Day a la carte-style with wonderful brunch specialties crafted by Härth's Chef Tom. Breakfast and dinner seatings also available. / 7920 Jones Branch Drive, McLean.
J. Gilbert's
May 12, 9 a.m.-2 p.m., 4 p.m.-9 p.m. Got wood fired steaks and seafood on the brain? Go to J. Gilbert's and cave in to your cravings and celebrate Mom at the same time. J. Gilbert's will be hosting a Mother's Day brunch buffet from 9 a.m.-2 p.m.. A Mother's Day prix-fixe dinner will be served from 4 p.m.-9 p.m. / 6930 Old Dominion Drive, McLean; $14-$38.
Lebanese Taverna
May 12, 11 a.m.-4 p.m. Lebanese Taverna will be offering an unlimited mezza brunch and a pastry table from 11 a.m.-4 p.m.. Come in and get a complimentary "MOM"osa (that is, if you are a mom) and an a la carte menu available for dinner. / 1840 International Drive, McLean; $35 per adult, $12.95 per child.
Maplewood Grill 
May 12, 10:30 a.m.–2:30 p.m.
 Start your Mother's Day with Maplewood Grill's make-your-own Bloody Mary bar. Select from their brunch menu with great daily specials. Dinner from 5 p.m. to 9 p.m. is also available. / 132 Branch Road SE, Vienna.
Palm Restaurant
May 12, noon–8 p.m.
 Mother's Day dinner at the Palm will feature dishes such as calamari fritti, crab cakes, New York Strip Steak and a bag of warm doughnuts. All moms will also leave with a $25 bonus card toward her next Palm visit. / 1750 Tysons Blvd., McLean; 703-917-0200.
Trummer's On Main
May 12, 11 a.m. –7 p.m. Trummer's new chef, Austin Fausett has created a menu for Mother's day with spring flavors, like chilled minted pea soup with fennel and stravecchio cheese, seared Chesapeake Bay rockfish with an asparagus risotto, local morel mushrooms and parmesan froth and pan roasted muscovy duck breast, farro, vidalia onion puree, and sour cherries. Make your reservation today. / 7134 Main St., Clifton; $66 per person.
Vinifera Wine Bar & Bistro
May 12, 10:30 a.m. –2 p.m. 
Pamper your mom with this three-course, prix fixe menu featuring brunch favorites and sweet delights. Weather permitting, Vinifera will open its 70-seat outdoor garden patio for diners to enjoy the holiday al fresco. Reservations required. / 11750 Sunrise Valley Drive, Reston; $49 per adult, $25 per child.
Wildfire
May 12, 9:30 a.m. –2 p.m.
 Wildfire presents a special brunch menu to celebrate Mother's Day featuring skillet roasted prime rib has, cured salmon, cinnamon toast crunch French toast, lump crab cakes benedict and other brunch favorites. Reservations recommended. / Tysons Galleria, 3rd Floor, Mclean. Fauquier County
McMahon's Irish Pub & Restaurant
May 12, 10 a.m.
 MacMahon's has an Irish twist on a Mother's Day brunch buffet featuring scrambled eggs, prime rib, smoked ham, chicken breast, home fries, salads and an assortment of desserts. / 380 Broadview Ave., Warrenton.
The Manor House Restaurant
May 12. 
Enjoy a three-course brunch menu featuring contemporary American cuisine in this elegant restaurant with stonewalls and windows overlooking the terraced lawn. Mother's Day dinner also available. . / 9245 Rogues Road, Warrenton. Loudoun County
Bluemont Vineyard
May 12, 11 a.m. seating & 2 p.m. seating. This four-course, farm-fresh meal will be enjoyed inside the gorgeous mountaintop stables of Bluemont Vineyard. Reservations include admission to the farm before or after your meal. / 18755 Foggy Bottom Road, Bluemont; $69 per adult, $35 per child.
The Goodstone Inn & Estate Restaurant
May 12. Bring Mom to Goodstone for exquisite French Country cuisine in Middleburg's farm-to-table restaurant. Moms will enjoy the estate gardens in full bloom and receive a rose to add to the bouquets of flowers  all of the good husbands and children get for their her. / 36205 Snake Hill Road, Middleburg.
Hunter's Head Tavern
May 12, 10 a.m.-6 p.m. Head west to Ayshire Farm in Upperville for Mother's Day buffets all day. Meal selection will include a variety of entrees and sides featuring local and organic food including vegetarian options. / 9048 John S. Mosby Highway, Upperville.
Magnolias at the Mill
May 12, 10 a.m.–3 p.m. and 4 p.m.–8 p.m. Spoil your mom with a brunch or dinner buffet spread of favorites including: 24-hour prime rib roast, tortellini pasta salad, assorted salads, baked salmon, smoked salmon and herb-crusted Dijon chicken. / 198 N. 21st St., Purcellville; $42 per adult, $20 per child.
Not Your Average Joes
May 12. 
Chefs at this creative establishment are creating a Not-Your-Average Mother's Day menu for your family to enjoy. Reservations recommended. / 19307 Promenade Drive, Leesburg.
On the Potomac at Lansdowne Resort
May 12, 11 a.m.–2 p.m. A luxury resort offering an extravagant Mother's Day brunch spread great for the family. Reservations required. / 44050 Woodridge Parkway, Leesburg; $75 per adult, $25 per child.
The Restaurant at Patowmack Farm
May 12, 11 a.m.–2 p.m. and 4 p.m.–6 p.m. A farm to table restaurant offering a brunch and dinner seating. Adults have the option of a prix-fixe menu or picking dishes a la carte. A children's a la Carte menu will also be available. Reservations required. /42461 Lovettsville Road, Lovettsville; $64. Prince William County
Carmello's
May 12, 11 a.m.  Carmello's will be open before noon  and will offer its dinner menu all day long. Call now for more details or a reservation! / 9108 Center St., Manassas.
Monza
May 12, 11 a.m. Breakfast buffet? Check. Kids eat for free? Check. Open patio? Check. Successful Mother's Day? Double check! Monza won't be taking reservation: first come, first serve, so plan accordingly. / 9405 Battle St., Manassas. Tea Rooms:
Aylesbury Tea Room
May 12, noon–4 p.m.
A special Saturday tea celebration to start the Mother's Day weekend early offering: traditional English Tea served with homemade scones, clotted cream, strawberry preserves, fresh fruit and an assortment of savory finger sandwiches. / 212 Loudoun St., Leesburg.
Carlyle House
May 12, 2 p.m. Treat your mom to an elegant afternoon of tea in this historic setting with the option of relaxing in their beautiful garden and enjoying live harp music. Experience personalized tableside service with a menu of: finger sandwiches, scones with orange marmalade, banana or lemon tea bread, petit fours, cheesecake with strawberries and shortbread tea cookies. Reservations required. / 121 N. Fairfax St., Alexandria; $27.
Entyse Lounge at The Ritz-Carlton, Tysons Corner
May 11 and May 12, noon–4 p.m. 
This tearoom, nestled in a local hotel, takes on the timeless tradition of afternoon tea. Included in the tea spread are: tea sandwiches, fresh fruit, scones and an extravagant display of sweets featuring gourmet mini-cupcakes by Executive Pastry Chef Frederick Barasse and The Pastry Shop. Reservations recommended. / 1700 Tysons Blvd., McLean.
Green Springs Gardens
May 12, 1 p.m.–4 p.m. 
Brush up on teatime fact, history, traditions and etiquette as you drink and eat your way through a "proper" tea party. English tea and scones with clotted cream—attend to find out what this really is—will be served. Reservations recommended. 4603 Green Spring Road, Lincolnia; $27.
The British Pantry 
May 12, 11 a.m. and 1:30 p.m. Take advantage of one of two fabulous tea seatings: Brunch Tea or Afternoon Tea. Each will feature: an array of hot dishes, mini tea sandwiches, scones with double devon cream and strawberry jam, a variety of cakes and meringue nests filled with fresh cream and seasonal fruits. Reservations recommended. /41153 John Mosby Highway, Aldie; $35.
Crest Hill Antiques & Tea Room
May 1 – 31. This antique shop also has a welcoming tea room fully furnished by items around the store.  Treat mom to an elegant luncheon, a free gift, a fresh long stem rose and 15% off anything in the store anytime through the month of May. Reservations are required. / 4303 Fauquier Ave., The Plains; $25 (April 2012)
Trending in NoVA
Subscribe & Save
From restaurants and shopping, to local events and activities, our monthly magazine is a must-read for anyone living or working in NoVA.
Subscribe