For more than 15 years, designer, remodeler and builder Francisca Alonso has worked with Northern Virginia families on their dream homes through her company, AV Architects and Builders based in Great Falls. After seeing the desires most commonly sought after and the growing demographic of empty nesters, she is offering her expertise to a larger audience with her recently released book, Nesting for Empty Nesters: The Vacation Style Living Approach to Aging in Place. 
What circumstances brought you to writing Nesting for Empty Nesters? 
Lately, so many people we know have expressed frustration about not knowing what to do with their home once the kids go off to college. They say things like, "We don't want to move, but our house is too big for us now," and "We don't want to downsize into a condo or townhouse, but people are telling us that that is what we need to do," and "My friend lives in a five-level townhouse and hates it because all you do is go up and down the stairs," or "We don't want to leave the area, but there are no new homes all on one level in this area to choose from."
That's when we realized that as architect-builders who specialize in custom homes, it's our responsibility to address the needs of this rapid-growing baby-boomer generation as they reach retirement age and want to reinvent their homes. We know that by 2030, 1 in 5 U.S. citizens will be elderly, so building the right homes for this demographic is crucial and has become a fundamental part of our business in Northern Virginia.
What are you hoping this book will do not only for the audience it is targeted toward, empty nesters, but also for the larger homeowner audience?
I would like [the book] to create awareness that your home can and should evolve with you and highlight the potential of smart design to allow your home do just that. This book isn't just for empty nesters; it can also be useful for people with disabilities or families who are considering multigenerational living by having an aging family member or members come to live with them. The reality is that the book speaks about a lifestyle that can be applied to anyone looking for a home for life. Our overarching principle of Vacation Style Living applies to everyone who wants their home to be a comfortable, stylish retreat that is designed around the needs of their family.
Explain the differences between universal design, adaptable design and Vacation Style Living.
All these terms are related, but the biggest difference between them is need, timing and lifestyle.
Universal design—the design of homes to be safer, easier to use, more comfortable and more usable by most people—may be necessary for you or a loved one right now, and your home can be upgraded immediately to make it more universally usable. Adaptable design is the approach of building or remodeling a home to adapt to the needs of the homeowners over time by anticipating and preparing for future upgrades. This allows homeowners to easily phase in upgrades as needed and as budgets permit. Vacation Style Living is our signature approach to home design that not only improves your quality of life by turning your home into the oasis you deserve, but it can also increase the value of your home and allow you to stay at home and out of assisted living longer.
Unfortunately, people associate universal design with oversized grab bars, unsightly ramps and a facility-like environment. With today's great advancements in material options and our approach to design, we can create the same functionality without sacrificing aesthetics, comfort and style. Our Vacation Style Living approach to aging in place is all about planning well so that you can maintain your lifestyle in your home in retirement and beyond.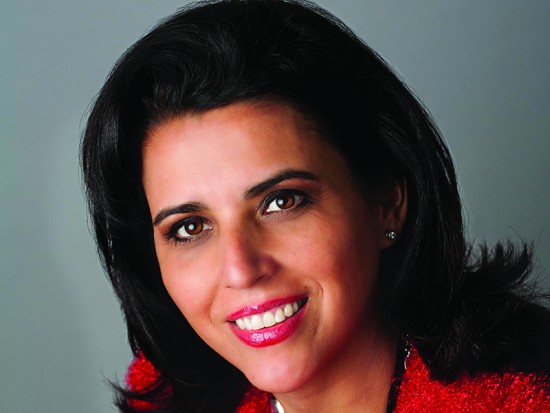 For the Northern Virginia area, what specific trends within these three design styles are you seeing really take hold with empty nesters?
Northern Virginia has a unique community of baby boomers; they are intelligent, accomplished and active. They want to retire in style, in their own homes, on their terms, as long as they want, and they want those homes to meet the needs of this new phase of life. They approach retirement as an adventure, and they want their homes to help them stay active and independent for decades to come. As they approach retirement, we see three major trends. Northern Virginia baby boomers want to embrace main-level living and create an open environment that is easy to manage and maintain and is welcoming to friends and family. Many will pursue second or third careers in retirement, so we find more and more clients asking for his and hers offices and hobby spaces. And lastly we are seeing homeowners align their priorities with their floorplans: eat-in chef's kitchens, comfortable entertainment spaces that flow easily to beautiful outdoor spaces and second levels transformed into beautiful guest suites for visiting children, grandchildren and friends.
When it comes to the design of a home, what tips can you give those who are looking at remodeling their current home?
Remodeling budgets are best spent on the main level. The most important thing to do is to keep most of your livable area on the main level; having the master suite and laundry room on the main floor is key. These add tremendous value to your home, as do main floor kitchen and bath remodels that not only make your home beautiful but also easy for guests to gather in. It would also be very important to have a full-size garage with minimal steps to avoid dealing with inclement weather when entering your home. Additionally, we like to pay special attention to creating outdoor areas that are an extension of the interior spaces with a covered area so people can enjoy spending time outside without getting wet or being in full sun. One very important tip to consider is master planning your project and building with high-quality materials that will minimize maintenance and remodeling in the future, especially for expensive items to replace like windows and exterior cladding.
When you think about your own home that you will eventually retire in, what key components will you incorporate?
Like most Northern Virginia homeowners, I want a home that serves my family's needs now as well as my needs for the next 30 years or more. We know maintenance and energy efficiency are key to creating a comfortable home for life. We will ensure the whole house is fully automated so that we can monitor the home remotely for peace of mind. Additionally, we will have plenty of guest suites on the second floor so our four children can visit and stay with us with their families. Lastly, we will make sure that the landscape plan is simple and easy to maintain, as most of us want to enjoy our outdoor spaces without being burdened by endless yard work.