By Anjelica Michael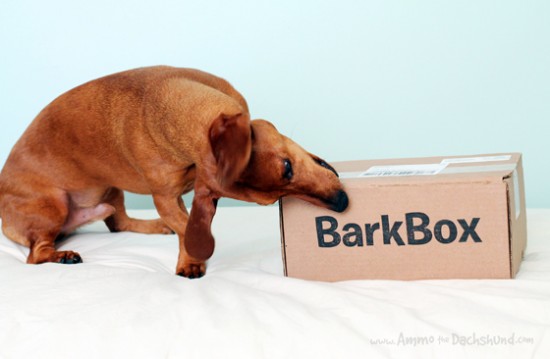 Do you want to do something special for your dog, but don't have time to make a trip to the pet store? BarkBox may be for you. For as low as $19 per month, your furry friend can get a custom box full of new toys, snacks and products. The boxes are catered to the size of your dog and can be bought in a variety of plans. We talked to Barkbox's communications director Chris O'Brien to get some more information about this service. 
Describe what you aim to do with BarkBox in one sentence.
BarkBox wants to make all dogs happy and healthy. 
What prompted the start of BarkBox?
BarkBox was founded by Matt Meeker. He loved spoiling his dog Hugo, a 130-pound Great Dane, but found it really challenging to find great toys and treats for him in New York City Pet stores. He decided to build a business that solved that problem. 
What is the process of choosing what goes in each box?
Each months BarkBox is lovingly curated by a team of toy and treat scouts that scour the county to find only the most unique toys and healthiest treats. 
What would be in a typical BarkBox?
Each monthly box includes 4 – 6 homemade, all-natural treats and high-quality, unique toys. All our treats are made in the USA or Canada and for the most part these are things you can't find at the typical big-box pet store. 
We've seen a lot of your ads on Facebook; do you feel like social media has helped your business? 
Everyone loves to take pics of their dog Every month we're inundated with tens of thousands of pics of our 'pupscribers' enjoying their BarkBoxes. Facebook and Instagram have been great places to share these pics. 
Tell us about your BarkBox app. What features does it have?
The BarkBox app is the best place for dog parents to reorder items from their favorite BarkBox. The app also gives you a sneak peak at upcoming boxes, but we always ask that the dog parents do not share this info with their pups. 
To learn more about BarkBox, visit their website BarkBox.com
To see all their pupstomers, check out their Instagram page Here