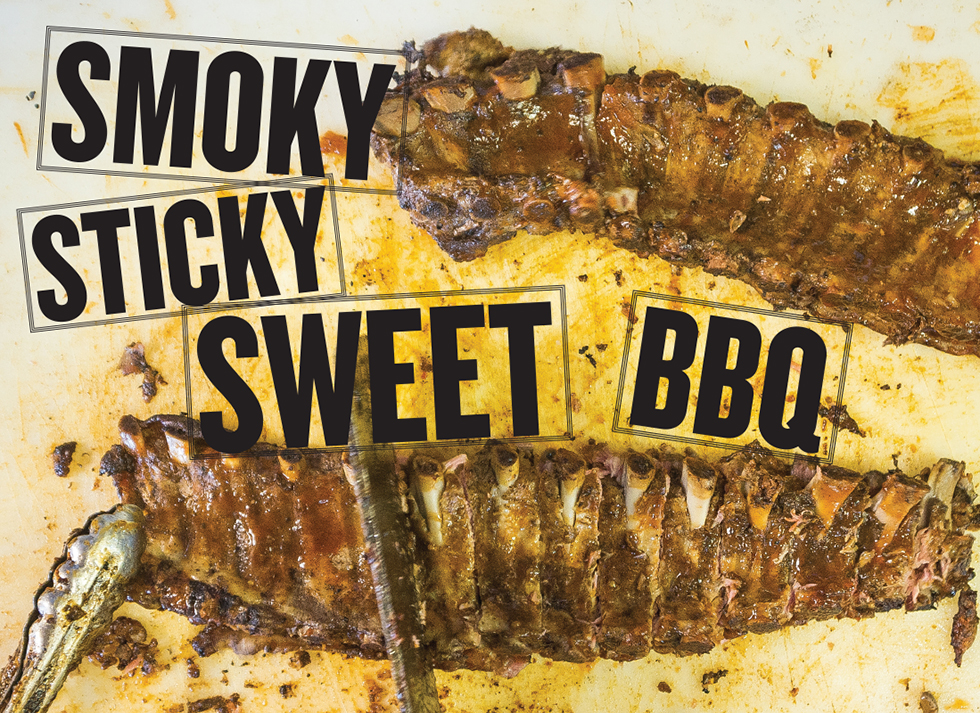 I grew up in a part of the country where barbecue was synonymous with grilling. Barbecue meant hamburgers and hot dogs, not pork pulled off the smoker.
I didn't try pulled pork until I was old enough to pay my own rent. I couldn't get past the soft, unfamiliar texture and declared to my North Carolina-raised husband (then boyfriend): I was not a barbecue person.
He married me anyway, and it wasn't until years later, at his cousin's wedding weekend in Memphis, that I learned of the crust-enhanced, silky glory of ribs. Immediately, I reconsidered my barbecue stance. I've since embraced the smoky allure of burnt ends and the tenderness of truly great brisket.
For this issue, we trekked around the region, tracking down when roadside stands open (some weekends, some who knows), when food trucks hit certain towns (update your Twitter account!) or, sadly, when storefronts closed (R.I.P. Jimbo's Texas BBQ).
We battled against websites with no information, calling numbers with no one picking up, or, worse, when someone said they moved their barbecue shop to Texas (true story).
In total, we tried smoked meat at almost 50 places—from a gas station to a livestock auction—with some of those visited by multiple barbecue hunters.
Is Virginia known for its barbecue? Maybe not, but we did find pitmasters with fascinating life stories and some pretty tasty pulled pork, ribs, brisket and even more impressive dishes and sides.
So enjoy some meat from the smoker. It's summer. -SG
EDITOR | STEFANIE GANS
WRITERS | NICOLE BAYNE, CORBO ENG, JODY FELLOWS, ANN HSU KAUFMAN, AMY MCKEEVER & WARREN ROJAS
PHOTOGRAPHERS | ANN HSU KAUFMAN, REY LOPEZ, AARON SPICER & JONATHAN TIMMES
What is Virginia Barbecue?
Taste Test
TALES FROM THE PIT
The Where-Tos and How-Tos of NoVA Barbecue
(July 2015)