By Dana DiSante, Danielle Kent, Lynn Norusis and Tonya Stewart
Eighteen locally made fashion, style and beauty gifts for everyone on your list and the stories behind the artisans who make them:
Bettle House
Alexandria
Established:  2013
Where to buy:  Fiberworks  and Potomac Fiber Arts Gallery (Torpedo Factory Art Center), website
Products: Garments, scarves and baskets
After earning a Ph.D. in textile studies from the University of Wisconsin-Madison, Heasoon Arzberger Rhee dedicated her skills to creating garments, scarves and baskets woven from silk. The pattern is a reflection of the characteristics necessary for the design's structure. The materials are lightweight and comfortable, so Rhee's creations are distinguishable accessories in any wardrobe. –DD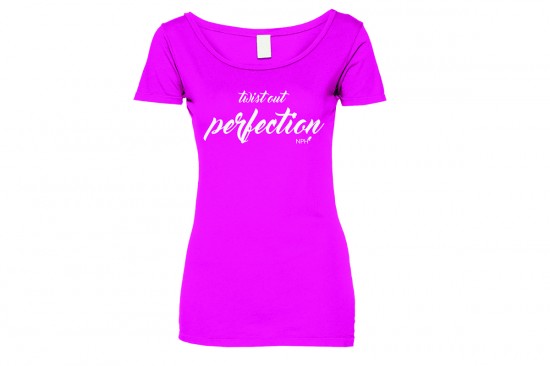 Natural Power of HER 
Richmond
Established:  2015
Where to buy:  Amazon, website
Products:  Natural hair care products
The Natural Power of HER is about empowering women to love their authentic selves. The brand encourages women to embrace their natural hair and provides the tools necessary to increase confidence. The products help support the natural appearance of hair with styling products, shampoos and innovative tutorials for hair care. –DD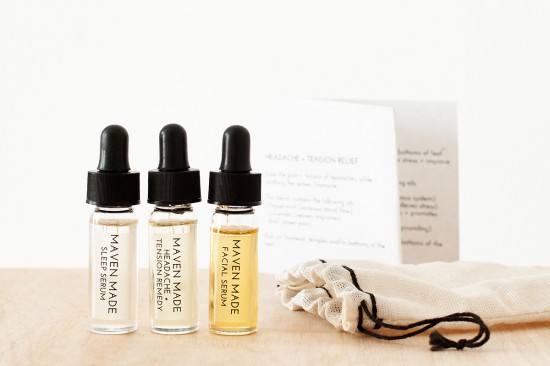 Maven Made
Richmond
Established:  2014
Where to buy:  Main Street Barber & Mercantile (Richmond), Om On Yoga (Richmond), Orange Richmond (Richmond), Purify RVA (Richmond), Rosewood Clothing Co. (Richmond), Samla (Norfolk), Shields Market (Richmond), Shockoe Slip Yoga (Richmond), Union Market (Richmond), website
Products:  Beauty products, beard oils, yoga mat cleansers and room and linen sprays
Maven Made was inspired by  Bethany Frazier's personal dermatology dilemma. After searching the skin care aisles for a solution, Frazier took it into her own hands—literally. The all-natural and affordable products are thoughtfully crafted to offer sensible skin care remedies that combine beneficial ingredients needed for healthy living without the harmful chemicals found in other brands.  –DD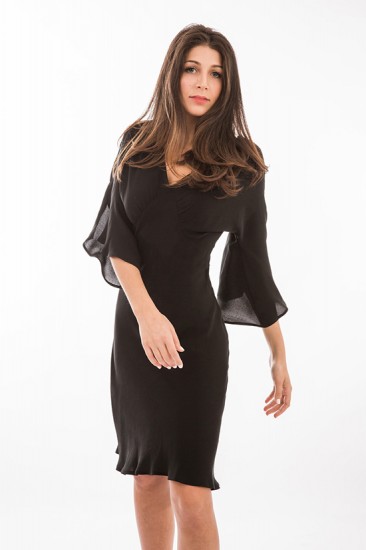 TSALT
Alexandria
Established:  2015
Where to buy:  In-store, website
Products:  Custom-made clothing
TSALT is a boutique founded for fashion-forward professionals who want clothing to fit their style. For shoppers who struggle to find something off the rack at department stores, TSALT curates a special clothing line of pieces that are tailor-made to meet customers' demands. In addition to the in-house designs, the retail location is equipped with personal tailoring in the same building to help shoppers find the perfect fit. –DD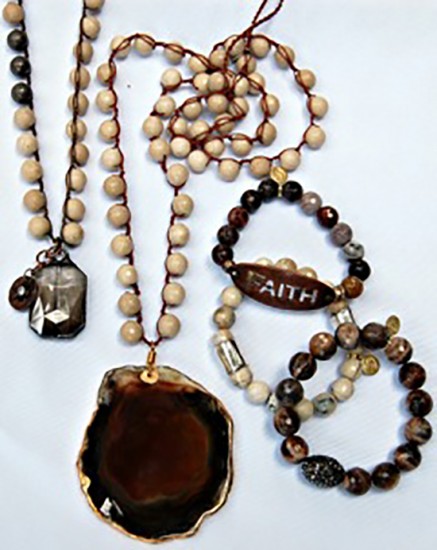 Love & Merry
Centreville
Established: 2014
Where to buy: Belle Jar (Clifton), Cooley Gallery (Leesburg), Scout and Molly's (Mosaic), Zazu (Ashburn), website
Products: Jewelry (stretch bracelets with stone and precious metals, leather wrap bracelets that can serve as necklaces as well)
Interested in fashion from a very young age, Debbie Love wanted to inspire women with her jewelry and make them feel confident. She started off by giving jewelry to hundreds of women with inspirational notes attached to make them feel nice, then she founded and grew her company. The brand was recently featured as a pop-up jewelry shop at New York Fashion Week with the proceeds from sales going to support the Paralympics in Brazil. She recently met and collaborated with Merry Bradford to form Love & Merry and describes their style as boho and playful chic. All jewelry is individually handmade and not mass-produced. –DK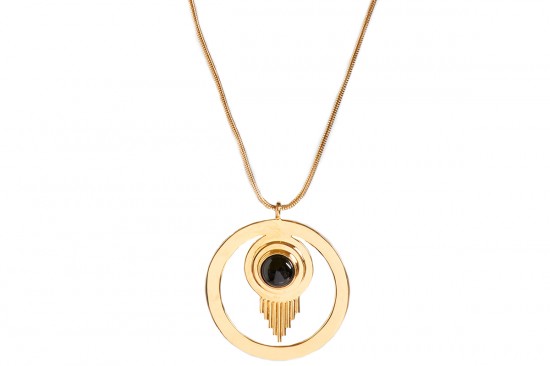 Sophie Blake
Mosaic
Established: 2014
Where to buy: In-store, website
Products: Bracelets, necklaces,  earrings  and rings
Sophie Blake first demonstrated her eye for design as a child, and she has used that skill to create a variety of jewelry collections inspired by art, history and culture that had a significant impact on the designer's life.  Each piece reflects architectural structures and transforms art deco themes into modern masterpieces that create fashionable complements. –DD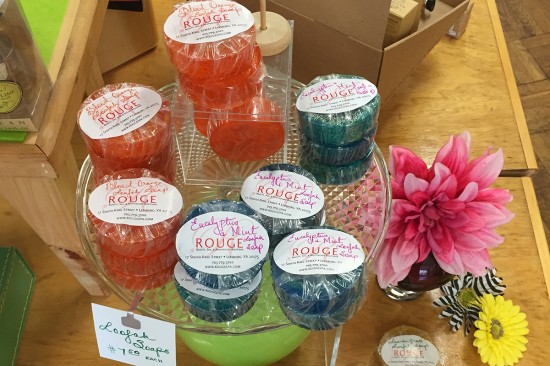 Rouge Spa & Boutique
Leesburg
Established: 2002
Where to buy: In-store, website
Products: Skin care, personal care products, candles, hair, makeup, perfume, men's shave cream
The shop at Rouge Spa & Boutique emerged naturally when customers wanted the items used during spa treatments for their daily at-home regimens. The new line of products includes creations like therapeutic shaving cream and room fragrances. Selling the spa's products increased its popularity, and the shop has become a go-to location for health and beauty products in downtown Leesburg. –DD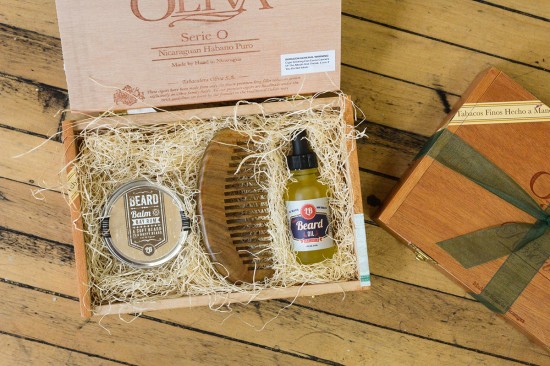 Ladyburg Bath and Body Apothecary
Fredericksburg
Established: 2012
Where to buy: In-store, website
Products: Bath products
The Ladyburg Bath and Body Apothecary produces environmentally friendly soap and beauty products with all-natural ingredients. The mother and daughter duo, Crystal and Morgan Wellman, are the business owners, and they use artisan-quality and aesthetician-approved products that are as good for the environment as they are for your skin. The handmade soaps, scrubs and oils at this modern apothecary combine all-natural ingredients with essential skin care nutrients for a healthy beauty regimen. –DD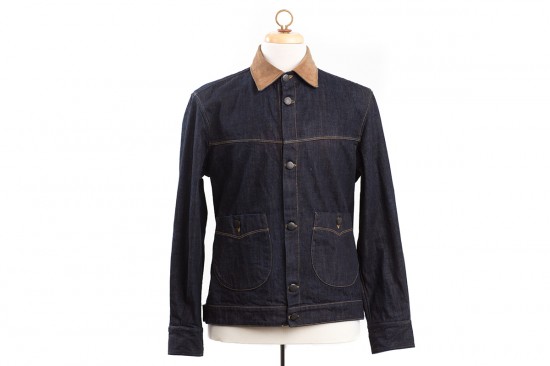 Shockoe Atelier
Richmond
Established: 2012
Where to buy: In-store, website
Products: Men's casual wear, denim tops and jeans along with blazers and coats
A family affair founded by a father and son duo, Shockoe Atelier sits in the heart of Richmond's historic Shockoe Bottom. The area, once known for its large tobacco and cotton factories, provides a creative aspect to the storefront that resembles an art gallery more than a standard retail store. The company's central focus is denim. All denim is handmade on-site at the store to make each pair comfortable for the man wearing them. –DK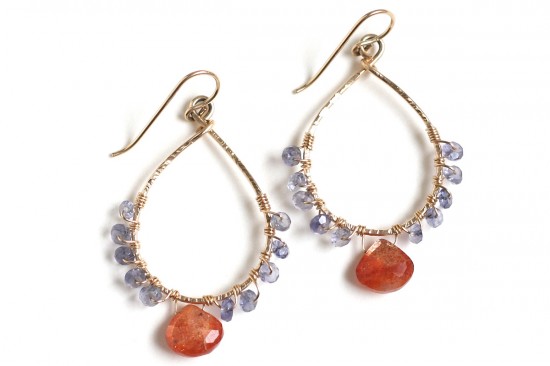 Amelia Lawrence
Manassas
Established: 2015
Where to buy: Le Village Marche (Arlington), website
Products: Jewelry (casual, bridal, wedding and headpieces)
After working in politics for 13 years, Amy Pugh was laid off in October 2014. Pugh then began to focus more on her brand and growing a business. Amelia Lawrence was founded in August 2015 and has now become her sole job. Pugh's passion is to empower women through her jewelry. She wants to show women that you can make a major career change in the middle of your life and turn out all right. –DK
Melissa Lew
South Riding
Established: 2005
Where to Buy: House of Steep (Arlington), Marcela's Yoga Boutique (Alexandria)
Products: Jewelry
Melissa Lew doesn't see her work as pieces of jewelry; they are miniature sculptures. And with these pieces, inspired by the beauty of the garden, Lew hopes to evoke memories and inspire others. "[Gardens] are beautiful and peaceful," she says. "I want to carry that with me at all times." In her home studio, Lew hand-carves the masters before she casts them in recycled sterling. Her new Vitality and Splash lines are made from bamboo, and her Garden of the East line is award-winning and made from recycled sterling silver. –LN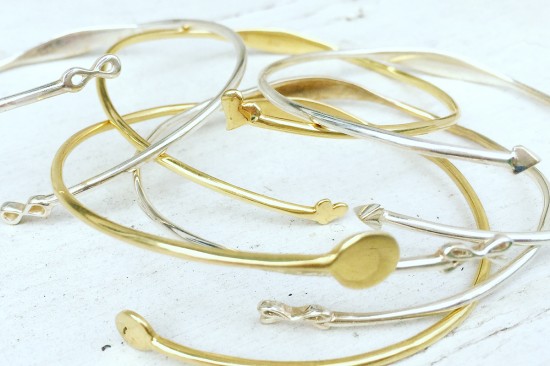 Lokal5
Alexandria
Established: 2015
Where to buy: Website
Products: Jewelry (gold and silver bracelets)
A product of a loyal and extraordinary friendship between Lauren Lewis and Kara Schutter, Lokal5 wants to inspire people across all age groups to be charitable and not only make yourself look beautiful but help others as well. For each bracelet that is purchased, donations will be made to a corresponding charity. Each bracelet has a specific symbol that corresponds to a specific charity. –DK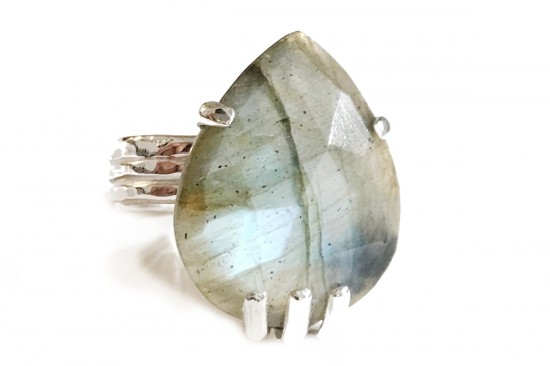 Brittanny Chanel
Richmond
Established: 2014
Where to buy: Addison Handmade & Vintage (Richmond), Quirk Gallery (Richmond), Rosewood Clothing Co. (Richmond), website
Products: Sterling silver, gold and rose gold jewelry with gemstones
Greatly inspired by mythology and astrology, each piece of jewelry is carefully and beautifully handcrafted by Brittanny Chanel in her studio in Richmond. She names each piece after an inspirational goddess to help inspire others and make them feel beautiful. Chanel built her company up from the ground by herself and remains the sole employee. She creates, packs and ships every individual piece of jewelry to ensure the customer receives exactly what they want. –DK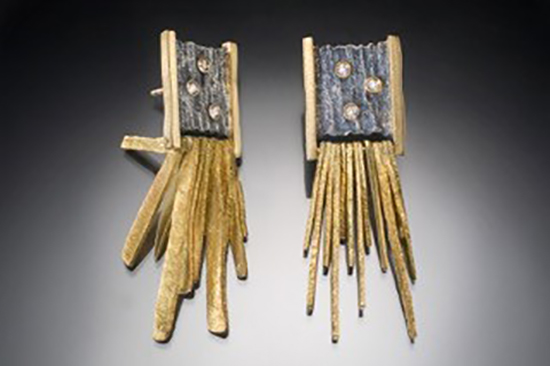 Studio Kim Jones
Alexandria
Established: 1992
Where to buy: Fine craft shows, Torpedo Factory (Studio 5)
Products: Sterling and gold jewelry (rings, necklaces, bracelets, earrings)
Using traditional metalsmith skills, Kim Jones crafts her fine jewelry out of sterling and/or gold, but it all starts with the inspiration. Jones draws first, and often. Inspiration hits anytime, but the initial take never is a direct replica of what she first sees. "It's always an abstraction, fields of texture, natural flow," she says. "The end result will never be what I see; it's just the beginning."
Earrings are Jones' most popular pieces, and she applies special care to work with the shape of the face in mind, something she takes very seriously, she says. But her favorite pieces to make are brooches, something that affords a larger scale of creativity.
"I used to consider [the clientele] much more," says Jones about her art. "But as I've gotten more experienced in the business aspect of it, I've realized the things that are the most true to my aesthetic is what sells the best." –LN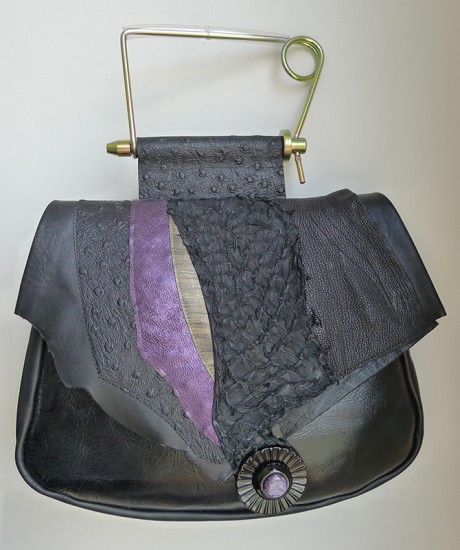 Annemarie Feld Wearable Art
Alexandria
Established: 2012
Where to buy: Better Than Bling (McLean Community Center, Feb. 4), Torpedo Factory (Studio 14)
Products: Belts, bags, vests, jackets
Annemarie Feld's goal is to make accessories that buyers wouldn't expect but are functional. Using unusual fabrics and materials to make unexpected combinations, Feld meshes items from machines, leathers and fish skins to make her art that comes in the form of belts and bags, even vests and jackets. She looks at all of her pieces as paintings. So whom does she design for? The Switzerland-born artist designs for the woman who is adventurous and looking for something different. –LN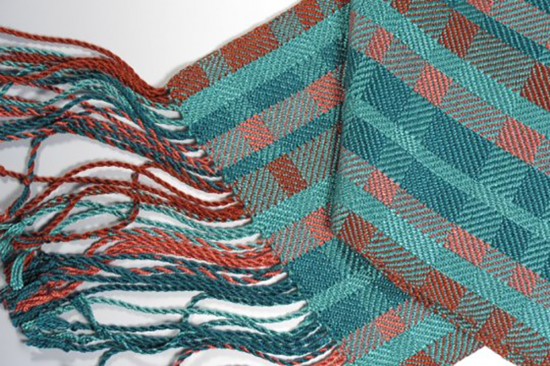 Lois Benson Handweaving
Alexandria
Established: 2003
Where to buy: Torpedo Factory (Studio 13)
Products: Handwoven scarves and shawls, knitted socks
Lois Benson is an accomplished weaver who creates "wearable works of art" in the form of scarves and shawls. Recently, she began knitting socks using an Erlbacher Gearhart machine, a reproduction of an antique originally used in late 19th-century America to adapt industrial knitting to home use (similar to home sewing machines).  Benson offers handwoven specialty products in luxurious fibers and holiday colors, perfect for gift-giving. –TS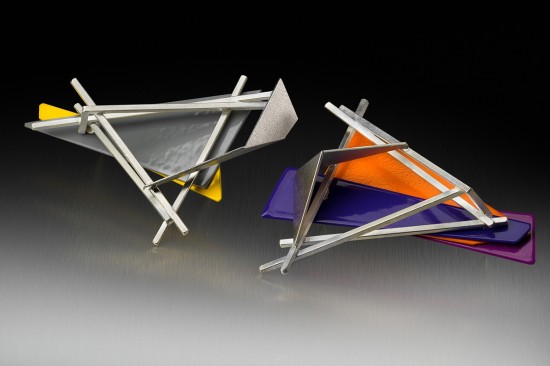 Gretchen Raber Design
Alexandria
Established: 1976
Where to buy: Torpedo Factory (Studio 201)
Products: Jewelry (rings, wedding rings, earrings, custom pieces)
Gretchen Raber is an award-winning jewelry designer with recognition from the Louis Comfort Tiffany Foundation, with numerous first-place awards in the Creative Craft Council and Juror's Recognition Awards in the Washington Guild of Goldsmiths. She has pieces displayed in the permanent collection of the Museum of Art and Design in New York; the Museum of Modern Art in Kyoto, Japan; and the Kunstgewerbe Museum, Preuzicher Kulturbesitz in Berlin, Germany. But she is based out of the Torpedo Factory, where buyers can take in the art that she says focuses on her love of simple forms and texture. Using precious stones, silver, gold and steel, Raber's pieces focus on the structure of form and the anatomy of the architecture that makes the design. And her handmade pieces come to life with simple shapes and a lot of texture. –LN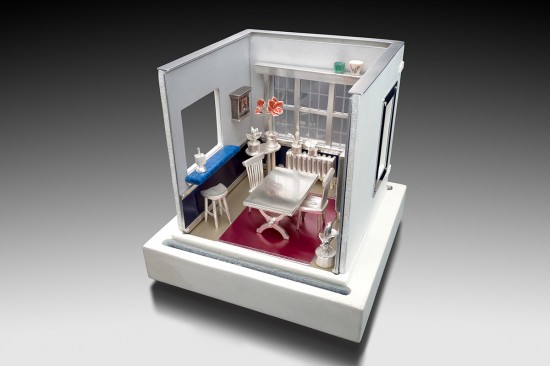 Eriksdotter Design
Alexandria
Established: 1983
Where to buy: Torpedo Factory (Studio 201)
Products: Handcrafted limited-edition contemporary metal jewelry, miniature replicas, small vessels
A metalsmith, Barbro Eriksdotter Gendell transforms gold, silver and aluminum into handcrafted, limited-edition, contemporary jewelry. Gendell grew up in Sweden, where metalwork and jewelry design were prominent, but she originally preferred working with textiles. She mixes her former passion with her current art to create pieces with simple lines and contrasting surfaces and textures: Each piece is new and different. –TS