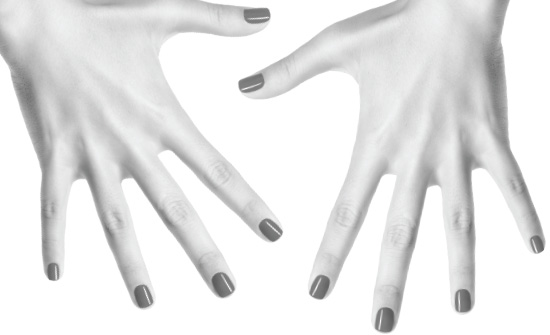 7 Hacks to Make Your Manicure Last
Nothing is worse than leaving the salon after a blissful manicure, only to have it chip a day later as you grab your keys from the bottom of your purse. In order to prevent post-mani regret, nail artist Monica Marquez of Luigi Parasmo Salon shares the best tips to give your polish staying power.
The first step is the most important. Make sure that your natural nail is properly cleaned before a base coat is applied. Natural nail oils can prevent polish from binding as well.
Bring your own nail polish to a salon appointment in case you need to touch up chips later in the week.
After 2-3 days, polish nails with a topcoat to extend the life of the manicure.
When drying nails, skip hot blow dryers or blowing with your breath as warm air causes polish to dry more slowly. Instead, use a cold air fan.
Carry a cuticle oil pen, like Spa Ritual's Cuticle Oil Pen, in your purse to use as often as possible to prevent dry polish from splitting.
As an alternative to gel polish, ask your manicurist about a formula like Infinite Shine by OPI. Designed to last for 10 days, the formula has the shine of a gel polish, but is used without a uv light and can be taken off with regular polish remover.
Dry hands and brittle nails can also cause polish to chip. Marquez suggests a quick at-home treatment. First, exfoliate hands with a body scrub to remove dead skin. Follow with a hand cream and cover hands with warm gloves for 15 minutes to help the treatment soak in.
(March 2015)