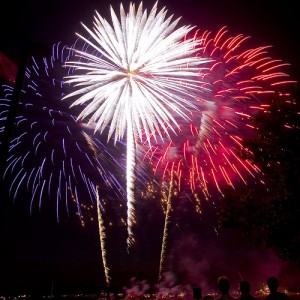 2013 GUIDE: WHERE TO BE ON THE FOURTH OF JULY
SAFETY TIP: SoberRide
July 4, 10 p.m. – July 5, 4 a.m. Do your civic duty and drive home safe. Call SoberRide after your festivities from anywhere within the NoVA, D.C. or Metro MD area to receive a free cab ride home. / 1-800-200-8294; Free (up to $30).
---
FAUQUIER
4th of July Celebration at Great Meadows
July 4, 4-10 p.m. Laser tag, moon bounces, pony rides. If this sounds like your typical Independence Day, then you must be from The Plains. For the rest of NoVA, discover how to celebrate the 4th in style: With a helicopter show, rocketry and polo exhibitions, all before the fireworks. Food vendors located in Member's Hill for when you need to catch your breath. / 5089 Old Tavern Road, The Plains; 540-253-5000; greatmeadow.org; (Per vehicle) $40 in advance, $50 at the gate, check online for other ticket packages.
MANASSAS
2013 Celebrate America
July 4, 4-10 p.m. Promising amazing fireworks, rides for the kids and live music, this is a festival to make any American proud. This yearly event encompasses the Harris Pavilion, the Manassas Museum and the Old Town Train Depot—meaning plenty of room for all participants. Kids rides open at 3 p.m., followed by food and vendors at 4 p.m. Matt Enik, (4-9p.m.) the featured musician, brings his mix of blues, pop and southern rock from Nashville to NoVA. If you bake a wicked pie, get your kitchen in gear and enter the Apple Pie Baking Contest (entry form available online). Lastly, fireworks start at 9:15 p.m. at Museum lawn, so be sure to bring your chairs and blankets. / Old Town Manassas; 703-361-6599; visitmanassas.org; Free.
PRINCE WILLIAM
America & BBQ
July 5, 6-9 p.m. This festive event kicks off with the Independence Day Children and Pet's Parade, in which kids are encouraged to bring their furry companions and non-motorized bikes (or wagons or scooters). Get there early at 5:30 p.m. to line up. The rest of the night includes live music at two different locations, wine tastings and varied activities provided by local vendors. And of course, barbeque. / Main Street, Old Town Warrenton; 540-349-8606; partnershipforwarrenton.org; Free.
July 4th Celebration at Signal Hill Park
July 4, 7-10 p.m. Gather at the park for a fantastic firework display. Starting at 6:30 p.m., there is a free shuttle from the VRE and City Hall to the park. Otherwise, $5 parking is available beginning at 5 p.m. / 99 Adams St., Manassas Park; 703-335-8872; manassasparkcommunitycenter.com; Free.
4th of July Colonial Crafts and Games
July 4, 11 a.m.-4 p.m. At this child-friendly event, remember the historical side of today with period-appropriate music, games and crafts. / Leesylvania State Park Visitor Center, 2001 Daniel K. Ludwig Drive, Woodbridge ; 703-583-6904; dcr.virginia.gov; $2/person, $6/family.
Potomac Nationals vs. Wilmington Blue Rocks
July 4, 6:35 p.m. Get yer peanuts, yer baseball and yer fireworks! Celebrate America's independence with a game of our national sport. Keep your seats after the game to watch the fireworks. / Pfitzner Stadium, 7 County Complex Court, Woodbridge; 703-590-2311; milb.com; prices vary.
Red, White and Blue Tournament at Bull Run Golf Club
July 4, schedule tee time. If the televised golf tournaments lately haven't been enough to quell your need for green, put on some star-spangled golf wear and get your clubs! You'll play 6 red tees, 6 white tees and 6 blue tees at 80% handicap. 100% of the pot goes to the winner. Sign up at the pro shop in order to partake. / 3520 James Madison Highway, Haymarket; bullruncc.com; 703-753-7777; $10 plus normal green fee ($95 on holidays).
ALEXANDRIA
An American Celebration at Mount Vernon
July 4 from 8 a.m.-5 p.m. There is no better way to celebrate America than by doing so at the home of its first leader- George Washington. The event will include fireworks over the Potomac River, revolutionary reenactments, the annual wreath laying at the Tomb and a performance by the National Concert Band. / 3200 Mount Vernon Memorial Highway; mountvernon.org; $17 adult admission, $8 children 6-11 admission, children 5 and under free; https://www.mountvernon.org/calendar/view/2013-07-04/5031
264th Alexandria Birthday Celebration
July 13 from 7-10 p.m. This may be the biggest birthday party you will ever go to complete with kid's activities, food sales and local exhibits, musical performances, fireworks and birthday cake for all. / Oronoco Bay Park; visitalexandria.com; free; https://www.visitalexandriava.com/events/264th-Alexandria-Birthday-Celebration/2786/
FALLS CHURCH
Independence Day Fireworks Celebration
July 4 at 7 p.m. This annual event will take place at George Mason High School with live performances by a Beatles tribute band and the Falls Church City Concert Band, as well as fireworks once the sun has gone down. Food, drinks and ice cream will also be provided. / 7124 Leesburg Pike; fallschurchva.gov; free; https://www.fallschurchva.gov/content/government/departments/recparks/events/
STAFFORD
Fourth of July at Ferry Farm
July 4 from 10 a.m.-5 p.m. "Spirit of America: This Land is Our Land" is the theme of this year's Ferry Farm celebration. There will be a focus on the environment and ecology tied in with scavenger hunts, crafts, music and historical re-enactors.  / George Washington's Ferry Farm, 268 Kings Highway, Fredericksburg ; kenmore.org/events.html; $1 per person (under age 2 free)
FREDERICKSBURG
Ninth annual Spotsylvania Stars & Stripes Spectacular
June 29 at 3 p.m. The town of Spotsylvania will be celebrating Fourth of July early with local musicians, a reptile show, pony rides, fireworks and vendors. Check map online for parking and shuttle information. / Holbert Building Parking Lot, 9104 Courthouse Road, Spotsylvania; spotsylvania.va.us/content/15913/15927/16035/default.aspx; admission free.
Classic Vehicle Display
July 4 from 9 a.m.-3 p.m. As a part of the annual Heritage Day Festival in Fredericksburg, Cruisin For Heroes will be hosting a free classic car show. Cruisin For Heroes' mission is to raise awareness and funds to support current military members, veterans, first responders, local organizations and charities throughout Virginia. Donations can be made at the car display to benefit the Fisher House Foundation.  / Downtown Fredericksburg; visitfred.com/events/free-classic-vehicle-display; free
Heritage Festival Five-Mile Run
July 4 at 7:45 a.m. (registration at 6:30 a.m.) The race is a mostly flat loop course around Fredericksburg. Awards will be given in many age categories. Cash prizes from $100, $50 and $25 will be awarded to the top three male and female runners.  / Fredericksburg Visitor Center, 706 Caroline St., Fredericksburg; racetimingunlimited.org/R/HF/Info13.aspx; check website for entry fees
July 4th  Spectacular
July 4 5:30 p.m.  To cap off the Heritage Festival,l the University of Mary Washington Philharmonic Orchestra will perform at Pratt Park's firework show and concert. The U.S. Marine Band from Quantico and actors from Riverside Dinner Theater will also perform. Last year more than 6,000 people attended the event. / Pratt Park, 6 River Road, Falmouth; umw.edu/news/2013/06/14/umw-philharmonic-performs-eighth-annual-independence-day-spectacular/; free
'The Miss Firecracker Contest' 
June 27, 28, 19 and July 5, 6 at 8 p.m. | June 30 and July 7 at 2 p.m. The dark comedy "The Miss Firecracker Contest" will be performed at the Central Rappahannock Regional Library. The play focuses on a small Mississippi town a few days before the Fourth of July and a girl's fight to be named Miss Firecracker. / The Central Rappahannock Regional Library, 1201 Caroline St., Fredericksburg; stagedoorproductions.org/Current-Production.html; $15
All American 4th of July
July 4 at 6 p.m. Ticket price includes dinner, parking, water park entry, live music, games, prizes and views of the fireworks. There will also be raffles and auctions of a water park season pass. / Massad Family YMCA, 212 Butler Rd., Fredericksburg; family-ymca.org/EventsCalendar.html; check website for ticket price
RAPPAHANNOCK
37th Annual Jaycees Rappahannock River Raft Race
July 4 from 7:30 a.m.-2 p.m. The raft race begins at 11:30 a.m. and spectators can see the rafts from the Chatham Bridge. Rafts will be judged and prizes will be awarded in catagories including "Most Patriotic," "We Didn't Think it Would Make it But…" "Huck Finn," and "Fastest Down the River." / Races begin at Falmouth Water Front, off River Road adjacent to the Falmouth Bridge, Fredericksburg; raftrace-eorg.eventbrite.com/; see website for entry costs
Fourth of July Weekend
July 5 – 7 10 a.m.-5 p.m. Friday, Saturday and Sunday. The River District Arts is hosting a Fourth of July celebration with an Artisan Market Trunk Show, wine tasting by DuCard Vineyards, music by fiddler Ben Stowe and pulled pork sandwiches served by Grand Slam Glam BBQ.  / River District Arts, 3 River Lane, Sperryville; riverdistrictarts.org/; free
LOUDOUN
Run for Independence 8K
June 29, 7 a.m. A third annual 5 mile journey to kick start your fourth of July festivities. Run through Leesburg streets while supporting the ARC of Loudoun.  / ARC of Loudoun, 601 Catoctin Circle NE, Leesburg; https://www.prraces.com/independence/; $35.
Independence Day Celebration
July 3, 5:30-9:30 p.m. Kick off celebrations with great fireworks sponsored by the Lovettsville Community Center./ Lovettsville Community Center, 57 E. Broad way, Lovettsville; https://www.lovettsvilleva.gov; Free
Star Spangled South Riding
July 3, 6-10 p.m. Walk as a group, family, or individual in this stars and stripes parade. Afterwards,  bring a blanket and chair to enjoy a concert and conclude your night with a fireworks display set to music. / Dulles South Multipurpose Center, 24950 Riding Center Drive; https://www.southriding.net/event/star-spangled-south-riding1; Free.
4th of July Parade
July 4, 9:30 a.m.-noon. Put on your best patriotic self to join friends and neighbors to watch the independence day parade held in historic downtown Leesburg. / Ida Lee Park, 60 Ida Lee Drive, Leesburg; https://www.idalee.org/index.aspx?page=29&recordid=2352&returnURL=%2findex.aspx%3fpage%3d99; Free
Pride of Purcellville's 4th of July Parade
July 4, 2013 from 10 a.m – 12:30 p.m. Join the annual fireman's parade ending at Loudoun Valley High school.  / 221 South Nursery Ave., Purcellville; https://www.visitloudoun.org/Events/Pride-of-Purcellville-s-4th-of-July-Parade; Free
Independence Day at The Marshall House
July 4, 10:30 a.m.-1 p.m. Once you've finished watching the Town of Leesburg parade, head over to The Marshall house to celebrate with an old fashioned ice cream social. Guests can also enjoy music, free first floor house tours, and games. / Marshall House, 312 East Market St., Leesburg; https://www.visitloudoun.org/Events/Independance-Day-at-The-Marshall-House; Free
Ol' Time Fourth Of July Celebration
July 4, 10:30 a.m-3 p.m. Celebrate the fourth in old-fashioned style with pony and wagon rides, historic tours, old-time games and more.  / Claude Moore Park, 21544 Old Vestal's Gap Road, Sterling; https://www.visitloudoun.org/Events/Ol-Time-4th-of-July-Celebration; $5
Independence Day Celebration in Waterford
July 4, @ 11 a.m. Enjoy a parade with decorated bicycles, moving vehicles, and marchers. After the parade indulge in refreshments, patriotic songs and other music. / Water Street Meadow; https://www.waterfordvillage.org/july4th-scenes.htm; Free
Middleburg's Independence Day Celebration
July 4, 6-9 p.m. During the day, swim in the pool. In the evening, enjoy music, contests, games, and fireworks at dusk.  / Middleburg Community Center, 300 W Washington St., Middleburg;  https://www.visitloudoun.org/Events/Middleburg-s-Independence-Day-Celebration; Free
Lansdowne Resort BBQ and Fireworks
July 6 @ 6 p.m. Keep the celebrations going with a public event with an outdoor BBQ and live music, ending with a fireworks display.  / Lansdowne Resort,44050 Woodridge Parkway, Lansdowne; https://www.visitloudoun.org/Events/Lansdowne-Celebrates-America.
Fireworks & Romance
July 4 @ 7 p.m. Bring your blankets or chairs and watch as sparks fly from the Mansion lawn. Live music, food, and drink tickets are provided while viewing local fireworks. / Marshall House, 312 East Market St., Leesburg; https://www.vintage50.com/index.html; $25-$40
Fireworks at Ida Lee Park
July 4 @ 9:30 p.m. End your Fourth of July with the largest fireworks display in the region. / Ida Lee Park, 60 Ida Lee Drive, Leesburg; https://www.idalee.org/index.aspx?page=29&recordid=2352&returnURL=%2findex.aspx%3fpage%3d99; Free
FAIRFAX
42nd National Fourth of July Conservative Soiree
July 4, 11 a.m.-3 p.m. Rub shoulders with your favorite conservative NoVinians at this long-standing event (since 1972). With family-friendly activities such as face-painting and a moonbounce, you'll be delighted you came. Listen to a range of distinguished conservative speakers—including Dan Bongino, former Md. Senate candidate—while you enjoy your free barbeque. Don't forget to bring a side dish! / Bull Run Regional Park, 7700 Bull Run Drive, Centreville; 703-247-2000; leadershipinstitute.org; Free.
Firecracker 5k
July 4 from 8 a.m.- Noon. 5k race by the Potomac River benefiting USO of Metropolitan Washington including live music, face painting, free massages for runners and more. Attendees may also bring pencil sharpeners and notebooks to contribute to USO-Metro's Operation Back to School Program which provides nearly 4,000 local military children a backpack filled with school supplies. / Reston Town Center, 11911 Democracy Drive (Potomac River Running Store, Reston; https://www.prraces.com/firecracker/ ; $35
City of Fairfax Independence Day Parade
July 4 from 10 a.m.- Noon. Groups from around the nation and from within the Commonwealth of Virginia will march through the City of Fairfax providing entertainment and music in celebration of Independence Day. Some participating high school marching bands are traveling from as far away as Nebraska and Minnesota. / Downtown Fairfax; https://www.fairfaxva.gov/specialevents/idc/dayparade.asp; free
Town of Vienna 4thof July Celebration
July 4 from 11 a.m.- 4 p.m.  The event includes a flea market of arts and crafts, food and drink, music, family games, children's entertainment, antique and classic car display and fireworks at Southside Park. / Vienna Community Center, 120 Cherry St. SE, Vienna; https://www.viennava.gov/index.aspx?nid=894; free
Old-Fashioned Fireman's Day
July 4 at 12:30 p.m. It is a celebration of firefighters which will include a firefighter competition, food, beverages and games. / 4081 University Drive, Fairfax; https://www.fairfaxva.gov/specialEvents/IDC/IDC.asp; free
Oh Say Can You See: Fun Facts, Games and Trivia for the 4th
July 4 from 1-3 p.m. This event offers political trivia, games and fun facts that will challenge attendee's historical knowledge. Guided tours are also included. / Sully Historic Site, 3650 Historic Sully Way, Chantilly; https://www.fairfaxcounty.gov/parks/sully-historic-site/calendar.htm; $5-7
Herndon's 4th of July Celebration
July 4 from 6:30-10 p.m.  An old-fashioned July 4 celebration including a DJ, children's arts & crafts and games, food for purchase and a fireworks display synchronized to music. / Bready Park, 816 Ferndale Ave., Herndon; herndon-va.gov; free
Falls Church Independence Day Fireworks
July 4 from 7-10 p.m. A city sponsored annual July 4 Independence Day Celebration at George Mason High School, including entertainment beginning at 7 p.m. with fireworks at 9:20 p.m. / George Mason High School, 7124 Leesburg Pike, Falls Church; https://www.fallschurchva.gov/default.aspx; free
City of Fairfax Independence Day Evening Show & Fireworks
July 4 from 7-10:30 p.m.  This event follows up the City of Fairfax Independence Day parade with performances by the City of Fairfax Band and GrooveLine, words from the Mayor and Fireworks display that starts at 9:20 p.m.  / Fairfax High School, 3051 Rebel Run, Fairfax; https://fairfaxva.gov/SpecialEvents/IDC/IDC.asp ; free
McLean 4th of July Fireworks Celebration
July 4 at 8 p.m.  Annual McLean July 4 Fireworks show accompanied by food, refreshments, glow items and music from DJ L.A. Express. / Langley High School Stadium, 6520 Georgetown Pike, McLean; https://www.mcleancenter.org/calendar/icalrepeat.detail/2013/07/04/1288/79/4th-of-july-fireworks; free
Fireworks at the Workhouse Arts Center
July 6 at 9 p.m. Bring lawn chairs and blankets to this family friendly event including a Mount Vernon Nights concert followed by a patriotic fireworks show. / Workhouse Arts Center, 9601 Ox Road, Lorton; https://www.workhousearts.org/events/performing-arts/fireworks-workhouse; free
ARLINGTON
Rockin' the USA Class in American Wines
June 27 at 3:30 p.m. Raise a toast with the trendy wine bar in Clarendon for a lesson in All-American wines for oenophiles (wine enthusiasts) of all levels. Classes are pre-paid and booked first come, first served. / Screwtop Wine Bar, 1025 N. Fillmore St., Arlington, screwtopwinebar.com; $49.99
The All-American Bar Crawl
June 29 from 1-9 p.m. Celebrate America's birthday with a full day of patriotic pubs and red, white and blue bars. All participants will receive a souvenir event mug, patriotic party favors, and exclusive food and drink specials throughout the night. / Clarendon Grill, 1101 N. Highland St. or Arlington Rooftop Bar, 2424 Wilson Blvd. (registration spots), Clarendon; www.facebook.com/DCbarCrawl; $15 online, $20 at the door
Twilight Tattoo
June 26 at 7 p.m. Featuring soldiers from the 3rd U.S. Infantry Regiment and "Pershing's Own" U.S. Army Band, Twilight Tattoo holds many performances throughout the summer so you can be sure to celebrate our country no matter your schedule on the Fourth specifically. / Whipple Field, Joint Base Myer-Henderson Hall, Arlington; twilight.mdw.army.mil; free
Barcroft Parade and Celebration
July 4 from 10 a.m.-noon. Join Barcroft neighborhood for their annual Fourth of July Parade. Participants of all ages are welcome to join Barcroft's own band and Uncle Sam in celebration, starting and finishing at the Barcroft Community house. / Barcroft Neighborhood, 800 S. Buchanan St., Arlington; bscl.org; free
Lyon Village Independence Day Parade and 90th Anniversary Celebration
July 4 from 10 a.m.-noon. This year' s parade is extra special for Lyon Village as they combine their annual parade in honor of America's birthday with a big party with to celebrate their own. Visitors can expect cakewalks, vendors, bake sales, and a special visit from Uncle Sam himself! / Lyon Village, 1920 N. Highland St., Arlington; lyonvillage.org; free
Douglas Park 31st Annual Parade and Picnic
July 4 from 10 a.m.-2 p.m. Moonbounces, costume contests, superslides, snocones, and live music—you can expect it all from the Douglas Park Civic Association this year! DPCA asks that you contribute to a potluck feast with your own favorite patriotic concoction. / Monroe Park to Douglas Park, S. Quincy St. and S. 16th St., Arlington; douglasparkca.org; free
Long Bridge Park 4th of July Celebration
July 4 from 3-10 p.m. The biggest Fourth of July civic celebration in all of Arlington, Long Bridge Park's event is an annual crowd pleaser. The celebration lasts all afternoon and into the evening, featuring a crafts market, live music, numerous food trucks, lawn games and drop-in kickball tournaments—not to mention a great view of the National Fireworks! / Long Bridge Park, 475 Long Bridge Drive, Crystal City; arlingtonva.us; free
United States Air Force Band and Singing Sergeants
July 4 from 8-9:30 p.m. Camp out at the Air Force Memorial to celebrate our nation's military with the Singing Sergeants and the Air Force Band. A free trolley service from neighboring parking lots will be provided for all attendees. Feel free to join the Potomac City Sheraton for a pre-concert dinner, too! / Air Force Memorial, One Air Force Memorial Drive, Arlington; airforcememorial.org; free
National Fireworks at Marine Corps War Memorial
July 4 at 9:10 p.m. Being just across the Might Potomac from the Nation's Capital in Rosslyn, the Marine Corps War Memorial (the Iwo Jima Memorial) offers the best public views in the whole town of the National Fireworks Show. Get there early to stake out your spot—the memorial is an extremely popular destination! / Arlington Blvd. and Jefferson Davis Highway, Arlington; barracks.marines.mil; free
Trending in NoVA
Subscribe & Save
From restaurants and shopping, to local events and activities, our monthly magazine is a must-read for anyone living or working in NoVA.
Subscribe