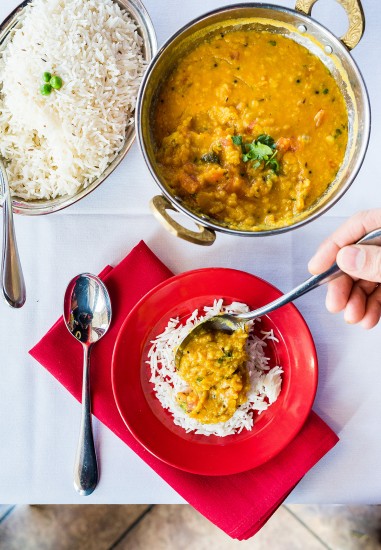 Asad Sheikh spent at least $30,000 for Malgudi Kavitha.
Kavitha, says Sheikh, "is the Gordon Ramsay of South India."
That might be a bit of an exaggeration, considering none of the videos I watched of her on YouTube showed her screaming. Instead, she was chatting with various women inside what looked like their home kitchens. I can't be certain, though, because none of these videos were in English.
Still, Kavitha is a presence within the Indian cooking scene, and because of that, Sheikh messaged her on Facebook. He paid for her visa (and the lawyers), her plane ticket, her rented condo and her salary for two months while she helped develop recipes for and launch his latest restaurant, 1947.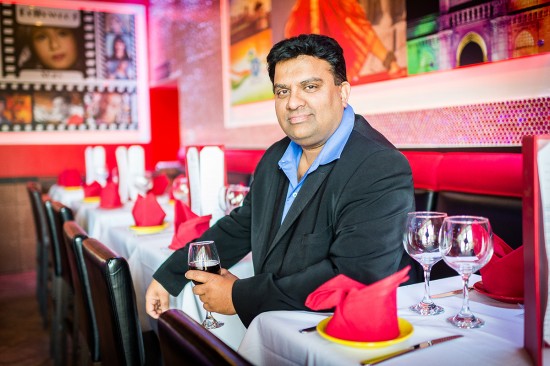 Sheikh also traveled to New York with Kavitha to experience high-end Indian dining, like that of Junoon. It also included a trip into D.C. to visit Rasika, the restaurant for which chef Vikram Sunderam won a James Beard award in 2014.
Sheikh is a long-time restaurateur in the region with Curry Mantra in Fairfax, London Curry House in Alexandria and the shuttered Curry Mantra 2 (Falls Church) and Curry Mantra 3 (Vienna). With 1947, opened in July, he focuses on the dishes of South India, though there are plenty with inspirations from elsewhere.
What is interesting, though, is how he targets his audience. He decided to focus on attracting non-Indian customers, who he says make up about 80 percent of his clientele across his restaurants. The food, he says, reflects that, offering dishes with less spice and smoother textures. He does admit, however, that non-Indian customers "didn't like bland anymore."
Fried pieces of cod, served fragrant with cumin, are crisp and juicy and will make you rethink fish sticks. It's a hint that the food here—rice, sauces—is better than the sum of its menu description.
Goat biryani is a delicious combination of bone-in hunks of goat in a spicy, saffron-spiked sauce. The goat is meaty and tender, a hug from Nick Offerman.
Lowly lentils transform into a stunner of a dish, Gujrat ki Tadka dal, an alluring, creamy, saucy affair with slow-building heat.
Warm spices, ginger and black pepper combine for an exotic but honest display of chicken submerged in a heady tomato-based sauce.
In this large restaurant, swathed in deep reds and displaying Indian demographic facts and a huge, shimmery wall hanging of the Taj Mahal, the food remains generous. It's an offering of beautiful food in Loudoun, a county filled with Indian restaurants.
Like the industry at large, Sheikh talks about the lack of chefs qualified to work in Indian restaurants. "There's a huge demand for Indian restaurants in the U.S.," says Shiekh. "And there's not enough [cooks]."
Was it worth the price of a family sedan to bring an unfamiliar chef for guests who don't recognize her name?
Take a bite.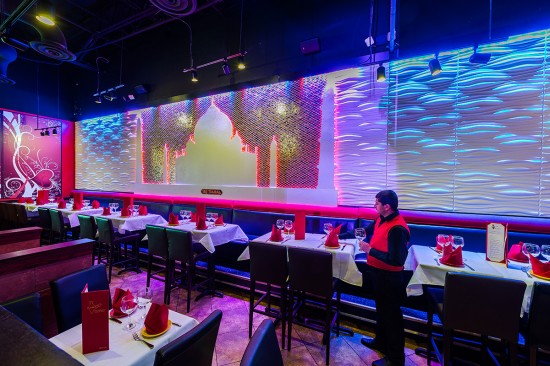 Notes
1947 Indian Restaurant
46300 Potomac Run Plaza, Sterling
Open for lunch and dinner daily
Entrees: $14-$21