The Block's Block Bar is opening this weekend.
But you might not know what any of that means.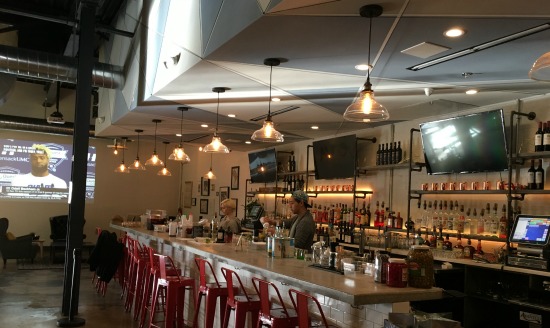 The Block is the new food court in Annandale. It's in soft-opening mode, with vendors in varying stages of readiness. The Asian-themed hall features Pokeworks (the only chain), Snocream, Balo Kitchen (Asian comfort food) and Roots (Thai street food), which are all open, plus Munch (ice cream-topped doughnuts; there's not an opening date) and Block Bar, serving both food and alcohol. 
Block Bar's soft opening is this Saturday from 5-10 p.m. with a grand opening on Monday at 5 p.m.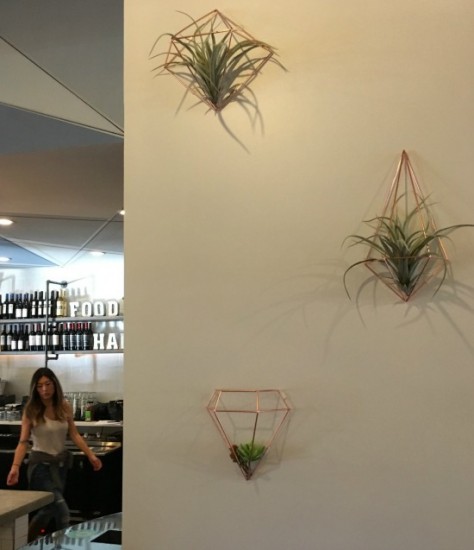 "In the Annandale area we don't have a bar like The Block," says Jane Park, the bar manager, who also helped pull together the artsy-minimal-modern (there are air plants!) aesthetic. "It's more Americanized," she says of the signature cocktails offered, like Beat the Heat, a reposado-based drink with jalapeno foam. The menu, a version of Americanized Vietnamese comfort foods, will be from Huy Nguyen, who owns Balo, just kitty-corner to the bar.
Park, an artist and bartender who grew up in Northern Virginia, says The Block is an alternative to going into D.C.: It "has everything in one sitting: dessert, bar, T.V., sports, food." Park says the owners traveled across the country to check out what other cities were offering and what they could bring to the suburbs, especially Annandale, which is starved for a bar like this. "They are all about the younger Asian generation," says Park, who is Korean-American.
And that "Love VA" sign that you might have seen all over Instagram? That's Park's doing, too.