Northern Virginia's population consists of those under 18 years old, so you better believe there is a whole industry geared toward keeping them entertained.
See animals
Yes, you can take a safari in Northern Virginia … at Roer's Zoofari in Vienna. The 30-acre park is home to many exotic animals and farm animals. See antelope, zebras and ostriches on the narrated safari or feed barnyard animals (goats, lambs and piglets). There is also an aviary exhibit and a reptile house. Leesburg Animal Park goes a little bigger with big cats, white-handed gibbons and zebras, too. They've also got llamas, donkeys and cute critters like ducks and bunnies. They offer pony and camel rides, host live animal shows and have indoor and outdoor play spaces with slides and trampolines.
Have a splashing good time
While we have our fair share of outdoor water parks—Splashdown Waterpark, Atlantis Waterpark at Bull Run, The Water Mine Family Swimmin' Hole, Signal Bay Water Park, Volcano Island Waterpark, Great Waves Waterpark, Pirate's Cove Waterpark, Ocean Dunes Waterpark and Waterworks Waterpark—when the weather turns cold, we've still got a lot of options. Sterling's Claude Moore Recreation Center has a giant waterslide, vortex, lazy river, spray features and a water playground. You can also find the same at the 4,860-square-foot Cub Run Rec Center in Chantilly with two slides (one is an enclosed tube that goes outside the building). Freedom Aquatic and Fitness Center, in Manassas, offers all these as well as tumble buckets.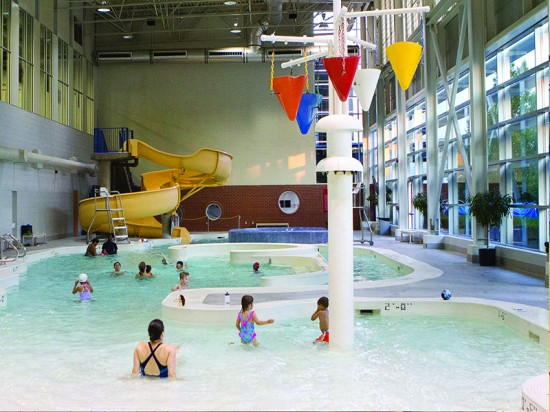 Be at one with nature
Some days call for restful strolls and learning adventures, and you can find many options at the sanctuaries and nature centers that are dotted throughout the region. In the west, we've got the Audubon Naturalist Society Rust Sanctuary with 68 acres of meadows, forests and ponds and year-round programs including the Fresh Air Kids series for preschoolers; Broadlands Nature Center with small animal exhibits and seasonal programs; Walker Nature Education Center, where visitors can chat with naturalists, view living animal exhibits and peruse a nature library; and Ellanor C. Lawrence Park, which boasts trails, ponds, streams and meadows along with a nature center and historical buildings so visitors can see how families used to live during the late 1700s. The eastern portion of Northern Virginia offers lots of nature trails and live animal displays at Gulf Branch Nature Center, Hidden Pond Nature Center, Jerome "Buddie" Ford Nature Center, Potomac Overlook Regional Park and Long Branch Nature Center. But the place for kids to get the hands-on experience is at Hidden Oaks Nature Center with its live animal displays, climbing tree loft and fort-building areas.
Indulge creativity
As diverse as the residents of Northern Virginia, so goes the array of creative activities for children outside of the typical youth sports leagues. For children interested in writing, there are great programs through Writopia Labs and the Northern Virginia Writing Project. Each program hones in on different genres of writing and involves professionals who teach the skills needed. For art-lovers, Treehouse for Creative Kids, The Art League and Arlington Arts Center are just a few of the venues for instruction with programs focusing on multiple mediums—pastels, charcoal, watercolors, acrylics and graphite—and genres—painting, drawing, manga and cartooning. Aspiring performers have a host of options that will get them experience on the stage in front of audiences, including professional venues that host children-specific programs such as Encore Stage and Synetic Theater.
Explore the sciences
The Smithsonian Museums get all the attention, and rightfully so as they are amazing and free! We even have one of them right here: The Steven F. Udvar-Hazy Center holds the objects that are too large for the sibling location in the District (like the Discovery space shuttle and the SR-71 Blackbird). But your options in Northern Virginia go beyond this one big player. Arlington's David M. Brown Planetarium hosts many shows and activities from traditional star shows to movies and lectures. And the Irene V. Hylton Planetarium goes a little more modern by incorporating pop culture in its starry shows; for instance, some shows are set to the tunes of The Beatles, U2 or themed music nights. Claude Moore Colonial Farm brings visitors back to the 18th century with the replica farm providing hands-on experiences of colonial-era agricultural and household technology exhibits; kids even get to make their own candles.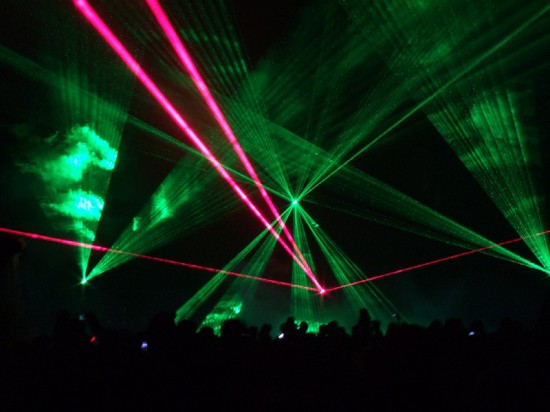 Great parks for tots
Clemyjontri Park
Clemyjontri—the name is a combination of the founder's four kids' names—appears on Google satellite like a patch of rainbows in the middle of McLean. This massive play area was
designed for children with disabilities so they can enjoy a day at the park, but it is a playground every child will want to go to. There is a mini track used to race, playhouses for social interaction and a giant carousel as the centerpiece to this 2-acre park. // 6317 Georgetown Pike, McLean
Frying Pan Park
Step back in time with the little ones to a mid-20th-century farm. The Kidwell Farm portion of the park has old equipment on exhibit and, of course, farm animals to check out—horses, chickens, peacocks, rabbits, sheep, goats, cows and pigs. There are wagon rides, a carousel, picnic areas, a country store and an equestrian center for riding lessons and other events. // 2709 West Ox Road, Herndon
Locust Shade Park
This park in Prince William County, next to the Marine Corps Heritage Museum, is more than trails and shaded lawns. There is a 400-seat amphitheater, an 8-acre lake for fishing (bluegill, largemouth bass and crappie) and boating (seasonal pedal boats), a driving range, an 18-hole miniature golf course, batting cages, playgrounds, tennis and volleyball courts and 3.2 miles of nature trails. // 4701 Locust Shade Drive, Triangle
Burke Lake Park
Choosing one activity for all members of the family or group to do for an entire day can be daunting. But Burke Lake Park is the place where all needs are met. The 888 acres include a 218-acre lake for fishing, boating, rowboating and camping, a seasonal miniature train (which morphs into a ghost train Oct. 29 & 30), a seasonal carousel, a miniature golf course, trails along with picnic areas, playgrounds, an amphitheater, an ice cream parlor and an 18-hole par 3 golf course. // 7315 Ox Road, Fairfax Station
Three activities beyond storytime
1. Jammin Java concerts
2. TechQuest at Udvar-Hazy Center
3. Children's Science Center Lab
Who to follow on social media
1. @GoKidTrips: Micaela Williamson (blogger and NoVA Mag writer) on anything and everything kid fun-focused in the area.
2. Real Housewives of Northern Virginia: Family-friendly and parent-friendly events happening around the region.