By Cynthia Long
When Jeannette and Chuck Cisney placed their then-16-month-old son, Nigel, in day care at Alexandria's YMCA Future Leader's Academy in 2015, they were a little hesitant. It was a brand-new program, and they weren't sure they wanted to be one of the families to help work out the kinks in its first year. But there was no waitlist, plus it was affordable and convenient for their commute. Fortunately, it turned out to be a good fit.
"His teacher was fantastic," says Jeannette. "Nigel wasn't talking yet; he was signing. But she kept him involved with the older kids in the school, so he did everything right along with them. He started using more words, he was running around with the other kids, and he dropped his morning nap. We had to trust her, and she nurtured his development [and] his free expression and took care of him like he was one of her own."
 It's what all parents want for their kids when they enter them into preschool—a place where they can develop and grow, express themselves and be nurtured by a warm, loving teacher. But affordability and convenience also top the list of priorities. What worries families is that they can't have it all.
"We are all hardworking parents trying to do the best for our children," Jeannette says. "We want them to be safe and happy and to develop as a human being—that's at the core. But the challenge in this area is that there are too many working parents and too few affordable, quality programs."
The average cost of center-based child care for a 4-year-old in Virginia was $9,256 in 2015, according to the Arlington nonprofit Child Care Aware. That number rises into double digits in the Northern Virginia region. But middle-class families get little or no assistance with cost, even though study after study has shown that high-quality early care makes a big difference in how well children will do in school, both academically and behaviorally.
"Ideally, families would be choosing preschools primarily because they are high quality with classrooms that children thrive in. But it can be really hard to know what is actually high quality," says Timothy W. Curby, an associate professor and director of the Applied Developmental Psychology Program at George Mason University whose work focuses on teacher interactions in early education. "Most of us choose based on what is convenient, close, cost-effective or recommended by our friends."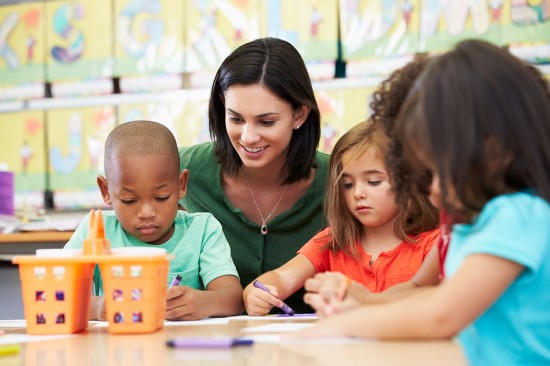 So what is a high-quality preschool? What should parents look for? The research shows that early education programs have the most impact when they focus on a child's social, emotional and academic development and strike an appropriate balance among the three. In other words, learning to share and sit quietly in circle time is just as important as learning pre-reading and pre-math skills.
It's common for parents to want a strong emphasis on academics, especially in the Metro-D.C. area, an area rife with highly educated, highly competitive, Type-A parents who are determined to set their children on a path to the best colleges as early as possible. In response to that focus and to research demonstrating how much young brains can absorb, preschools have been more and more focused on preparing children academically for kindergarten. 
"Some of this focus is certainly warranted," says Curby. "Children have a tremendous capacity to learn at this stage, and early academic learning does promote learning later in school."
But early social-emotional learning is equally important, he says. Preschool is a crucial time for children to learn about their emotions, the emotions of others and how to control emotions. It's an important time for children to learn empathy, cooperation and conflict resolution. They learn to wait their turn, deal with anger and even manage excitement. When children have strong social and emotional skills, they have better classroom behavior, which boosts their ability to learn.
Perhaps most importantly, preschool is a time to develop curiosity, exploration, discovery and imagination, and high-quality preschools provide children with the space to do this with unstructured play. Through self-directed play, children can follow their interests, connect outcomes with choices and overcome fears through safe risk-taking. They learn to collaborate, problem-solve and think critically—the foundations of academic success.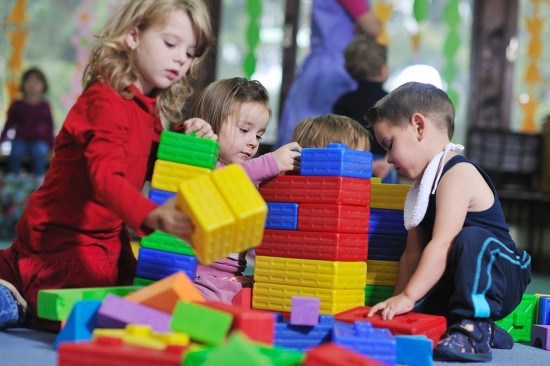 The Congressional School in Falls Church sits on a sprawling 40-acre expanse of green athletic fields, woods and playgrounds. It serves children from six weeks old in the infant program up to the eighth grade. The early education program students are housed in their own building with light-filled classrooms and hallways adorned with colorful artwork.
In the preschool and junior kindergarten classrooms, the various centers have signs that explain the benefits of play to visiting or touring parents. Over in the play kitchen area, for example, a sign says "We're playing house, but also using our imaginations and learning to collaborate." Over in the blocks and Lego station, a sign says, "We're playing blocks, but also learning about math and patterns." The purpose of the signs is to convey the subtle teachable moments taking place throughout the day.
Janet Marsh is head of school at Congressional. In her office hangs a portrait of Evelyn Devers, who founded the school as an infant and toddler program in 1939. Marsh says the portrait serves as a daily reminder of Devers' vision for children—to inspire through education and their innate curiosity.
"Children, from the earliest ages, are innovators, full of curiosity and creativity," Marsh says. "Our job is to nurture and feed that sense of wonder and creativity while celebrating kids where they are and who they are as unique individuals."
She says that over the past five years, early education programs have pivoted toward unstructured free play as we've evolved as a society and recognized that the intense focus on academics wasn't serving the needs of children and that the constant pressure was instead leading to skyrocketing levels of anxiety.
A preschool education at the Congressional School is expensive at $23,000 a year, and there was pressure from parents who wanted more benchmarks, but over time they began to see the benefits of fewer directives and more child-led discovery and just letting kids be kids. They saw that their children were having fun while also developing a lifelong love of learning along with the skills needed for academic success.
"With knowledge and information now at our fingertips, we need to prepare kids to analyze and be problem-solvers, and children develop those skills through play," says Andrea Weiss, director of innovation at Congressional for all grades, including the preschool. "During play, there is a high level of engagement and experiential learning. Playing with blocks contains important lessons in math and patterns as children build towers and structures. They're learning about engineering. They're learning even when they knock down the blocks how much force is required. That's physics. Play can spark a passion and a purpose. A teacher's role is to guide them through the discovery."
At the YMCA's Future Leaders Academy, Monique Bunch teaches a class of nine 3- and 4-year-olds along with assistant teacher Michelle Gear. Like many preschools, they use Creative Curriculum, which applies the latest research and theory to balance teacher-directed and child-initiated learning that emphasizes creativity, exploration and discovery. They're trained on how to respond to children's individual learning styles and to build on their strengths and interests.
"I want learning to be fun, and I'm always looking for new and inventive ways to keep them learning and engaged while following their lead on what they're interested in from week to week," Bunch says. "For example we're currently learning about recycling, but they're also interested in the plants that they planted in the school's garden next to the playground. So we'll be planting seeds in recycled bottles."
According to Curby of George Mason University, a good teacher is what makes all the difference. He says a quality teacher is warm and supportive, responds well to challenging behavior and ensures that the children know what is expected of them by displaying, explaining and reminding them of the class rules, for example.
In an early childhood education classroom, children are given many opportunities to interact with other children, and a high-quality preschool teacher can foster an environment that positively guides children's interactions. Teachers also help children respond appropriately in times of frustration or conflict so they learn to become socially competent.
"The teaching content, which can include the curricula as well as how a teacher engages the children, will also shape the kinds of experiences a child has and how that child will feel about school," Curby says. "Another important factor is the teacher's communication with the child's family."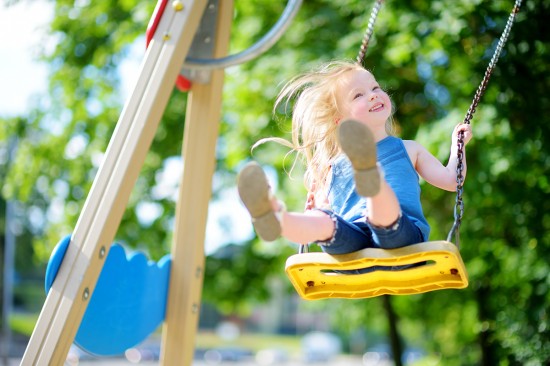 Parents also play a critical role in a child's preschool success, and at the Reston Children's Center, which has been in operation for more than 50 years, parental involvement is woven into everything the preschool does. The Reston Children's Center is a parent-owned cooperative where parents must dedicate at least two hours a month to the operation of the school. Involvement can include anything from serving on the board of directors or committees and providing office or fundraising support to reading to classes and chaperoning field trips.
"Parents are behind everything we do at RCC," says Fahemeh Pirzadeh, executive director of Reston Children's Center as well as co-president of the Northern Virginia Association for the Education of Young Children. "The board is run by 15 parents, and our parents serve on the finance, personnel and fundraising committees. In fact, that's how we got our playground and buses with built-in car seats, through parent fundraising efforts. We also have work days on Saturdays from 8 a.m. to noon when parents come in to clean and make repairs so we don't have to hire outside contractors to do it and can spend that money on the students."
With those funds, the preschool offers a variety of special programs, like yoga, music and PE. And with parent assistance as chaperones and guides, the children are able to go on field trips to libraries, museums and parks. The parent-led board also wanted to emphasize conservation in the curriculum, so the students learn about recycling and caring for the planet.
"Fresh air is part of our curriculum, and the students go outside every day," says Pirzadeh. "We have three gardens where the children have planted flowers, cucumbers and tomatoes and learned about growing seasons. We believe that children need to learn from an early age that we care about and are part of the earth."
Jeannette Cisney is also an involved parent, the secretary of the Future Leaders Academy Parent Advisory Council and a firm believer in teaching children about ecology; she's also a landscape architect for the Arlington County government and a professor of sustainable landscape design at George Washington University.
"Nature deficit disorder is a real thing," says Cisney, who spearheaded the planting of a school garden.
But she and her husband, Chuck, also believe that parents are equally if not more responsible than the preschool teacher for their child's early education success.
"If Nigel doesn't learn how to write his name, that's on us," says Chuck. "I think parents should play a large role in helping their children develop academically. It's incumbent on us to make sure he's progressing. The preschool should help him develop as a person in a community, and what parents give to that community is what will make it thrive."
With just 50 students, the Future Leaders Academy is a tight-knit community where the staff knows every student and the students not only know all the children but their parents, too. At pickup and drop-off times, the halls echo with greetings: "Hi Zachary's Mom!" "Hi Gabrielle's Dad!" "Declan, your Mommy's here!"
This year the Cisney portion of the Future Leaders Academy grew when they placed their daughter, Stella, in the infant program, and they are thrilled with the quality of care she's receiving from her teachers.
"She's loved beyond words, and they really are so caring and attentive," says Cisney. "As she has started to become mobile and more engaged, they have been playing with Play-Doh and helping her sit. It is very easy to engage and communicate with them, and they are genuinely excited to share things about Stella. They definitely love their jobs, and it shows."
(May 2017)