By Cindy Long
Sophie Meyer, 17, entered her senior year at Thomas Edison High School in Alexandria trying to decide exactly where she wanted to go to college. She'd narrowed it down to two schools: Virginia Tech and the University of Vermont. But it took a lot of time and a lot of campus visits to zero in on those two institutions.
Over the course of her high school career, she visited Virginia Tech, the University of Michigan, Christopher Newport University, James Madison University, the University of Vermont, the University of Virginia and the University of Mary Washington. But when the time came to decide, what it boiled down to was choosing schools that seemed to "click."
"The best part of touring a school is the moment when it clicks," Meyer says. "I was touring the University of Michigan and seeing all the school spirit, and then I was like, 'OK, I like the spirit; I want a school with spirit.' That helped me get one step closer to the right school. It can even work in reverse, like when I realized city schools just weren't for me. That's a click."
Finding a campus that clicks is exactly what a college and university visit should accomplish.
"The college visit is the only way a student can find out for sure if that school is the right fit," says Megan Nassau, associate director for on campus programs at American University in Washington, D.C. "Once students step onto a campus, it's pretty simple for them to say, 'Yes, I can see myself here for four years,' or 'No, I can't.'"
Meyer, an athlete who plays field hockey, soccer and swims, says her love of the outdoors helped her decide on the type of college she wanted to attend.
"Through my college visits, I learned that larger schools with greens, fields and trees are more appealing to my nature-loving heart," she says. "I would have never learned how much this matters to me without seeing a wide array of schools."
Honing in on the atmosphere and environment is exactly the right approach to take when visiting colleges, says David Petersam, president of AdmissionsConsultants, an admission counseling firm in Vienna. He recalls a student who was excited to visit Northwestern University and the University of Notre Dame while in the Chicago area for a family wedding. Petersam also encouraged him to visit the University of Chicago, which wasn't on his list but had similar features to some schools that were. Reluctantly, he agreed. While visiting, he learned it wasn't in the best part of the city and he wouldn't feel comfortable walking around off campus. He decided feeling comfortable on and off campus was important to him.
"Congratulations," Petersam told him. "You've just eliminated the University of Pennsylvania, Johns Hopkins and Yale from your list."
For some students, the hustle and bustle of a city campus appeals to them; others are drawn to the spirit of stadium sports programs and wide academic offerings of a large university. But the best way to know for sure is to visit a school that has those features, Petersam says.
Students in Northern Virginia considering schools in the heart of a city can conveniently take a tour of George Washington University, Howard University or Catholic University for the city experience. To get a feel for universities with large student populations, take a drive along the Beltway to the University of Maryland.
"After visiting the University of Maryland, a lot of students feel overwhelmed by the size and like they'd be lost in the numbers," Petersam says. "Then suddenly they've eliminated big schools like Ohio State and the University of Florida from their list."
They might also be surprised by what they find on a city campus. Nassau says people are often surprised when they visit American University because they think that because it's in D.C., it must be a city campus.
"When you think of a city school in Washington, D.C., you think of very urban settings," she says. "They're surprised we have a traditional campus with a large green quad where students hang out to study and talk or toss a Frisbee. There's a nationally recognized arboretum, and the entire campus is populated and surrounded by beautiful trees, plantings and foliage. We look suburban but are located in the city and are convenient to all the city has to offer."
Beyond visiting schools in the area, Petersam recommends visiting schools that are near family vacation spots or any other trip that brings you close to a college or university town. That's how Sophie Meyer found out she wanted to apply to Virginia Tech.
"I ended up visiting Virginia Tech because I was attending a nearby swim meet," she says. She liked the campus setting and the feel of the school, but if she hadn't been nearby she might not have known how much she'd like it. Meyer suggests that other students do the same. "I've had soccer tournaments near colleges, so my mom and I would take an extra day to check them out," she says. "If you end up near a college, tour around. It definitely doesn't hurt to see other campuses, programs and student bodies."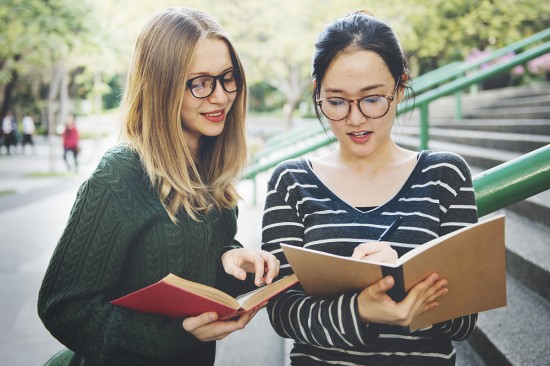 Good Vibrations
Meyer also recommends that students visit schools to get the vibe of a campus. "I can look up majors on my own; while I'm at a college, I look for what can't be easily translated through a website," she says. She'd ask herself questions like: Could I see myself here? Could I call this place home? What are the students doing? Are they friendly? Do they have school spirit?
"A college is a four-year home, so I wanted to make sure I liked it," Meyer says.
Justine Okerson, associate dean of admission at the College of William & Mary in Williamsburg, recommends feeling out what life is like as a current student. Have lunch in the dining hall; hang out in a dorm; stroll the grounds.
"Students do a good job in their college search of funneling their list to what schools they'd be interested in applying to prior to their visit, so they make the most of their time by trying to decide if they feel connected to that campus," she says. "They've already decided it meets some kind of academic or personal threshold for them, so the visit is about the vibe, whether they can picture themselves here for four years and thriving."
First, students should get a sense of the aesthetic of the campus and find out whether or not it matches up with how they imagined it would feel and look like. Second, they should go to a class to see how welcome they feel and if they were impressed with the faculty and the learning environment. Third, they should get a feel for the community and the vibe of campus.
"Go and sit in a coffee shop. Are the students wearing the T-shirts or sweatshirts of the institution? Look at bulletin boards to see what events are going on. Go to campus hot spots [and] see how students interact," she says.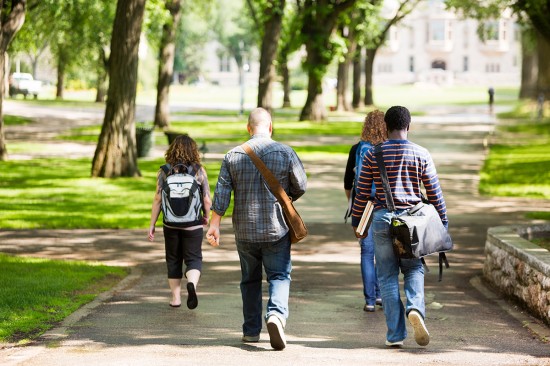 It's Academic
The institution will be home for four years, and it should put off a good vibe, but the reason students will call it home is to get the best possible education. Okerson says using your time well on a visit includes getting the best sense of the academic programs.
For example, many prospective William & Mary students are interested in the sciences. They can schedule their visit to coincide with a STEM Panel, which are held on select Mondays and Fridays for visiting students. During the panels, current William & Mary students discuss their experiences and research in the STEM fields and answer questions about their courses, research, internships and plans after graduation. STEM panelists are students majoring in biology, chemistry, computational and applied mathematics and statistics, computer science, kinesiology and health sciences, mathematics, neuroscience, physics and the preprofessional advising tracks (including premed).
At James Madison University in Harrisonburg, fall open houses bring the academics to the forefront, dean of admissions Michael Walsh says. The open houses are held on two days, one in October and one in November, and allow students to hear presentations from every department, from "art to zoology," Walsh says.
JMU used to offer presentations from different colleges on different days, but it became clear that students wanted to learn about several programs. "This way, if a student is interested in biology, accounting or English, for example, he or she can hear presentations and meet with faculty from all three fields," he says.
When visiting American University, Nassau says students can get a firsthand look at the different schools and their state-of-the-art facilities, like the School of Communications with its impressive media production center, where visitors can watch as students put together professional-looking news broadcasts with faculty who have worked or are currently working in the field of broadcast journalism.
"This is really unique to AU, and so are the myriad opportunities for students to intern in their field of study," she says. "Lots of students have to travel to D.C. in the summer to intern, but our students can do so for a whole semester. A great way to find out about the internships is during a visit when they can talk to students who are currently interning everywhere from CNN and The Washington Post to Capitol Hill, the Smithsonian and D.C. think tanks."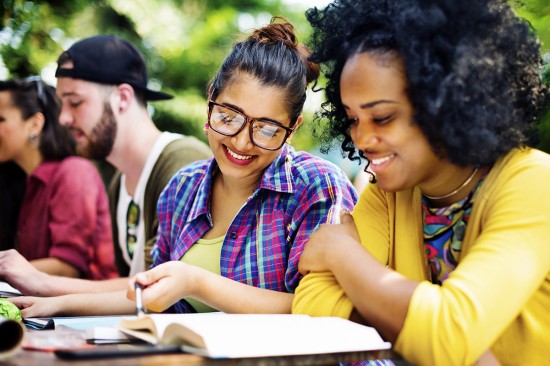 Parental Guidance Advised
Students will ultimately make the final choice, but parents should absolutely join their kids on college visits. After all, many of them will be footing the bill and will have a say in what's affordable and feasible. They also may have concerns and questions that their children won't think of, about financial aid or campus safety, for example.
"My mom is big on safety and security, so she'll ask about academic support or overall campus safety efforts," Meyer says. "I'm one of her top four favorite children—I have three sisters—so she wants to make sure that I'm in safe hands."
But she advises parents to let their kids take the reins and form their own opinions. Michael Walsh agrees. He acknowledges that high school juniors and seniors have widely varying relationships with their parents, and some kids simply do not want to have their parents hovering around them on a tour. "If students don't want their parents to ask questions, I recommend that students go with one group tour and parents go with another group," he says. "If there's only one group, let the student wander around after the tour while mom and dad get their questions answered."
Parents naturally want to coach their kids, and AdmissionsConsultants' David Petersam says they should certainly get their kids prepped and ready before they visit, but once on campus, try to give them some autonomy.
"Show that you have faith in your kids by letting them take the lead," he says. "It empowers the student, and they will rise to the occasion."
Another way students can learn about the campus on their own is by finding out if they know someone attending one of the schools on their list.
"Talk to your high school counselor to get names of kids who went to your high school, and reach out to those students to get a sense of their experience of the campus," he says.
Sophie Meyer walked around Virginia Tech's campus with a friend attending the school. "It was nice to be on my own with him," she says. "I was able to get to know the school through someone who loved it and to do so in a relaxed setting rather than an official tour. It's also a time for you to really think about what it would be like living there … without your parents."
Guide to DMV College Visits