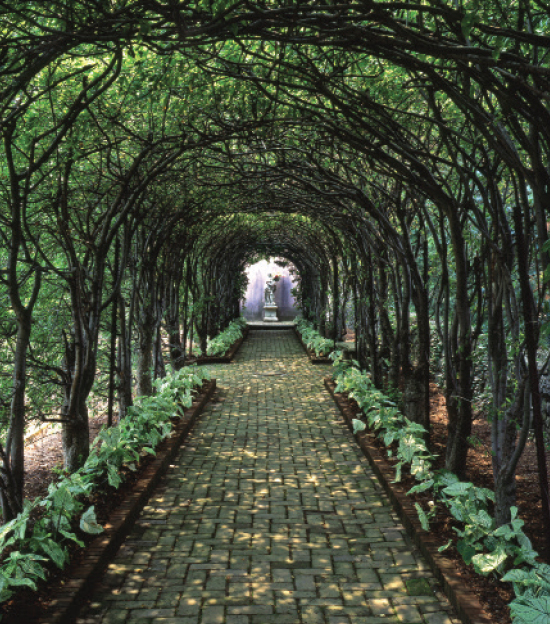 There is a gem inside the city of Winchester. The rural town that doesn't often come to mind for shopping, eating and activity should move to the top of your list this spring, especially because of the newly renovated walking mall that holds 60 retail shops and over 30 eateries. And there is so much more to Winchester than meets the eye. Who knew it has ties to some of the musical greats? Patsy Cline lived in the downtown area, and there are ties to The Beatles and Simon and Garfunkel through Capitol Records. Not to mention the historical figures who walked the streets: George Washington and Stonewall Jackson. And the best part of visiting a small town is that the residents are there to help you have your best time. Make sure to stop in Just Like Grandma's Cafe or Steamys, and they'll help you get started in the right direction.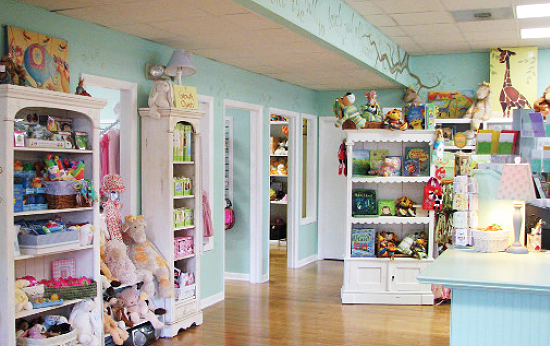 Shops
Kimberly's
Formerly a Union General's headquarters, the white-columned antebellum building now houses Kimberly's, a women's fashion shop that carries lines such as Frye, Splendid and Kate Spade. The 8,000-foot store also carries home goods including European linens, china, scents and decor. But it is more than a boutique; Kimberly's caters to the whole family with a children's store, kids @ kimberly's, next door and men's store, McKee's, at a below side entrance from the main shop. / 135 N. Braddock St.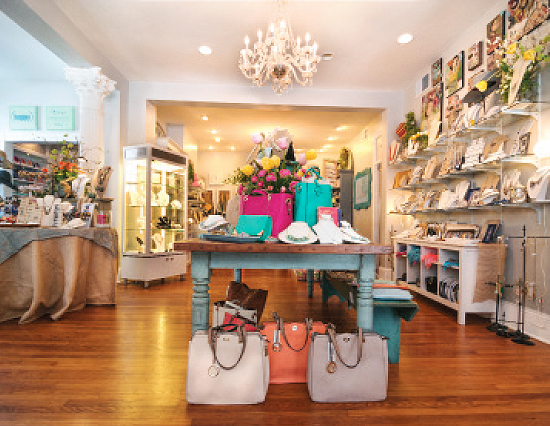 Simply Charming
This little store just off the main strip is stocked with trendy finds from lesser-known brands that can easily become staples in your closet. Along with shoes, accessories, bags and jewelry that will elevate any outfit, the store also carries home decor you will display on your shelves for seasons. / 28 W. Piccadilly St.
Incredible Flying Objects
If you have little ones with you, or maybe a man who wants relief from the in-and-out of all the stores, give them a play break at Incredible Flying Objects. Stocked with toys any child or adult would like, the store also has an open area to try out some of the flying toys. / 111 N. Loudoun St.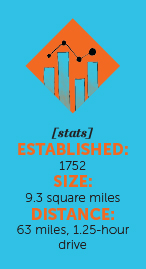 Once Upon a Find
Looking for a one-of-a-kind piece to bring home? Stop in Once Upon a Find, which carries pewter products, beer steins, wine glasses and even delicate jewelry pieces. If you're looking for collegiate wear, Once Upon a Find stocks clothing for many teams and has sport trophies for your own little athlete. If antiques and artwork are on your list, this store has that and seasonal decor too. / 48 S. Loudoun St.
The Black Rose
The Black Rose may be a place for blissful spa treatments, but step inside and see that's not all it offers. The shop stocks cute accessories that are truly unique, especially the utensil-inspired jewelry, and clothing that would fall under the casual, indie style—perfect for strolling along brick-lined streets. / 15 S. Loudoun St.
Tin Top Art and Handmade
Tin Top is a great place to stop in if you're looking for playful pieces of art. The shop's mission is to bolster independent artists, and that doesn't stop with the artists whose work hangs on the walls. Tin Top carries zines and local handmade goods. If you're lucky, you may stroll in on a day a local artisan is having a tasting. / 130 N. Loudoun St.
Scarpa Alta
Scarpa Alta carries trending pieces that easily slip into the closets of any woman. And as they continue to curate and bring in new lines, the options make it hard to choose only a few pieces. Find brands such as Free People, Citizens of Humanity, Rails and Wildfox. / 10 S. Loudoun St.
Make Nest Interiors
Beautiful interiors are to be found at Make Nest Interiors. Think transitional, garden-inspired decor. The store carries items both big and small. Decorate your entire house, or find pieces that will easily complement the decor you already have. Need advice on picking pieces? Paul Miller, founder of the store, also provides design services. / 1 S. Loudoun St.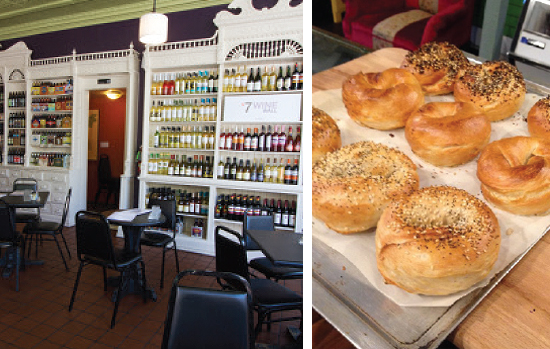 Eats
[breakfast]
Just Like Grandma's
This diner serves up down-home cooking and some conversation and is a great way to start off a day of strolling the streets and taking in some culture. Indulge in the simple pleasures of Perry Davis' cooking—omelets, breakfast sandwiches, frittatas hotcakes, chicken and waffles and his Jamaican cuisine (including salmon cakes and fried fish)—and make sure to taste his delectable desserts. / 46 E. Piccadilly St.
[casual lunch]
Village Market Bistro
Right in the pedestrian mall on Loudoun Street, Village Market Bistro is a great place to stop in for lunch and, in the spring and summer months, take a seat at the outdoor patio. The European casual cafe skews more German and offers items such as sauerkraut balls (pan-fried potato, black forest ham and sauerkraut with curried mustard field greens), sausages, reubens and goulashes and salads. There are 300 craft brews and 100 wines to help wash it down. / 2 S. Loudoun St.
[treats]
Steamys
Steamys is more than a place to grab coffee. It holds true to the idea of a local, community coffee house. When you stop in to get a pick-me-up of java or grab a treat from among the rolls, muffins, brownies and cookies, take a break and play a board game, or maybe you can catch one of the events such as yoga or jam sessions. / 38 E. Piccadilly St.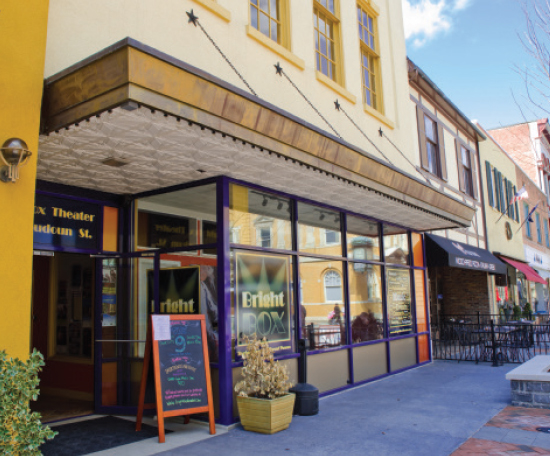 Culture
Shenandoah Valley Discovery Museum
After perusing the local shops and grabbing a bite to eat, it's time for the kids to have a bit of fun. The Shenandoah Valley Discovery Museum is a tactile delight with exhibits covering four levels of exploration, including a rooftop garden and observation deck. Exhibits include everything from music floors, climbing walls and a roller coaster alley to an apple packing station and paleo park. However, exhibits aren't the only attraction of the museum. Special events happen weekly and monthly. On Tuesdays, the artist-in-residence leads an activity. Wednesdays call for science in the kitchen. Thursdays have science shows and art classes, and Fridays are all about health. / 19 W. Cork St.
Patsy Cline Historic House
A Nashville voice that crossed over to the mainstream in the 1960s, Patsy Cline was a legend whose music still lives on today. While in Winchester, take time to tour the home she lived in from 1948-1957. The home displays some of her personal belongings and is still decorated the way it was when she and her family lived at the residence. / 608 S. Kent St.
Bright Box Theater
Bright Box Theater has something for everyone with music, comedy and film. This month the theater hosts indie-folk rocker River Whyless, Afro Bop Alliance, bluesy Anthony Rasano & The Conqueroos, The Devil & Billy Markham and ska/reggae Roddy Radiation & The Scotch Bonnets, on top of the comedy and music series each month. / 15 N. Loudoun St.
Stonewall Jackson's Headquarters Museum & George Washington's Office Museum
With just a 10-minute walk in between, you can see these two historical figures' museums in one visit. The Stonewall Jackson's Headquarters Museum showcases memorabilia and some of his staff's personal items, while the George Washington's Office Museum, a building the first president used in the fall of 1755 through the winter of '76, exhibits some of Washington's personal items.
Year-Round Events
[spring]
Kite Flying Festival; April 4
Shenandoah Apple Blossom Festival; April 24-May 3
Virginia's Historic Garden Week Tour; April 25
"Of Ale and History" Beer Festival; May 9
[summer]
Garden Fest; June 6
Virginia Herb Festival; June 6-7
Fourth of July Fireworks and Independence Day Celebrations; July 4
Marker-Miller Peach Festival; Aug. 8
Route 11 Yard Crawl; Aug. 8
Winchester Greek Festival; Aug. 15-16
Peach Festival; Aug. 16
Shenandoah Valley TasteFest; Aug. 22
[fall]
Apple Harvest Festival; Oct. 10-11
151st Anniversary Re-enactment of the Battle of Cedar Creek; Oct. 17
Apple Festival; Oct. 17
Pumpkin Festival; Oct. 24
Virginia Gourd Society Festival; Nov. 7-8
[winter]
First Night Winchester; Dec. 31
(April 2015)