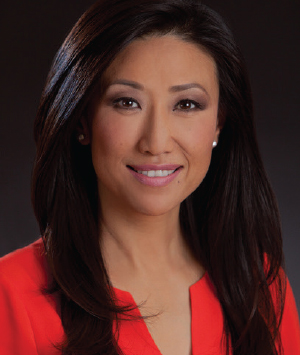 Courtesy of NBC4
MORNING FEMALE NEWS ANCHOR
Eun Yang
Moment you knew this was the career you wanted:
One day when I was a young girl, I was watching the news and thought, "I want to do what that woman is doing someday." I think Maureen Bunyan was anchoring.
If you weren't in your current position, what would you be doing?
Rock star.
Who do you most admire?
My parents are my heroes. They've taught me to live by faith and have shown me immeasurable love and support. I would be nothing without them.
Which words or phrases do you most overuse?
"Ding dang" is my signature phrase.
You're on a deserted island with plenty of food and water—what three things do you bring?
A guitar with instruction manual, complete works of Gabriel Garcia Marquez, collection of all my photographs.
What is your superhuman power?
I can read minds. Ask my kids.
If you died and came back as another person or thing, what would it be?
I'm not coming back!
---
Best of NoVA 2015: