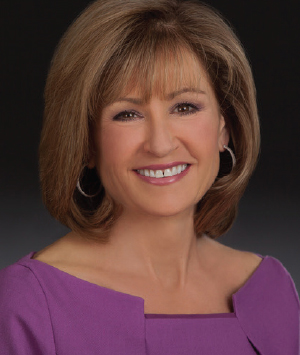 Courtesy of NBC4
EVENING FEMALE NEWS ANCHOR
Doreen Gentzler
Moment you knew this was the career you wanted:
When I realized that reporters get paid to ask questions.
If you weren't in your current position, what would you be doing?
A chef or a landscape architect.
When and where were you the happiest?
My 20s were pretty fun … but maybe the best is yet to come.
Which talent would you most like to have?
Ability to make people laugh.
If you could change one thing about yourself, what would it be?
I would be a natural athlete.
What is your superhuman power?
Still waiting for it to be revealed.
What do you consider your greatest achievement?
Raising two amazing young adults.
What is your most treasured possession?
My late grandmother's engagement ring. She had nine grand-daughters, and I'm honored that she shared it with me.
---
Best of NoVA 2015: