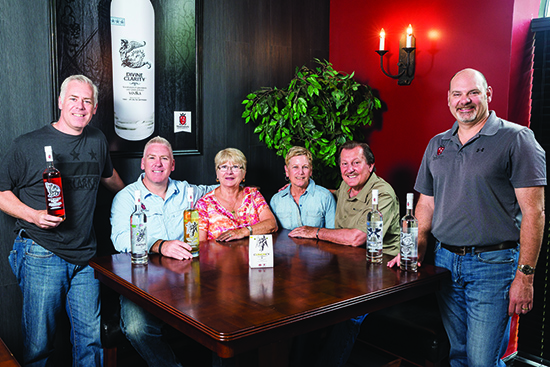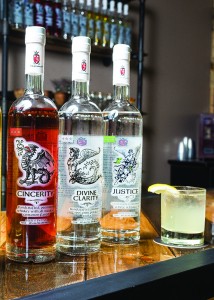 If it weren't obvious by just looking at the faces of those behind the operation, the family connection at MurLarkey Distilled Spirits is the first stop on the tour. A video timeline tells the story of the Murrays, Larkins and Kellys—the amalgam of last names forms the company name—and you soon learn of their Irish ancestors' recipes for poitin, an unaged clear whiskey.
They don't make their whiskey in exactly the same way, but the cousins—Tom Murray and Mike Larkin are owners—are still learning from their elders. The head distiller is George "Papi" Zwetkow, Jim Larkin's (general manager and brother of Mike) father-in-law, who is a chef by trade. The two are part-owners of Manassas Park's Park Tap Room.
"A lot of women don't like gin," Zwetkow says. To turn his claim around, he worked on what he calls a "softer" and "more pleasant" combination of botanicals where instead of juniper in the starring role, lavender, celery, lemongrass and ginger step in. The team describes it as a floral gin, evoking rose petals.
But it isn't all frills at MurLarkey. They also dip into bro drinking culture with Cincerity, a cinnamon whiskey akin to, but subtler than, Fireball. Actually, maybe that's for the women, too.
INVENTORY
• Clemoncy Whiskey
• Justice Whiskey
• Cincerity Whiskey
• Divine Clarity Vodka
• Imagination Gin
NOTES
Established: 2016
Tours: $5; $15 with tasting
Tasting: $12
Purchase: On-site and in ABC Stores
Address: 7961 Gainsford Court, Bristow