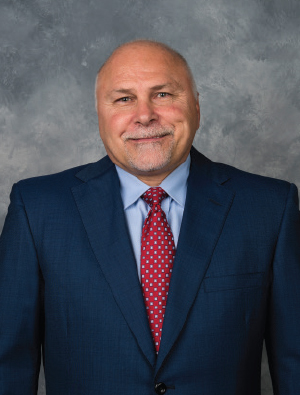 Courtesy of The Washington Capitals
LOCAL COACH
Barry Trotz, coach of Washington Capitals
Moment you knew this was the career you wanted:
When I hurt my back playing at the University of Manitoba for Wayne Fleming and knew I wouldn't be able to play anymore. He asked me to come on as assistant coach. I knew that summer that this was something I wanted to pursue.
If you weren't in your current position, what would you be doing?
I would probably be in sales or some sort of community relations.
Which words or phrases do you most overuse?
Swear words and "umm."
Which talent would you most like to have?
Probably be able to play music, a guitar if I could.
If you could change one thing about yourself, what would it be?
I want to be taller.
If you died and came back as another person or thing, what would it be?
Definitely Bobby Orr.
What is your most treasured possession?
Family, but an object would be a jersey from Stan Mikita, 1969 All Star Game.
---
Best of NoVA 2015: