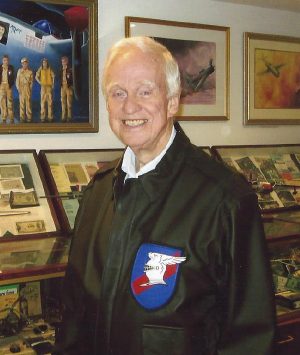 Courtesy of Richard Kirkland
LOCAL AUTHOR
Richard Kirkland
Moment you knew this was the career you wanted:
I started writing stories as a child. When I was a lad of 10, I won a Memorial Day writing contest honoring soldiers. It was then that I had a desire to become an author. Later I wrote about my experiences in "Tales of a War Pilot," "Tales of a Helicopter Pilot," "Mash Angels" and "War Pilot." I then decided to write a novel based on my life, called "Wide Place in the Road." I'm currently writing my autobiography.
Who do you most admire?
As an author I admire F. Scott Fitzgerald.
Which words or phrases do you most overuse?
"Super," "cheers" and "He (or she) is as goer."
When and where were you the happiest?
Playing games with the clouds when I was a pilot flying a helicopter.
What do you consider your greatest achievement?
Probably, surviving two wars.
If you died and came back as another person or thing, what would it be?
A seagull because they are beautiful fliers.
What quality do you most admire in another person?
Unique talent.
---
Best of NoVA 2015: