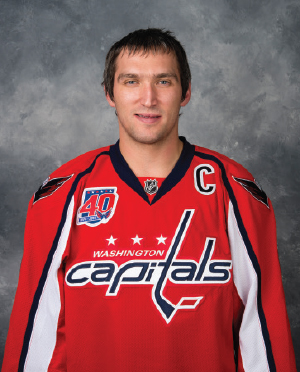 Courtesy of The Washington Capitals
LOCAL ATHLETE
Alex Ovechkin
If you weren't in your current position, what would you be doing?
Basketball player.
Who do you most admire?
My parents.
When and where were you the happiest?
I'm always happy.
Which talent would you most like to have?
Play music.
What do you consider your greatest achievement?
Playing in the NHL and winning World Championships for my country.
What is your most treasured possession?
Family.
---
Best of NoVA 2015: