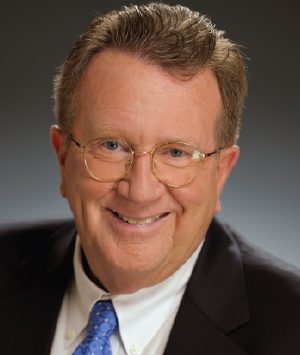 Courtesy of NBC4
BROADCAST BEAT REPORTER
Pat Collins
If you weren't in your current position, what would you be doing?
If I weren't doing TV news … I would like to be vice president of the United States. You get a big house, your own plane, tickets to all the big events, a chance to meet all sorts of interesting people. And if something goes wrong, everyone blames the president.
When and where were you the happiest?
My four years at Notre Dame: tremendous freedom, very little responsibility, great parties, great friends and some pretty good football teams back then too.
Which talent would you most like to have?
I would like to be more tech savvy and have my fingers dance around a computer like a 20-something.
What is your superhuman power?
I think deep down inside I have a pretty good bullshit detector.
What do you consider your greatest achievement?
I was one of the founders of The Observer, the student paper at Notre Dame. It's a daily. It's still publishing and it's self sustaining, which is more than you can say about a lot of newspapers today.
What is your most treasured possession?
An official Pat Collins Snow Stick.
---
Best of NoVA 2015: