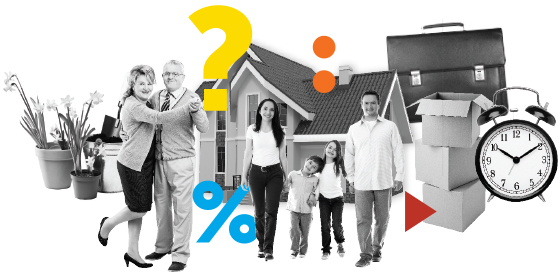 Why seniors stay in NoVA
By Joseph Hight
Population increases in Northern Virginia between 2010 and 2030 will bring increased diversity. In a research report for George Mason University's Center for Regional Analysis, Kathryn Howell says urbanized areas in NoVA attract young and affluent newcomers while older populations age-in-place.
Thoughts of retirement bring pictures of sunny Florida beaches and warm winters, but Richard Johnson, director of retirement policy research at the Urban Institute in Washington, DC, says only a small percentage of seniors make the trek. Johnson's analysis of 2010 U.S. Census data shows that just 1.6 percent of retirees between the age of 55 and 65 move across state lines. USA Today and Pewtrusts.org reports that the low percentage of movers among seniors may have been partly an affect of the recession that began in late 2007 and the slow subsequent recovery. But even in recovery, the report states that while more seniors are moving again, the percentage of seniors who actually move out of their home state is low. AARP national office spokeswoman Nancy Thompson says, "Ninety percent of people stay pretty much in the area in which they live when they retire."
Steve Fuller of George Mason's CRA says the attraction of jobs keeps many relatively young seniors in the Metro-D.C. area. They don't want to stop work altogether, and available jobs they can fill on a part-time or full-time basis for a few more years keep them here. These seniors are joined by young people who were raised and educated here and are staying, and others who are moving in, also enticed by available jobs.
Sometimes work after retirement from a first career may be entrepreneurial. Ginger Thompson of AARP in Richmond says one-sixth of baby boomers expect to go into business for themselves at some point. There are opportunities in NoVA for businesses that can provide services to the many two-worker families in the area.
Esther Pincus, a retired counselor at West Springfield High School, was active on the school beautification committee, including landscaping of school grounds. Now Pincus follows her passion for garden design and installation. She and her husband, Joseph, started Glorious Gardens, a small landscaping design and implementation business. Joseph says, "Running a business is hard work, but if you have the knowledge, the passion and the drive, it can be a rewarding experience."
AARP's Thompson says family is a good predictor of where one lives in retirement. Joseph Wittling, 66, worked at CACI International Inc. in Arlington, then ran his own company. He retired last year. Wittling, who daughter lives in Chantilly, says, "My daughter is the reason I may stay in this area for a long time."
Sometimes family becomes a reason to move to NoVA. Curt Chandler, 70, lived and worked in Ohio and retired in 2001. He and his wife, Karen, sold their Ohio home and moved to Fairfax City near their daughter Cassie and her husband, Tom. Being near their daughter was paramount, but so was being near their passions. Curt is an avid tennis player. Their home in Fairfax City is within three to five miles of two indoor tennis clubs off Route 50 in Fairfax. For Karen, walks to George Mason University for lectures, and to the library and shops in Fairfax City are important.
Elnur/Shutterstock.com (suitcase); Jessmine/Shutterstock.com (clock); Andresr/Shutterstock.com (family); Picsfive/shutterstock.com (boxes); DUSAN ZIDAR/Shutterstock.com (gardening)
 Retirement in Northern Virginia
(February 2015)