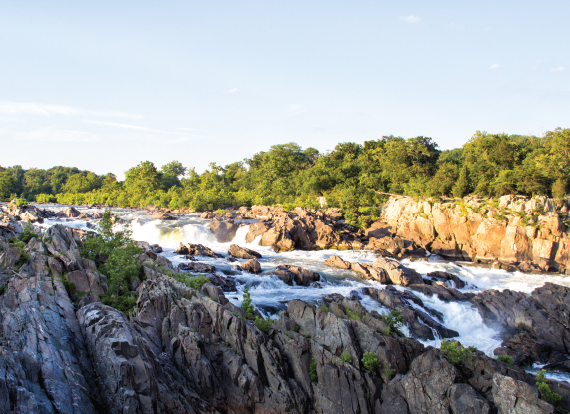 RX2 Photography/Shutterstock.com
Great Falls
Dramatic vistas and waterfalls
Perhaps NoVA's most dramatic and popular park, Great Falls is a must-see for Metro-D.C. area residents. Located just 20 minutes from Georgetown, the park attracts nearly half a million tourists and locals alike every year with its magnificent views of the falls. Like Gravelly Point, Great Falls is an ideal spot to see the region's diversity in action; families from all over the world picnic here year-round. The park is best known for its waterfalls and rapids, which can be enjoyed from three overlooks (only overlooks two and three are handicap accessible). In addition to the falls, the park has 15 miles of hiking and walking trails, 10 miles of horseback riding trails and 5 miles of bike trails, ranging from easy to difficult. The 3-mile out-and-back River Trail, which begins just after overlook three, offers the best views of the river and Mather Gorge but requires some rock scrambling. Hikers can stop by the visitor center for a trail map. Keep in mind that the park's more difficult trails may not be appropriate for young children or for those in less than great shape. However, you don't have to go on a hike to enjoy the park; the boardwalk trail and the overlooks provide plenty of scenic vistas and photo opportunities—just remember you'll be battling the crowds. Picnic tables are available on a first-come, first-serve basis and fill up quickly. Even though the park is usually overflowing with visitors on weekends, the beautiful setting, people-watching opportunities and extensive trail system make it well worth a visit.
Hours: Park open 7 a.m.-dark; visitor center open 10 a.m.-5 p.m. after daylight saving time and 10 a.m.-4 p.m. before daylight saving time
Fee: $5 car/$3 bike or walk-in, good for three days at Great Falls or C&O Canal National Historical Park
Size: 800 acres
Great for: Hiking, vistas, photography, rock climbing, biking, horseback riding, kayaking (experienced kayakers only), picnicking, grills
Other activities/amenities: Restrooms, visitor center, snack bar
Know before you go: Note that the Billy Goat Trail, perhaps the park's most well-known trail, is actually located on the Maryland side of the river and is accessible through C&O Canal National Park or at a small turnoff across from the Old Anglers Inn. Dogs aren't allowed on the Billy Goat Trail. The trail has a reputation for being difficult—you will have to make your way over boulders and traverse rocky terrain. If you hate crowds, visit the park during the week, though you're unlikely to find complete solitude. Great Falls gets busy on weekends, so be prepared for a 15- to 45-minute wait just to get into the park. There are no trashcans at the park, so visitors are expected to carry out everything they bring in.
Where: 9200 Old Dominion Drive, McLean; 703-285-2965
---
Alternatives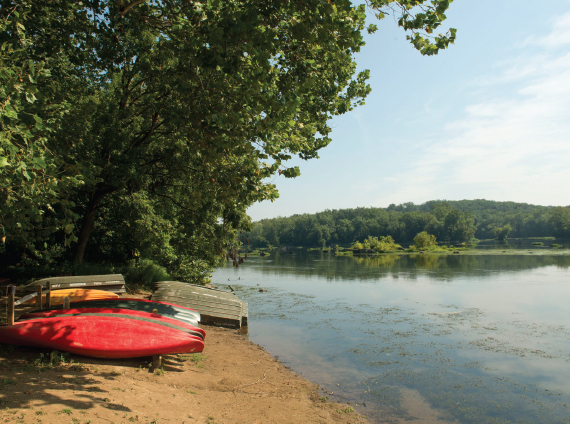 Photography by Don Sweeney / FCPA
Riverbend Park
Riverbend Park is located just outside the Beltway and connects to Great Falls via the Potomac Heritage Trail. If you really want to avoid the $5 Great Falls fee, park at Riverbend Park and walk to Great Falls—just keep in mind you'll have to walk back to your car. Riverbend offers four moderate 1- to 4-mile loops that parallel the Potomac and meander through picturesque meadows, hollows and upland forests. Riverbend Park also hosts the yearly Bluebells at the Bend Festival in April, when the park lights up in a river of blue.
Where: 8700 Potomac Hills St., Great Falls; 703-759-9018
Other activities/amenities: Visitor center, snack bar, gift shop, picnic area, nature center available for rent, picnic shelter
Hours: Dawn to dusk
Size: 400 acres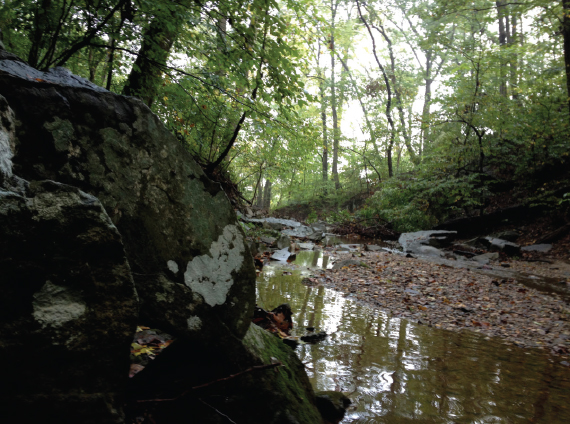 Courtesy of the George Washington Memorial Parkway
Turkey Run Park
Because of its scenic location along the rocky northern section of the Potomac River, the Great Falls area is jam-packed with parks, trails and other outdoor opportunities. Turkey Run Loop is a 4-mile loop that offers vistas of the Potomac and some waterfall views. Note that the park's water is off from October to April.
Where: George Washington Parkway, McLean, 10 miles south of Great Falls and 9 miles west of D.C.; 703-289-2500
Other activities/amenities: Picnic tables, restrooms, water fountains
Hours: 6 a.m.-10 p.m.
Size: 700 acres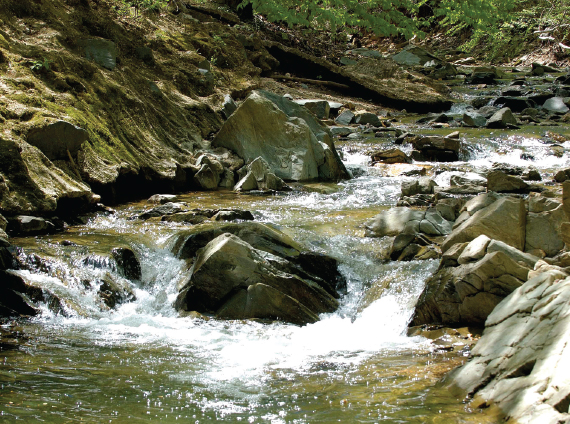 Photography by Don Sweeney / FCPA
Scott's Run Nature Preserve
Located 6 miles south of Great Falls in the Tysons Corner area is Scott's Run Nature Preserve, which has plenty of lovely views as well as an impressive waterfall. The preserve hosts spring wildflower walks, warbler walks and other birding programs throughout the year.
Where: 7400 Georgetown Pike, McLean
Know before you go: No restrooms
Hours: Open ½ hour before sunrise to ½ hour after sunset
Size: 366 acres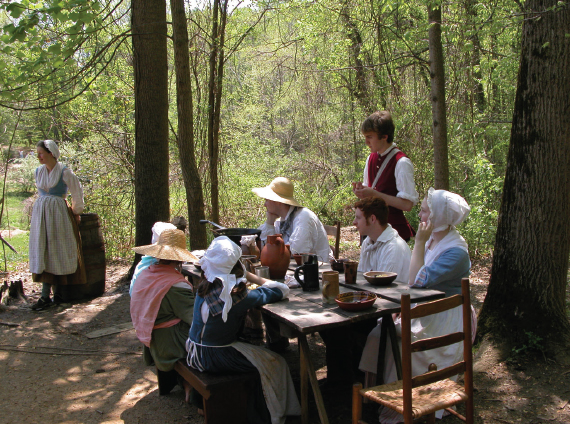 Courtesy of Claude Moore Colonial Farm
Claude Moore Farm Park
Those with children ages 3-15 should visit Claude Moore Farm Park, a historic working farm that recreates life on an 18th-century tenant farm. The farm hosts seasonal events including market fairs the third full weekend of May, July and October. The farm also hosts farm skills programs for children and colonial living experiences for groups during which participants dress in period pieces and live as 1770s farmers. Other programs include the environmental living experience program and the junior interpreter program, aimed at children ages 10-17.
Where: 6310 Georgetown Pike, McLean; 703-442-7557
Other activities/amenities: Volleyball courts, horseshoe pits and a number of picnic pavilions (available by reservation)
Hours: Open April 1-December 13
Size: 357 acres
Fee: $3 adults, $2 kids, free for kids under 3; market fair admission $8 adults, $4 seniors, $3 kids
Northern Virginia's Best Urban Parks
(July 2015)