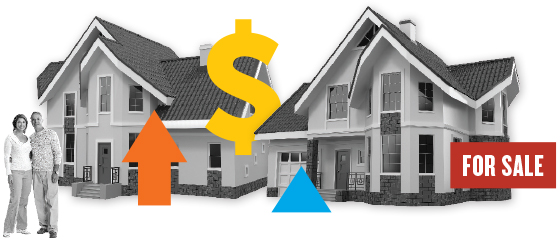 Real Estate
By Joseph Hight
Median value of a home
Arlington:
$625,800
McLean:
$862,200
Reston:
$445,800
Springfield:
$446,600
Chantilly:
$502,800
Warrenton:
$352,300
Leesburg:
$467,700
Prince William County:
$310,100
Home prices, rents high in NoVA
The combination of young, career-oriented people moving in and the older generation staying put places pressure on housing prices and rents. Housing prices, already high, continue to increase. In October 2014, Zillow.com reported the median value of a home in Arlington was $625,800; in McLean $862,200; in Reston $445,800; in Springfield $446,600; in Chantilly $502,800; in Warrenton $352,300; in Leesburg $467,700; and in Prince William County as a whole, $310,100. Median values of homes increased 1.6 percent over the previous year in Prince William County, 4 percent in Arlington, 5.5 percent in Leesburg and 8.7 percent in Warrenton. Zillow.com predicts some slow down in NoVA home price increases in 2015.
U.S. Census data puts rents in NoVA among the highest in the nation. In 2011, the estimated median monthly rent in Washington-Arlington-Alexandria was almost $1,400. That was as high or higher than in such pricey areas as Boston-Cambridge, Los Angeles-Long Beach, San Francisco-Oakland and New York-Northern New Jersey.
Fuller says the high cost of land in NoVA, especially close in, makes it almost impossible to find stand alone homes with one-floor living—housing that many seniors favor. But seniors can find single-floor living. They sell their homes, make a profit and buy or rent a condominium apartment. No longer needing to commute to work, they can decide to move further out to less expensive housing. Once the relatively young seniors stay here in early retirement, many choose to stay as they age. They enjoy their familiar surroundings.
Help with selling a home
Managing real estate broker at Arlington and McLean RE/MAX Allegiance, Brian Block says in his experience the average retiree in the area has owned a home for 10 to 15 years. With average long-term appreciation rates of 7 to 8 percent a year, senior homeowners typically have a lot of equity, even accounting for the housing downturn of 2008-2009. Retirees can profit from selling their homes and purchasing smaller.
Block says real estate agents provide advice on the costs and feasibility of upgrades to the home, staging it for sale and pricing it right. "Each retiree's situation is different depending upon how long they've lived in their home, how much equity they have and their personal financial situation," he says.
Block adds that many retirees choose to live in walkable communities near the Metro for access to shopping, culture, museums and shows—"communities like Clarendon, Merrifield, Crystal City and Reston." Although, it depends on preferences. He has senior clients who opt for a quieter, more rural lifestyle, as in Loudoun County.
Maxx-Studio/Shutterstock.com (houses); kurhan/shutterstock.com (couple)
Retirement in Northern Virginia
(February 2015)