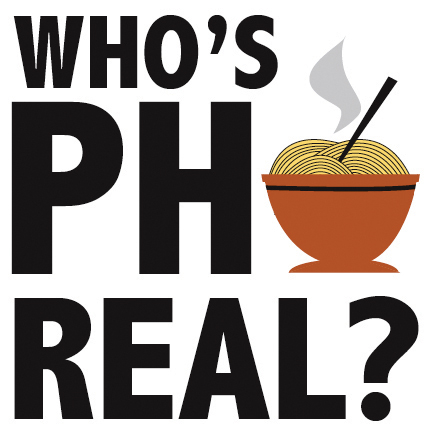 Pho is to Northern Virginia as Pizza is to Brooklyn. So naturally we want to know which Pho house is the best of the best. We've placed our Pho houses at random against each other and we're leaving the title of BEST PHO in NoVA in your hands. In a Final Four style, each day two different Pho houses will go up against each other in a total of four mouth-watering rounds. Voting will begin December 15th from 8am-5pm for each round. We will announce the winner of NoVA Wars: Pho Monday January 17th! Happy slurping!
(For those who are new to Pho.)
Pho (pronounced fuh): is a vietnamese rice noodle soup. The broth is usually homemade, by boiling chicken stock or beef in water. The meat which can be found in pho can be virtually anything or a combination of the following: pork, beef, tripe, chicken, barbeque. Pho can be customized to however you wish to eat it. On a menu you will typically find every option with a number in front of it. For example: In most Pho houses you will find if you order a number one it has everything in it.
Pho is served in three sizes:
Small=large
Medium=Jumbo
Large=Bathtub size
Pho used in typical conversation: You haven't tried Pho!? Do you live under a rock?
You will only have 1 opportunity to vote for each run. Once you click vote you will not be able to see the current standing until we post the winner of that round the next day.
After we finish the first round and enter the second round (which begins December 27th) you will be able to vote a total of THREE times. 1. www.northernvirginiamag.com/pho 2. Vote on Northern Virginia Magazine Facebook fan page under the poll tab 3. Vote on the Specialicious fan page under the poll tab.
NoVA Wars: The Why, The How, The Future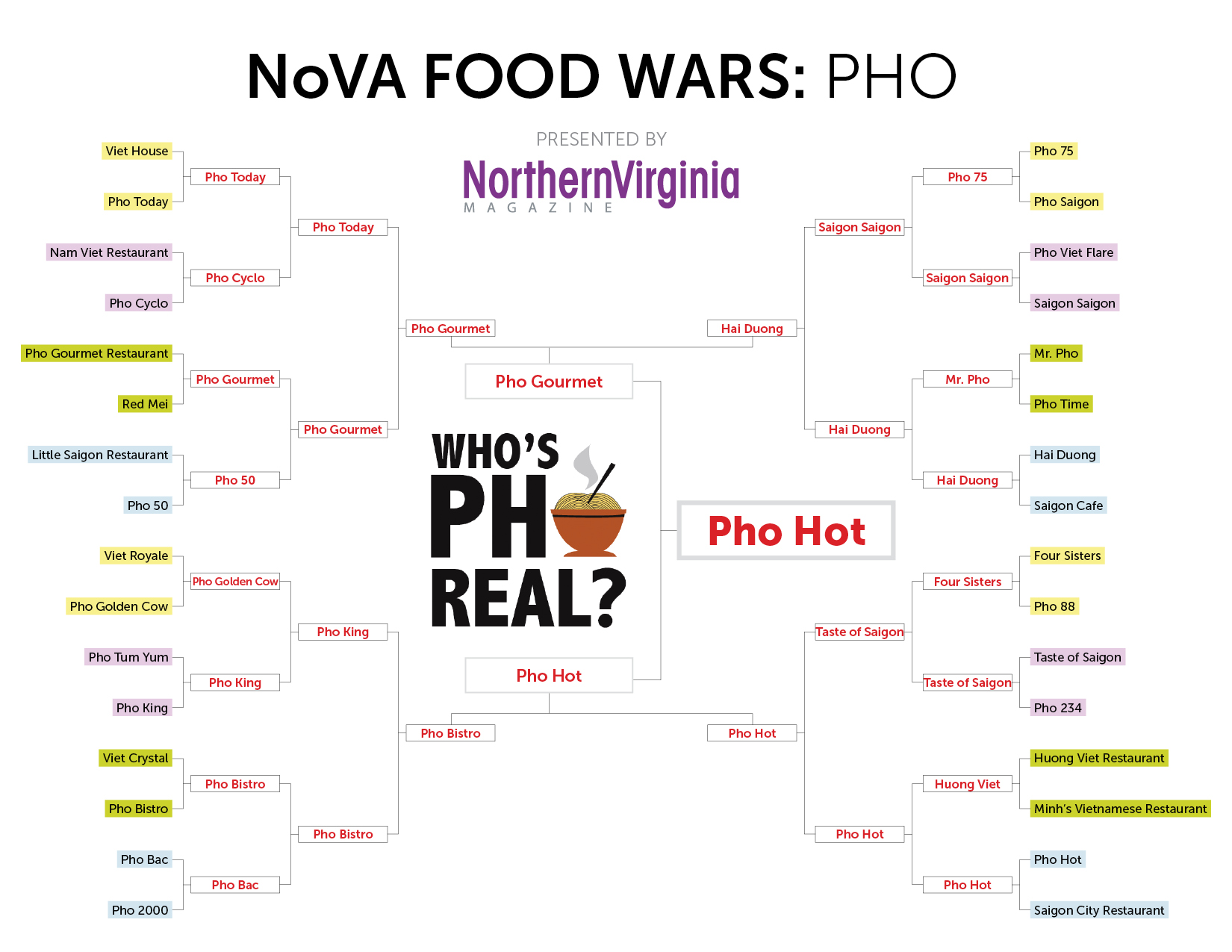 Click here for bigger image and to see results