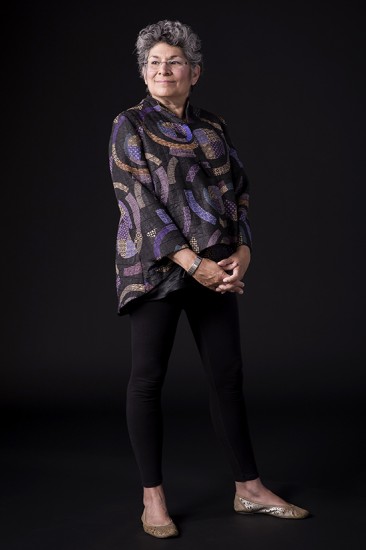 RESTON COMMUNITY CENTER
Leila Gordon
Reston Community Center Executive Director Leila Gordon has deep roots in the NoVA area. This NoVinian of the Year moved here in 1969 and has resided in the area intermittently ever since.
Gordon first fell in love with Northern Virginia—and theater—while attending James Madison High School in Vienna. After graduating, she studied theater in college and soon found herself working for a theater in Georgia, but she hoped to return to NoVA. "I was looking to return the area I had always considered home; fortunately, a position was open at Reston Community Center for supervising arts education classes … I interviewed and obtained it." The following year, Gordon was promoted to department head and continued in that position until her recent move to the executive director position. "I have never looked back and have been in love with my work in Reston from the very beginning."
Along with working as executive director of the RCC, Gordon also serves as the chair of the Fairfax County Master Arts Plan Task Force, which works to promote the arts in the communities of the future, focusing on the areas in Fairfax County where the population is most concentrated. "People will want to drive less to and from the central points in their busy lives; they will want their lives to offer them more options with respect to enrichment, culture and entertainment without having to travel long distances," Gordon says. Her work seeks to prepare and enrich the NoVA community beyond simple necessities to make arts and learning a part of all NoVA residents' lives.
This research and promotion of the arts is a large part of Gordon's work within both the MAP Task Force and Reston Community Center, and she looks forward to leaving a legacy of strong arts when she finishes (though we doubt she'll be done anytime soon): "Without question, what I love the most about the work I've enjoyed in Reston and the county over the past 30-plus years are the tremendous intelligence, energy and creativity that exist here … I like to believe that because I have advanced that central role of the arts in building happy communities, that my region is a better place to live, raise families, grow old and feel a sense of belonging."