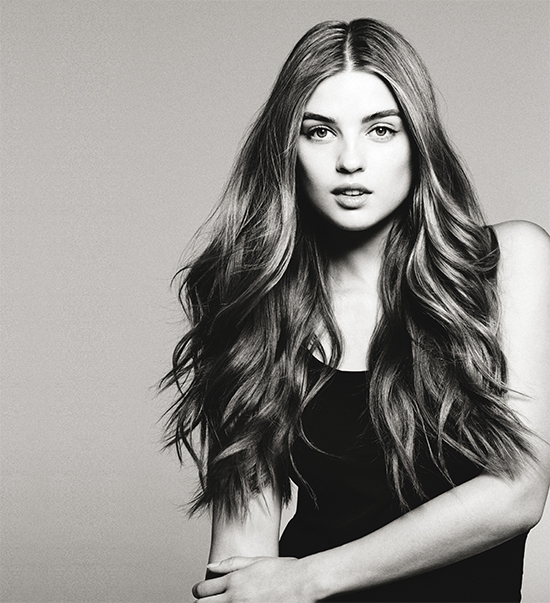 Having hair that is freshly blown out just to specification is a dream come true for most women. However, keeping a professional's work intact is what proves to be the challenge, especially when you are planning on going the distance. We consulted Allison Lyle, creative director of Sassoon Salon in Tyson's Corner, for some ways to keep your hair looking just as good as the day you walked out of the salon doors.
Day One
Lyle recommends sleeping on a satin pillowcase with your hair in a loose bun to keep it away from your neck because we all tend to sweat when we sleep. To help with this, Lyle also suggests sleeping with the bedroom at a cooler temperature.
Day Two
Add extra volume. "More volume means it will take a longer time for your hair to fall," Lyle says. Finish with a "cool shot" from your blow dryer to set your hair. Avoid products, even for heat protection. Another tip: Do not touch your hair; "the heat and oils from hands will make [your hair] greasy."
Day Three
Avoid any moisture. Lyle suggests using a shower cap, preferably made of terry cloth, or wrap a towel around hair for during a shower. Headed to the gym? Use a sweat-absorbing headband, and don't be afraid to blow dry any wet areas with cool air.
Day Four
Flat iron ends of your hair to make it smooth, or style it by curling the ends.
Day Five Through Seven
This is where it can get a little tricky because the length of your blowout depends on your hair. Lyle suggests a few different hairstyles to use in case your hair is starting to lose its professional touch. Her personal favorite is a ponytail made more polished by wrapping a strand of hair around your elastic. Other suggestions include the now-trending top knot and a fishtail braid, depending on your skill level.
Other Tips:
Last but not least, use dry shampoo. Her recommendation: Sebastian Dry Clean Only, but make sure to shake well to fully mix the product. –Cate Jensen
(March 2015)