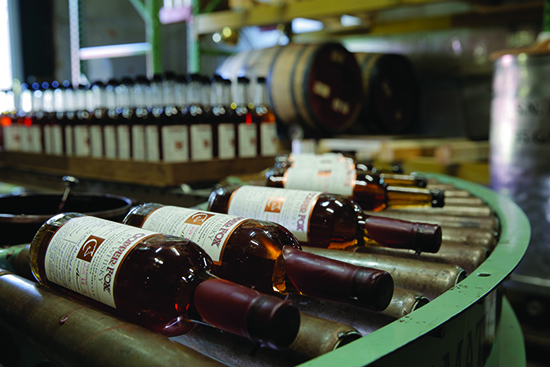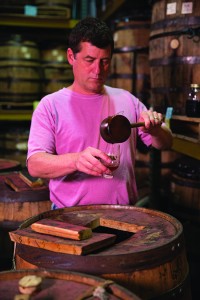 Rick Wasmund is yawning. Repeatedly.
It's three weeks before his second distillery in Williamsburg is set to open, it's a day before he's traveling to Chicago (and then Boston) to promote his spirits to new markets, and it's been a month since his baby boy, Mason, was born.
Wasmund also has a 5-year-old, a distillery already in Sperryville and a decade in the business. In some ways, he's a veteran. In others, he is starting fresh.
When Wasmund opened Copper Fox Distillery, he knew he wanted to do things differently. "We're kind of a pioneer," he says.
After studying whisky in Scotland, Wasmund returned wanting to apply those traditional principles using American-grown ingredients. When he realized no one was smoking with fruit wood, "it was a travesty," he says.
He corrected that. The way Copper Fox smokes and malts its own apple and cherry wood is one example of his ingenuity, and of course, using fruit woods in general is a departure in the industry. Wasmund also steeps wood chips in whisky while it sits in barrels, hacking the aging process by adding another layer of flavor.
"I don't know if that's foxy," he says of his techniques, while also explaining the name of his distillery—copper is what the stills are made of, and foxes, in some Asian cultures, are known to help humans communicate with spirits—"but some people could say it's clever."
INVENTORY
• Wasmund's Single Malt Whisky
• Whisky Blue Top
• Copper Fox Rye Blue Top
• Copper Fox Rye Whisky
• Vir Gin • Belle Grove 1797 Whiskey
• Belle Grove 1797 Spirit
NOTES
Established: 2005
Tours: Free
Tasting: $8
Purchase: On-site and in ABC Stores
Address: 9 River Lane, Sperryville