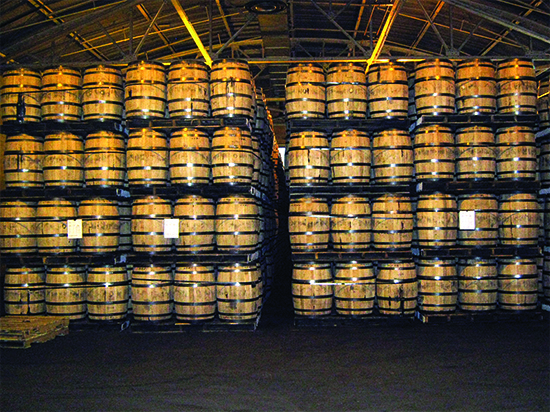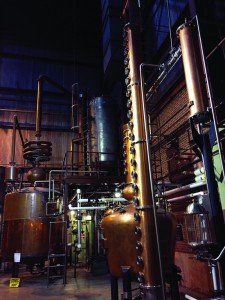 There were a number of years when A. Smith Bowman sold mass-market value spirits. You might recognize the Virginia Gentleman brand name. Before that, the land that is now Reston Town Center was where A. Smith Bowman resided.
Flash forward and the distillery was purchased by the Sazerac Company, the same parent company as Buffalo Trace in Kentucky. (Buffalo Trace produces the initial distillation for some of Bowman's spirits.)
But through time, it has always maintained a bourbon line. And now Brian Prewitt is in charge of it.
Unlike a lot of the new crop of distillers in Northern Virginia, Prewitt has always been in the beverage business. He started at 20 and has made beer, wine and probably every spirit, including traveling to Mexico for tequila.
Here in Fredericksburg, where he's run the spirits program for the past three years, Prewitt, 40, is on a mission to bring the craft and ingenuity back to Bowman.
He wants to turn Bowman into "the preeminent microdistillery in the country," he says. Prewitt has thousands of barrels under his care, focusing on experimental lines with an R&D budget generous enough to test 20 different gin recipes and another 20 whiskey varieties. He recently contracted with a local farmer to grow a couple acres of a specific varietal of corn, Bloody Butcher.
"It's meant to push the limit," he says, though sometimes the force is too strong—he recalls in horror the atrocity that was his hot sauce whiskey.
That gimmicky attempt is an outlier in this refocused Bowman. Says Prewitt, "the best bourbon has yet to be made."
INVENTORY
• Bowman Brothers Virginia Straight Bourbon Whiskey
• John J. Bowman Virginia Straight Bourbon Whiskey
• Abraham Bowman Virginia Whiskey
• George Bowman Colonial Era Dark Caribbean Rum
• Deep Run Virginia Vodka
• Sunset Hills Virginia Gin
• Mary Hite Bowman Caramel Cream liqueur
NOTES
Established: 1935
Tours: Free
Tasting: Free
Purchase: On-site and in ABC Stores
Extra: Gift shop, event rental space
Address: 1 Bowman Drive, Fredericksburg